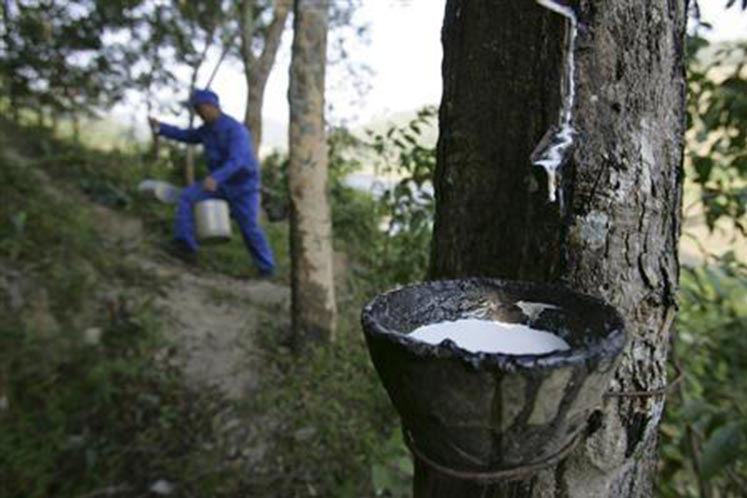 KUALA LUMPUR (Dec 5): The International Tripartite Rubber Council (ITRC), comprising world's top rubber producers — Thailand, Indonesia and Malaysia (TIM), will likely be implementing another round of Agreed Export Tonnage Scheme (AETS) to ensure price steadiness.
At its just-ended 33rd ITRC meeting held in Jakarta, the three producing countries decided on the move to address any unfavourable market conditions in the future, with the projected reduction of natural rubber (NR) production by 800,000 tonnes this year due to unexpected factors.
This includes the outbreak of Pestalotiopsis disease (fungal disease), erratic weather conditions and sluggish tapping activities due to prolonged low prices, said ITRC.
"TIM are extremely concerned on the rapid spread and the damage brought about by the Pestalotiopsis disease which continue to devastate rubber plantation areas in Indonesia, Thailand and Malaysia.
"TIM expressed concern on the rubber prices, which tend to be under pressure, as it has been affecting the livelihood of NR smallholders and threaten to undermine the production in, which TIM will work in concerted effort in facing these challenges," the council said in a statement today.
To date, the Pestalotiopsis disease has affected 380,000 ha in Indonesia, 52,000 ha in Thailand and 5,000 ha in Malaysia.
The severity of Pestalotiopsis disease outbreak is estimated to scale down between 70 percent and 90 percent of productivity in the affected areas of the worst cases and about between 30 percent and 50 percent for moderate affected areas.