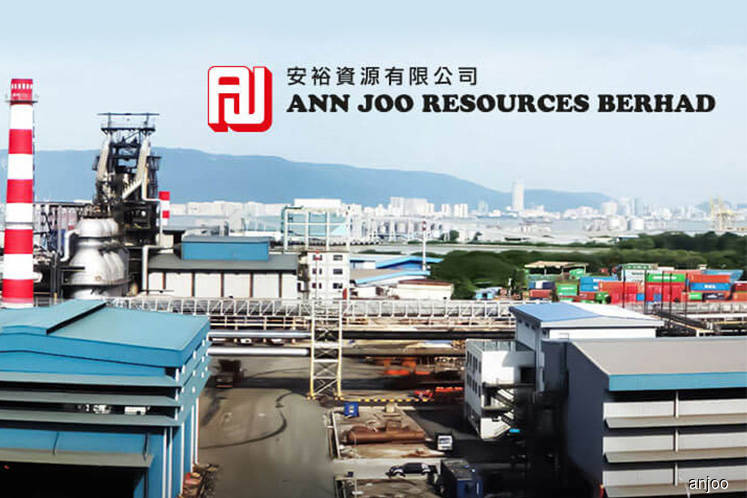 KUALA LUMPUR (June 30): Ann Joo Resources Bhd's net loss widened to RM30.56 in the first quarter ended March 31, 2020 (1QFY20), from RM6.60 million a year ago.  
In an exchange filing, the steelmaker said the loss was due to lower sales and selling prices of steel products amid the Covid-19 pandemic, which resulted in temporary business closures and global supply chain disruptions.  
It added that net loss was also due to written down allowance of inventories amounting to RM7.43 million and overhead cost of RM5.21 million, due to plant stoppage during the movement control order (MCO) period.  
Revenue fell 17.18% to RM445.67 million from RM538.12 million in the year-ago first quarter, due to lower sales tonnage for both domestic and export markets.  
On prospects, Ann Joo said domestic steel demand continues to be affected by a low resumption rate of construction activity. 
The pace of recovery in steel demand, the group said, will depend heavily on the government's spending on infrastructure projects, which will have a significant multiplier effect on the country's economy. 
To mitigate the impact of weak domestic demand, Ann Joo is strengthening its strategy on the export markets, particularly China, where demand is boosted by fast-track infrastructure investments.
"This will be more visible in the second half of 2020, as China's planned new local government special bonds of 3.75 trillion yuan (RM2.27 billion) are expected to further support its infrastructure development," it added.  
However, the group noted construction activities in China are expected to be partly affected by seasonal weather conditions, as the monsoon season in southern China and East Asia is typically from June till August. 
Given the uncertain market conditions, Ann Joo said it will continue its focus on cash flow management and cost down programmes to remain resilient and responsive to market changes. 
Also, the group will readjust to appropriate strategy, depending on future market direction both domestically and internationally. 
Shares price of Ann Joo closed 0.5 sen or 0.69% lower at 72 sen today, bringing the group a market capitalisation of RM388.51 million.
The stock has gained 71% from its recent low of 42 sen on March 19, despite having plunged 55% over the past one year.