This article first appeared in The Edge Financial Daily, on August 14, 2018.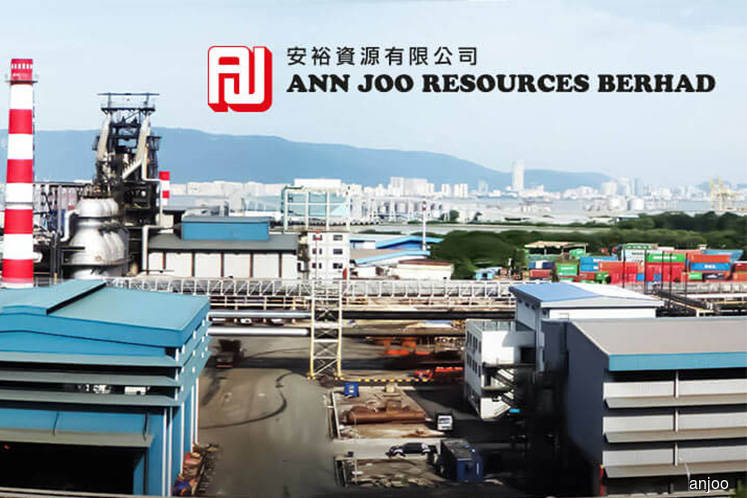 Ann Joo Resources Bhd
(Aug 13, RM2.08)
Maintain buy with a target price (TP) of RM2.60: Ann Joo Resources Bhd's share price has fallen 46% year to date due to the implementation of the US steel import tariff, the review of local megaprojects and the electricity tariff hike. We lower our financial year ending Dec 31, 2018 estimated (FY18E) to FY20E earnings per share (EPS) by 3% to 13% on our expectations of weaker local demand in the second half of 2018 (2H18) and higher electricity cost from 2H18. Consequently, our TP is lowered to RM2.60 (-15%), based on an unchanged eight times FY18 price-earnings ratio (PER) (-0.5 standard deviation to the mean). We think the stock is oversold with its 12-month rolling forward PER at six times (mean: 10 times).
Ann Joo's second quarter of FY18 (2QFY18) earnings could be weaker quarter-on-quarter (q-o-q) (1QFY18: RM61 million net profit) as sales volume was affected by slower construction work during the Ramadan/Hari Raya period and uncertainties post-14th general election. Additionally, margins could also be weaker q-o-q due to the mismatch between raw material costs and average selling prices. However, on a year-on-year basis, earnings could be better on our expectation of a stable sales volume and higher margins.
Among the megaprojects that are being reviewed or cancelled, only the East Coast Rail Link has contributed to domestic steel demand but the contribution is limited to less than 1% of industry demand. However, we expect overall domestic demand to be softer in 2H18 as contractors and distributors have turned more cautious about buying given the uncertainties. As such, we think Ann Joo may offload its production in the export market, which is of lower margins. As for the recently implemented US import tariff on steel products, we think dumping into Southeast Asia could be limited as countries exporting steel near this region have minimal exports of long steel to the US.
Our FY18E to FY20E EPS are cut by 13%/3%/4% respectively as we update Ann Joo's latest share base (+3%) and assumed for: i) a higher export sales volume in FY18 (30% of the total sales volume, from 20%) given our expectations of softer domestic demand; and ii) a higher electricity tariff (+8% from 2H18), which works out to be higher cost of about RM6 million per annum (or 3% of net profit). Meanwhile, the impact of a higher gas tariff (from July 2018) is muted as the tariff was raised by a mere 0.5% and Ann Joo consumes very little gas. — Maybank IB Research, Aug 13