This article first appeared in The Edge Financial Daily, on June 25, 2018.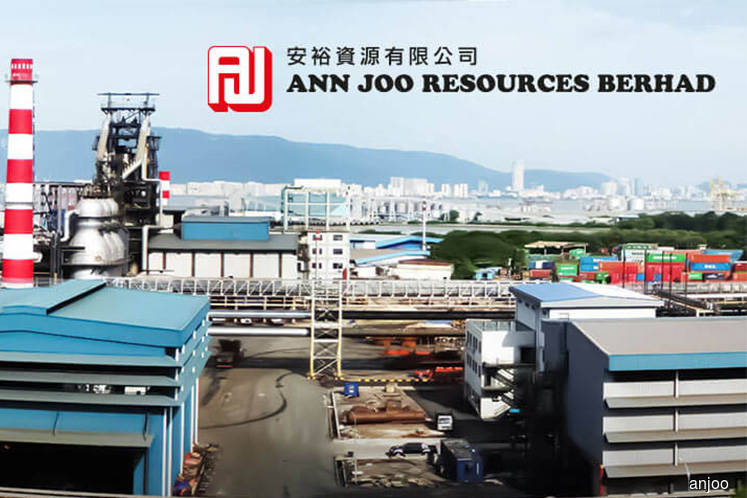 KUALA LUMPUR: Ann Joo Resources Bhd has started to look more closely at export markets to mitigate slowing local demand for steel products in the wake of the large scale back of infrastructure projects in the country by the new Pakatan Harapan administration.
Its managing director Datuk Lim Hong Thye said the group would keep to plans to ramp up its crude steel production to 850,000 tonnes this year from 700,000 tonnes last year as this had been based on an earlier anticipation of strong domestic demand before a number of projects including the Kuala Lumpur-Singapore high- speed rail and Klang Valley mass rapid transit Line 3 or circle line had been scrapped or deferred by the government to cut costs.
Lim said the company would look at Southeast Asia, particularly Thailand and Indonesia, for two main reasons. According to him, firstly, the demand for steel in the two countries is high. Secondly, the group has a cost competitive advantage over steel producers in the region because it can optimse production costs by adopting the hybrid blast furnace and BF-EAF (blast furnace-electric arc furnace) technology.
But, he conceded it is still early days yet to gauge export demand. "At the moment, we have just started contacting all the foreign buyers to gauge their price level and interest, but this is more for preparation rather than actual action."
Touching on the recent upheaval to the many sectors including construction, steel, cement and building materials, brought about by the sudden change in government policies and review of infrastructure projects and huge foreign contracts, Lim said it had created a lot of uncertainties in the implementation of megaprojects and was negative for industries and businesses.
But the group is hopeful the review will end up benefiting local players in the longer run. "Since the dissolution of Parliament [on April 6] Ann Joo has seen its business activities slow more sharply than expected," Lim told The Edge Financial Daily in a recent interview.
For now, the group expects second-quarter margins to come under more pressure than originally anticipated because of the change in government, as well as weak domestic demand "as people are holding back".
The second quarter will also be impacted because of the month-long Ramadan fast and Hari Raya Aidilfitri festivities.
"To me, it is good the government reviews some of the projects to see how to reduce costs. I think ultimately it is good for the economy. We also want good investments that create big multiplier effects that are good for the locals."
He stressed competition from Chinese players had affected many industries, including the steel industry, noting in from 2013 to 2015 the pricing of Chinese steel products had been "ridiculous".
On the group's prospects, Lim said that key factors including productivity and the cost of raw materials are within its control.
"Compared with last year, our selling price [for steel rebar] is still higher and our productivity is improving while raw material costs came down to more reasonable levels, particularly for coal and iron ore."
The price of iron ore has dropped to US$64 per tonne, compared with its peak of around US$80 a tonne at the end of last year.
And coking coal prices came down to US$185 per tonne from US$240 to US$250 at the end of December.
Ann Joo has promised to keep to last year's dividend payout even though it is not certain how profitable it will be this year.
"In fact, our financial position is strengthening compared with the past. Unless there are changes to external factors, we will try to have the same dividend payout as last year, which is about 45% to 47% [of profits]."
Lim said the group's gearing ratio has reduced to 0.58 times for the first quarter of financial year 2018 (1QFY18), against 0.64 times in 4QFY17.
According to him, the group will consider a share buy-back as the current share price undervalues the company.
Lim noted Ann Joo's first-quarter profit amounted to RM61 million and even after factoring in a discount because of the slowdown, its current price of about RM2.11 pegs the stock at a low single-digit price earnings.
Lim, who is also the president of the Malaysian Iron And Steel Industry Federation, said despite the uncertainties in the economic landscape, Ann Joo is actively looking to expand its upstream and downstream segments.
For the upstream segment, Lim said it is in the "exploration stage", while it is looking within Southeast Asia to expand its downstream segment.