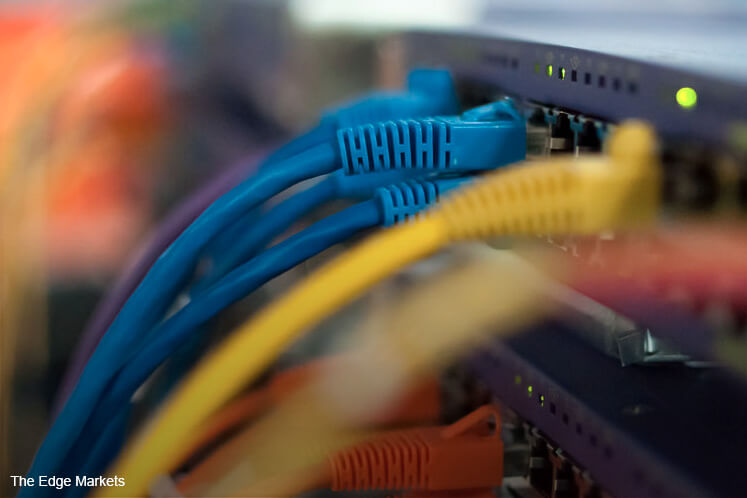 KUALA LUMPUR (July 19): Angkatan Koperasi Kebangsaan Malaysia Bhd (Angkasa) has signed a Memorandum of Understanding (MoU) with Xiddig Cellular Communications Sdn Bhd to enable cooperatives under its aegis to participate directly in the government's Enhanced Malaysia International Internet Gateway (EM-IIG) project.
Angkasa president Datuk Abdul Fattah Abdullah said under the MoU, the cooperatives will be able to invest in the government's initiative, which could see a potential investment of RM5 billion.
"Angkasa should be involved directly in this to prove to the government that the cooperative sector can contribute (to the economy) as much as other sectors, and become the main player in developing the nation's economy," he said in his speech at the MoU signing ceremony today.
Abdul Fattah said there are other cooperatives that will not only be involved as investors, but as contractors in the project.  
The EM-IIG project, developed by Xiddig, will assist the government to reduce the digital gap between the rural and urban population via the provision of high speed broadband Internet. It involves four phases, of which three phases are expected to be completed in two years at a cost of about RM850 million via private funding initiative.
The project involves the laying of 150 terabyte undersea fibre optic cables linking Peninsular Malaysia, Sabah and Sarawak to the international internet gateway centre, thereby delivering a higher quality and faster internet connection to international service providers.
The submarine fibre-optic cable link will be the biggest (in range) and fastest in the world, said Xiddig director of operation Musa A. Rahman.  
Xiddig executive chairman Datuk Seri Abdul Rashid Abdul Rahim said the submarine optic cable will be directly connected to five 'landing stations' in Malaysia namely Bintulu, Kota Belud, Pengerang, Kota Baru and Batu Kawan.
"The whole project will be ready for service by October 2018," he said, noting that construction of the infrastructure has started since last July.
Upon completion of the project, Xiddig is looking to extend the connection to Saudi Arabia, providing high speed Internet to areas such as Mecca, Medina and Jeddah.