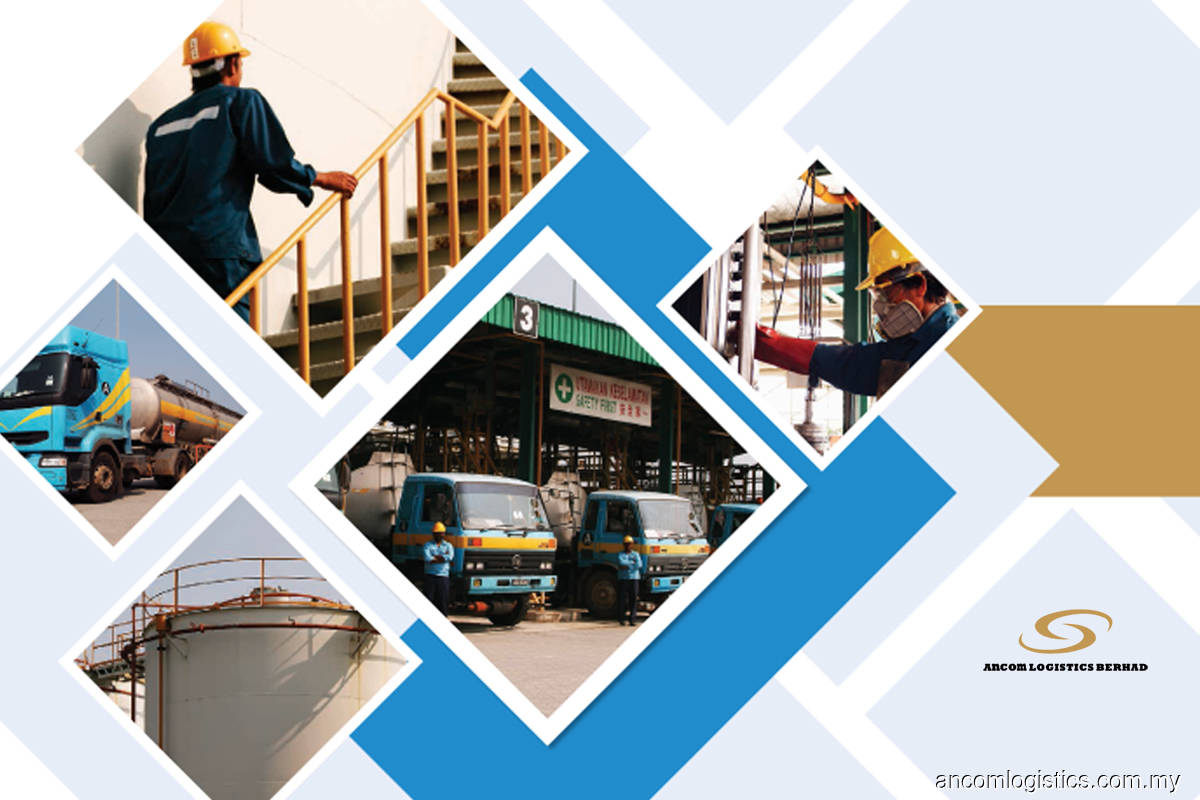 KUALA LUMPUR (July 16): Trading interest in Ancom Logistics Bhd's shares soared today with the stock price jumping as high as 230% earlier this morning to touch an all-time high of 43 sen. This follows the news that S5 Holdings Inc, a company that provides integrated security IT solutions to governments, is seeking a backdoor listing via Ancom Logistics.
At 2.46pm, the counter pared some of its gains and was up 17.5 sen or 134.62% at 30.5 sen, making it the seventh top gainer on the local bourse now. Its market capitalisation also ballooned to RM144.35 million.
Some 71.82 million shares were traded, far exceeding its 200-day average volume of 658,651.
In a bourse filing this morning, Ancom Logistics announced its proposed takeover of S5 from the latter's existing shareholders, namely S7 Holdings Sdn Bhd, Merrington Assets Ltd, MY EG Capital Sdn Bhd and Avocat Sdn Bhd at a price to be determined later after an independent valuation is done.
Ancom Logistics will fulfil the purchase by issuing new ordinary shares to the vendors at 10 sen apiece.
The vendors will then make a mandatory general offer for all of Ancom Logistics shares that they do not already own, and offer some of the new ordinary shares for sale to independent third-party investors.
The announcement confirms an exclusive report by theedgemarkets.com yesterday about the restructuring of Ancom's group of companies and its acquisition of S5 for a corporate exercise.
Ancom Logistics shares settled at 32 sen before the trading session on the local bourse was closed for the lunch break. This translated to a 146% rise from its close of 13 sen on Wednesday, before the stock was suspended pending the corporate exercise announcement. The counter pared gains and was trading at 29 sen at time of writing with 24.5 million shares traded.
Meanwhile, Nylex (Malaysia) Bhd and Ancom Bhd's stocks did not share the same enthusiastic reaction to the news.
Ancom shares rose only 1 sen from its previous closing price to 78 sen, while Nylex's stock is down nearly 6% to 72.5 sen at the time of writing.
In the filing with Bursa Malaysia, Ancom said Ancom Logistics will cease to be a subsidiary of Ancom upon completion of the proposals, adding that the proposals are expected to be completed within six months from the date of the heads of agreement.
The group said the proposal shall enable the shareholders of Ancom to unlock the value of its investment in Ancom Logistics and concurrently enable Ancom to carry out a group-wide restructuring of its chemical businesses.