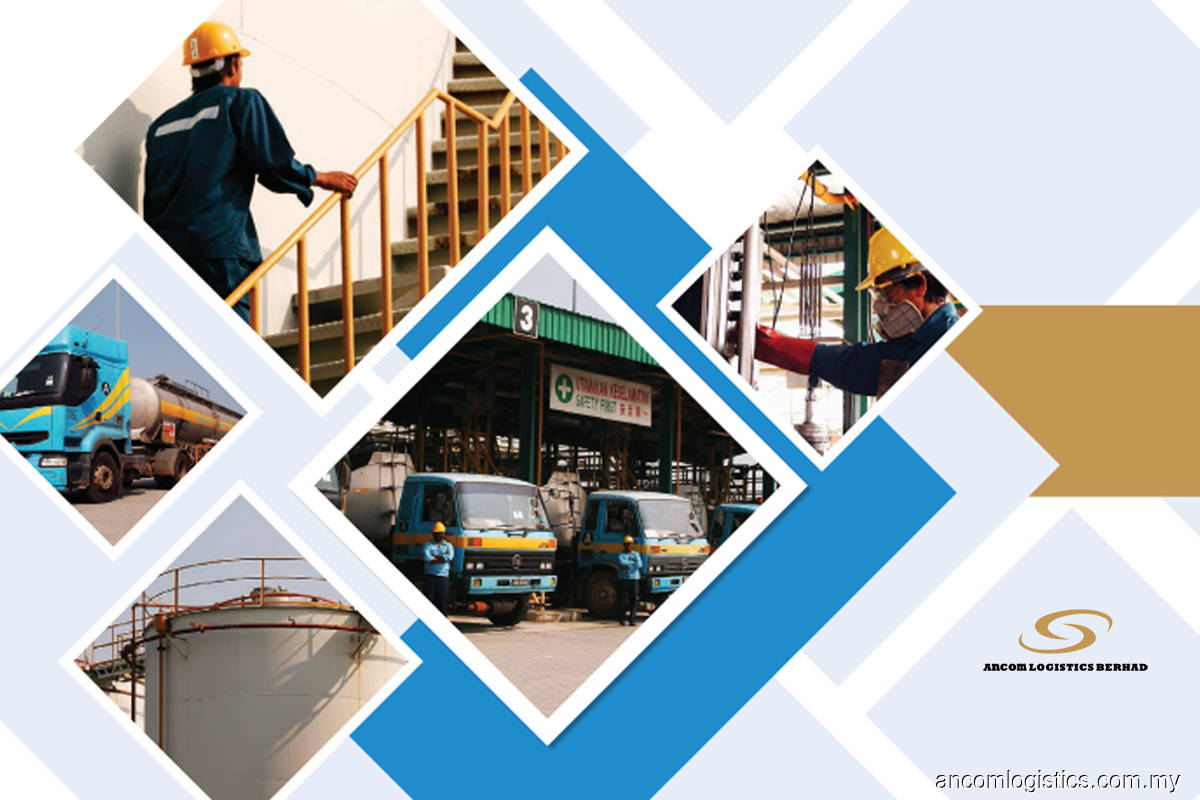 KUALA LUMPUR (July 16): S5 Holdings Inc, a company that provides integrated security IT solutions to governments, is seeking a backdoor listing via Ancom Logistics Bhd (ALB).
In a bourse filing, ALB announced its proposed takeover of S5 Holdings from the latter's existing shareholders, namely S7 Holdings Sdn Bhd, Merrington Assets Ltd, MY EG Cpaital Sdn Bhd and Avocat Sdn Bhd at a price to be determined later after an independent valuation is done.
ALB has entered into heads of agreement with the four shareholders of S5 Holdings.
The shareholders of S7 Holdings are Syed Mohamad Hafiz Syed Razlan, Kamarul Baharin Ghazali and Jennie Tan Jen Yih.
For Merrington Assets, the shareholders include Vent Millions Sdn Bhd and Barolagun Sdn Bhd.
Meanwhile, Avocat's shareholder is Lim Beng Guan.
The acquisition will be settled in the form of shares. The vendors will launch a mandatory general offer for the shares not owned in ALB upon fulfilling all conditions for S5 Holdings to be listed.
Subsequently, the company will undertake private placement of new shares, which is believed to be a move to address its public shareholding spread to meet the listing requirement.
The announcement confirms the news reports by theedgemarkets.com titled Ancom group to restructure, see entry of immigration tech company S5.
In the filing with Bursa Malaysia, Ancom Bhd said ALB will cease to be a subsidiary of Ancom upon completion of the proposals, adding that the proposals are expected to be completed within six months from the date of the heads of agreement.
The group said the proposal shall enable the shareholders of Ancom to unlock the value of its investment in ALB while concurrently enable Ancom to carry out a group-wide restructuring of its chemical businesses.
"As part of the restructuring, the proposals would streamline and strengthen its chemical distribution business in Nylex [(Malaysia) Bhd] into a more integrated chemical distribution player upon completion of the proposed disposal.
"The details of the financial effects would be announced as soon as the definitive agreements have been finalised.
"The board, having considered all the relevant factors in respect of the proposals, is of the opinion that the proposals is in the best interest of the company subject to independent valuations, due diligence and finalisation of definitive agreements," said Ancom.
In June, public-listed My EG Services Bhd's unit MY EG Capital announced its plans to buy a 10% stake in S5 Holdings for RM90 million. Based on the valuation, a back-of-envelope calculation shows that S5 Holdings will be valued at RM900 million. ALB's market capitalisation stands at RM156 million based on share price of 33 sen.
At 11.26am, Ancom shares rose 5.84% or 4.5 sen to 81.5 sen, valuing the group at RM206.15 million.
Read also:
Ancom group to restructure, see entry of immigration tech company S5