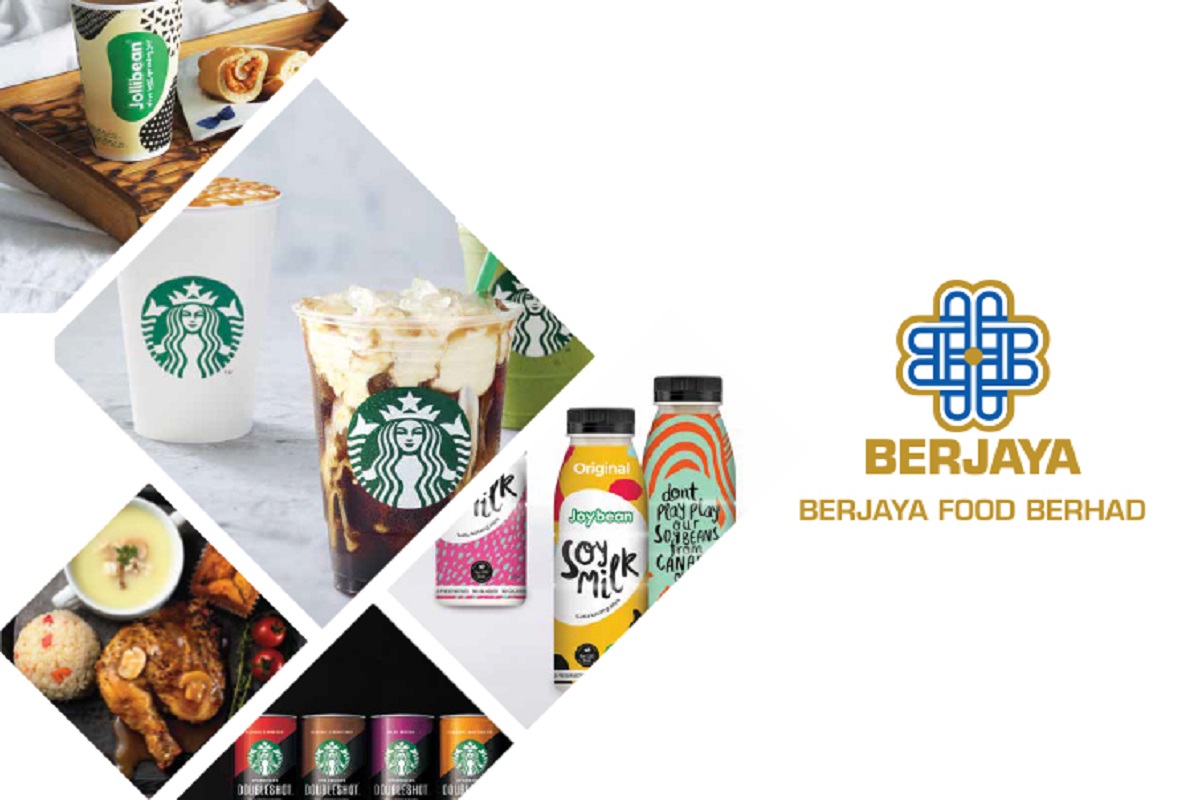 KUALA LUMPUR (Nov 13): Analysts upgrade Berjaya Food Bhd (BFood) as they raise the group's earnings forecast after its earnings beat expectations.
CGS-CIMB's analyst Syazwan Aiman Sobri said in a note today that he upgraded BFood to add from reduce with a higher target price of RM1.50, as he believed the worst is likely over for the group.
He said BFood's core net profit of RM12 million for the first quarter ended Sept 30, 2020 (1QFY21) came in above expectations, due to lower operating costs and a sharp sales recovery.
He also noted that the group's 1QFY21 sales recovered close to pre-pandemic levels, while operating margin expansion benefited from streamlined operating costs.
"We raise our FY21 to FY22 earnings by 29.9% to 72.7%, to account for a stronger recovery in sales, and lower operating cost assumptions on the back of a leaner cost base," he said.
Maybank Investment Bank Research's analyst Jade Tam also said BFood's 1QFY21 results beat her expectations thanks to lower-than-expected operating expenses.
While the conditional movement control order (MCO) has slightly dampened sales recovery, she expected BFood to benefit from a boost in sales volume leading up to the year-end festivities.
"Factoring in the strong set of results, our FY20/FY21/FY22 earnings estimates are raised by 36%/20%/7% after adjusting for higher operating margins of 1 to 2 percentage points per annum and assuming for Kenny Rogers Roasters (KRR) Malaysia to break even in FY21," she said.
She therefore upgraded BFood to hold from sell, and revised up its target price to RM1.22 from 87 sen.
Meanwhile, Hong Leong Investment Bank Research's analyst Gan Huan Wen said BFood's 1QFY21 core profit after tax and minority interest of RM10.4 million was above his and consensus expectations, at 68.9% and 51.1% of forecasts, respectively.
"We increase our FY21/22 earnings forecasts by 39.1%/15.4% to account for the quicker-than-expected turnaround in KRR profitability," said Gan, who upgraded the stock from sell to hold.
"After our earnings adjustment and rolling over our valuation year from mid-FY22 to FY22, our target price rises from 79 sen to RM1.12 based on an unchanged 15 times price to earnings multiple," he said.
While the worst may be over for BFood, he reckoned Starbucks' sales per store will continue to remain below previous years' level due to soft foot traffic to public areas and continued work-from-home arrangements in many workplaces.
BFood announced yesterday that its net profit for 1QFY21 more than doubled to RM10.37 million from RM4.61 million a year ago, as its revenue returned to pre-Covid-19 levels.
The stronger earnings, which came amid improved performance from its KRR restaurants after closing certain non-performing stores in the previous financial year, was also bolstered by more effective cost management initiatives implemented to mitigate the impact of the prolonged pandemic.
The group reported revenue of RM180.72 million for 1QFY21, which is comparable to 1QFY20's RM180.44 million, and a significant 62% improvement from the immediate preceding quarter's RM111.57 million.
With the strong first quarter earnings, it declared a first interim dividend of 0.5 sen per share, its stock exchange filing today showed.
At 10.14am, BFood rose 21 sen or 18.42% to RM1.35, valuing the company at RM515.89 million.