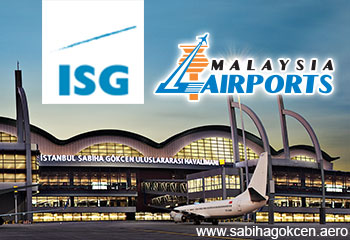 KUALA LUMPUR (Sep 17): TAV Airports' agreement with Limak Holdings for the acquisition of a 40% share in Istanbul Sabiha Gökçen  Airport (ISG) is a negative development for Malaysia Airports Holdings Bhd (MAHB), analysts say.
According to Gan Jian Bo and Raymond Yap of CIMB Research, TAV is not an ideal partner for MAHB in ISG as TAV operates the competing Istanbul Atatürk Airport (IST).
"This could be very problematic for MAHB, because TAV will take over Limak's veto power over all of the business decisions of ISG," they said in a note today.
"While MAHB also has similar veto power, TAV's entry could result in management paralysis at ISG. As such, MAHB has a lot of incentive to exercise its right of first refusal (ROFR) to buy over Limak's stake and prevent TAV's entry," said the duo.
They added that should MAHB choose to exercise its ROFR, an equity issue would be the most likely scenario and this would boost the company's share base by 11%.
Doing so would make ISG a 100% unit of MAHB and have ISG's debt consolidated into MAHB's book, resulting in a breach of its debt covenant of not more than 125% gross debt-to-equity.
"We do not expect ISG to break even until 2017, hence there is no incremental earnings to offset," said the analysts.
The duo maintained their "hold" rating on the share with a target price of RM7.20 per share on MAHB.
At noon close, MAHB was down 16 sen to RM7.46 sen.
Meanwhile, TAV Airports CEO & President Sani Sener said that becoming a partner at Sabiha Gökçen Airport was a bold strategic move for TAV.
"It is the responsibility of TAV senior management to anticipate the termination of our IST operation by finding the opportunity to extend our footprint in Istanbul, and to benefit fully from Istanbul's traffic growth potential until at least 2030.
"It is the reason why having a presence at Sabiha Gökçen, which will become the second airport of Istanbul when the new airport opens, has become a must," said the president.
Sener is looking forward to joining forces with MAHB.
"I am really looking forward to joining forces to those of Malaysia Airports, one of the most prominent airport operators in the world, and to contribute with our respective know-hows and assets to further accelerate the development of Sabiha Gökçen.
"We are convinced there could be further collaborations beyond Sabiha Gökçen with Malaysia Airports on other projects." he said.