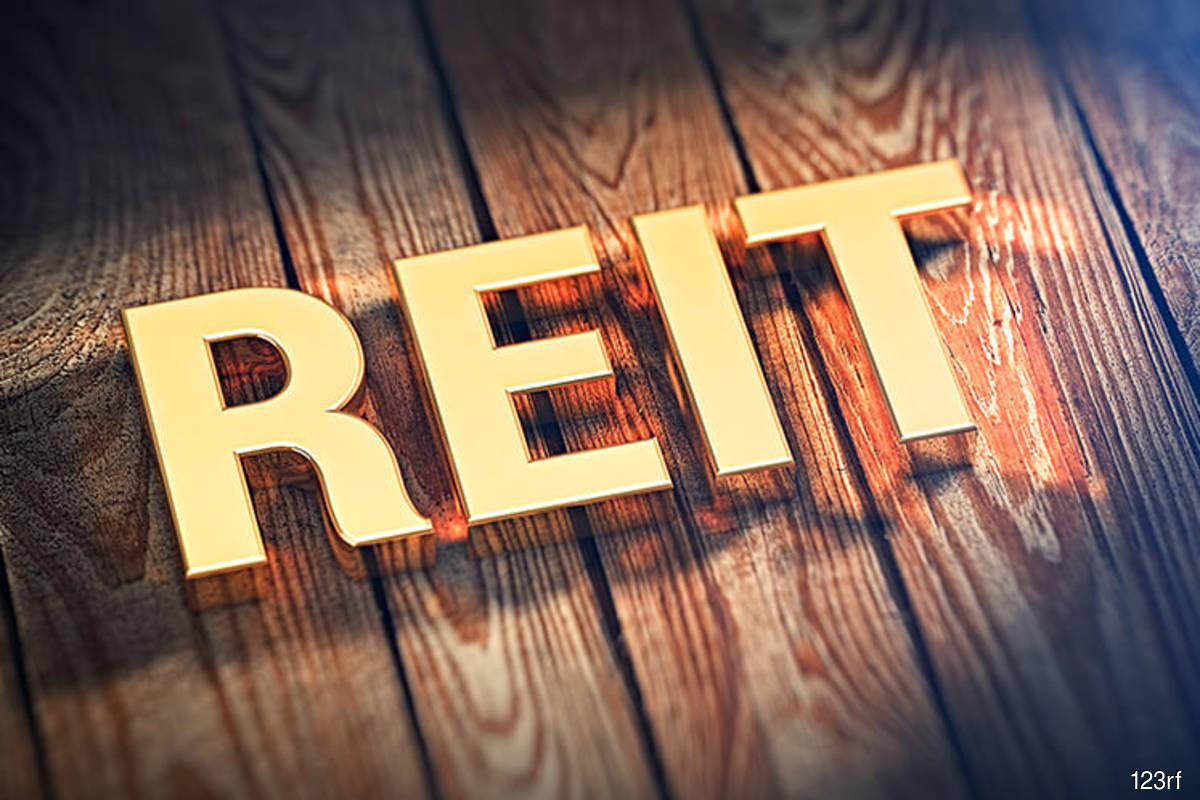 KUALA LUMPUR (Aug 13): Analysts have maintained their "neutral" rating of Malaysian real estate investment trusts (M-REITs) following news that the Securities Commission Malaysia (SC) will temporarily increase the gearing limit for M-REITs from 50% to 60%.
Hong Leong Investment Bank (HLIB) Research analyst Nazira Abdullah said she believes the limit was temporarily raised to help ailing REITs with their cash flow and allow their managers to manage the debt and capital of these trusts more efficiently, especially amid the challenging operating environment brought on by the pandemic.
"1H20 (the first half of 2020) was hurtful for mall and hotel-based REITs due to the rental assistance (i.e. rebates and deferment) given to retailers and hoteliers. This in turn inevitably hurt their cash flow while fixed opex (operating expenditure) remained.
"By allowing this temporary increase in the gearing limit, affected REITs will be able to increase their debt level to continue fixed unavoidable opex during this challenging time," said Nazira in a research note.
With the low interest rate environment, coupled with a higher gearing ratio, Nazira believes some REIT managers may capitalise on this for acquisitions to expand their property portfolios.
"We reckon that this initiative bodes well for Axis REIT, given that it has been actively pursuing quality acquisitions with its focus on Grade A logistics and manufacturing facilities as a prime focus.
 She noted that none of the REITs under the research house's coverage had the intention to increase their debt level for now, based on channel checks.
"Furthermore, their gearing level is still in the healthy range (below the previous limit of 50%) even during this crisis," said Nazira.
The analyst maintained her "neutral" rating of the sector, saying that the average yield of stocks under HLIB's coverage seems decent at 4.6%.
"Our top picks are Axis REIT ('buy': target price [TP]: RM2.47) and MQREIT (MRCB-Quill REIT; 'buy'; TP: 79 sen) for their resilient earnings amid Covid-19 and the movement control order (MCO) and their relatively high occupant tenancy," she added.
Meanwhile, PublicInvest Research analyst Tan Siang Hing said he believes that the measure will only temporarily ease potential cash flow stress from lower occupancy rates and asset write-downs due to the pandemic-induced slowdown currently.
"Given current weak consumer sentiment, we still believe the REITs' defensive attributes are being weakened by higher risk of a credit crisis or a worse-than-expected recession. We maintain our 'neutral' stance for now.
"This new measure, we reckon, could also help those REIT assets that could be written down due to current market conditions. For instance, SREIT (Sunway REIT) in the latest quarterly release revealed that its assets (mainly malls and hotels) were marked down by about RM41 million as per the latest revaluation.
"As for net gearing of M-REITs under our coverage, SREIT's net gearing is currently at 40.7%, while Axis REIT is at 28.7%. IGB REIT is the lowest at 23.5%," he said in a research note.
AmInvestment Bank Bhd analyst Thong Pak Leng, who also maintained his 'neutral' rating of the sector, said that REITs under the research house's coverage, namely YTL REIT and Pavilion REIT, had gearing levels of 40% and 30% respectively, while KIP REIT's gearing stood at 34%.
"We maintain our 'buy' recommendation for YTL REIT (fair value [FV]: RM1.26) and Pavilion REIT (FV: RM1.91)," he said in a research note.
At the time of writing, shares in Axis REIT were one sen or 0.48% higher at RM2.09, valuing the counter at RM3.01 billion. Shares in MQREIT were down 1.5 sen or 2.05% at 71.5 sen, bringing its market value to RM760.97 million. 
Meanwhile, shares in IGB REIT were unchanged at RM1.79, bringing its market capitalisation to RM6.37 billion.
Shares in YTL REIT were 1.5 sen or 1.91% higher at 80 sen, valuing the counter at RM1.36 billion, while Pavilion REIT shares fell two sen or 1.27% to RM1.56, bringing its market value to RM4.75 billion.