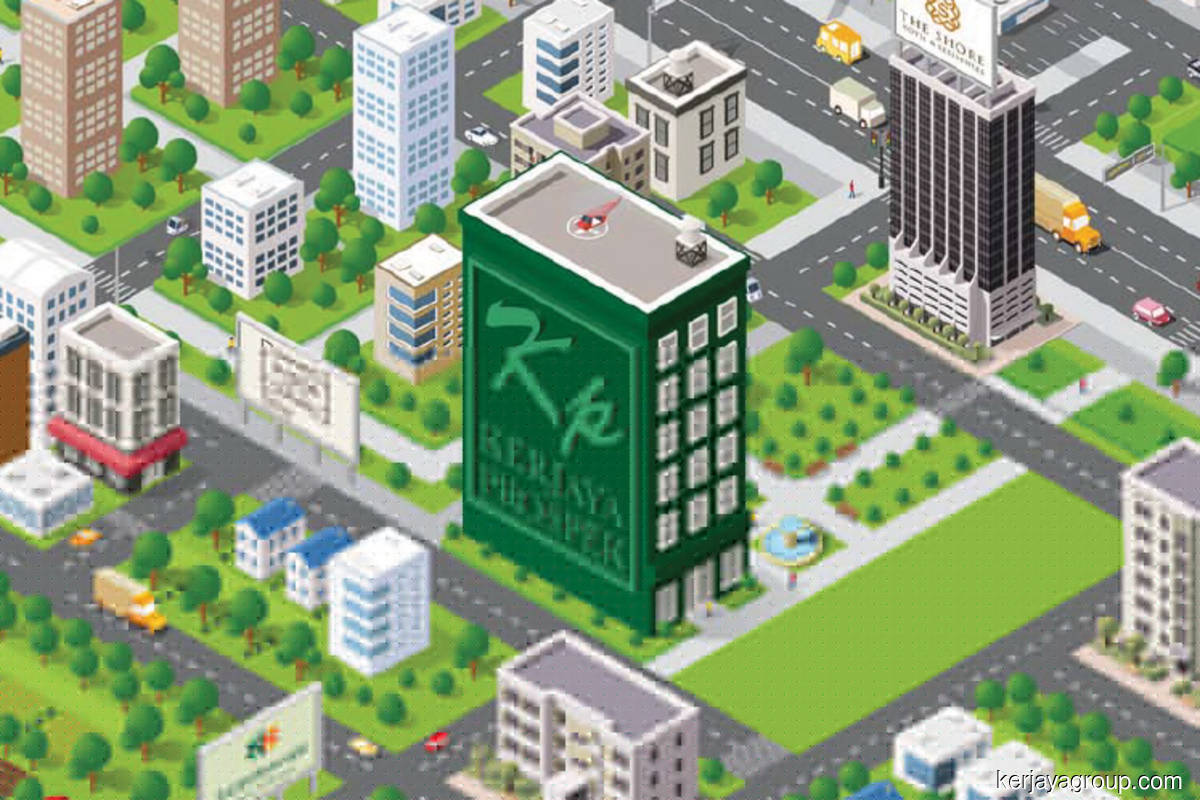 KUALA LUMPUR (March 29): The proposed takeover of Eastern & Oriental Bhd (E&O) by Kerjaya Prospek Group Bhd's Tee brothers is unattractive but fair, and hence shareholders should accept the offer, said analysts.
Affin Hwang Capital analyst Loong Chee Wei in a note today said he believes the takeover price of 60 sen is reasonable given the high implied March 31, 2022 (FY22) price-earnings ratio (PER) of 28 times and challenging prospects for E&O as border closures remain, which affect sales of its high-end residential projects.
"However, the takeover price is at a price/book [ratio] of 0.5 times and price/revalued net asset value (RNAV) of 0.3 times.
"Despite the deep value of E&O at the takeover price, its assets, such as the Seri Tanjung Pinang Phase 2A (STP2A) land, will only be monetised over the long term through the development of its land bank," he added.
He recommended accepting the takeover following the strong outperformance of the share price as prospects for E&O remain challenging.
"We believe the chances of them succeeding in acquiring more than a 50% stake is high. Substantial shareholders such as Urusharta Jamaah (with a 6.6% stake) and GK Goh (5.9%) have been trimming their stakes, and we suspect that they may accept the takeover offer," he said.
He maintained his "hold" call on the stock, and lifted his target price (TP) to 60 sen from 44 sen.
RHB Research Institute analyst Loong Kok Wen also advised investors to accept the takeover offer.
"The offer price of 60 sen represents a premium of 9.7% to the five-day volume weighted average price (VWAP), a price-to-book value (P/BV) of 0.49 times and a discount to RNAV of 78%.
"Although the offer price is not very attractive, we think this is an opportunity for investors to exit as the monetisation of STP2 land will take many more years to realise, and hence earnings will take time to improve," she said.
In addition, she said, the upcoming land reclamation by Gamuda Bhd at the southern tip of Penang Island may pose a long-term threat to E&O given higher land pricing for STP2.
"Having said, we think some institutional shareholders may not accept the offer given their higher entry cost," she added.
She maintained her "neutral" call on the stock and matched her TP to the offer price of 60 sen.
Meanwhile, CGS-CIMB analyst Ngo Siew Ting viewed the deal to be neutral for E&O shareholders as the offer price is only at an about 3% premium to its last traded price.
"We deem the offer as fair as this translates into about 0.5 times FY21 P/BV, which is on a par with its peer average," she said.
She retained her "hold" call on the stock despite its anticipated higher earnings for FY22 to FY23, given the offer price is only a about 3% premium to its last traded price, and the challenging domestic property market, especially as E&O positions itself as a premium residential developer. She also revised her TP to 60 sen from 44 sen.
E&O rose as much as 4.5 sen or 7.69% to 63 sen this morning. At 10.25 am, it had pared some gains at 60.5 sen, still up two sen or 3.42%.
The stock, among the top 30 most actively traded stocks, had seen 18.23 million shares change hands.  
Last Friday, Amazing Parade Sdn Bhd — a private vehicle of the Tee brothers, who control construction firm Kerjaya Prospek — made a mandatory takeover offer for E&O at 60 sen per share after it bought a 10.89% stake from Sime Darby Bhd.
The latest share purchase raised the collective shareholding of Amazing Parade and the parties acting in concert to 42.71% from 31.82%. Consequently, Amazing Parade is obliged to make a takeover offer.
The offerors intend to maintain the listing status of E&O on the Main Market. The takeover offer is conditional upon the offerors holding in aggreggate more than a 50% shareholding in the property company.