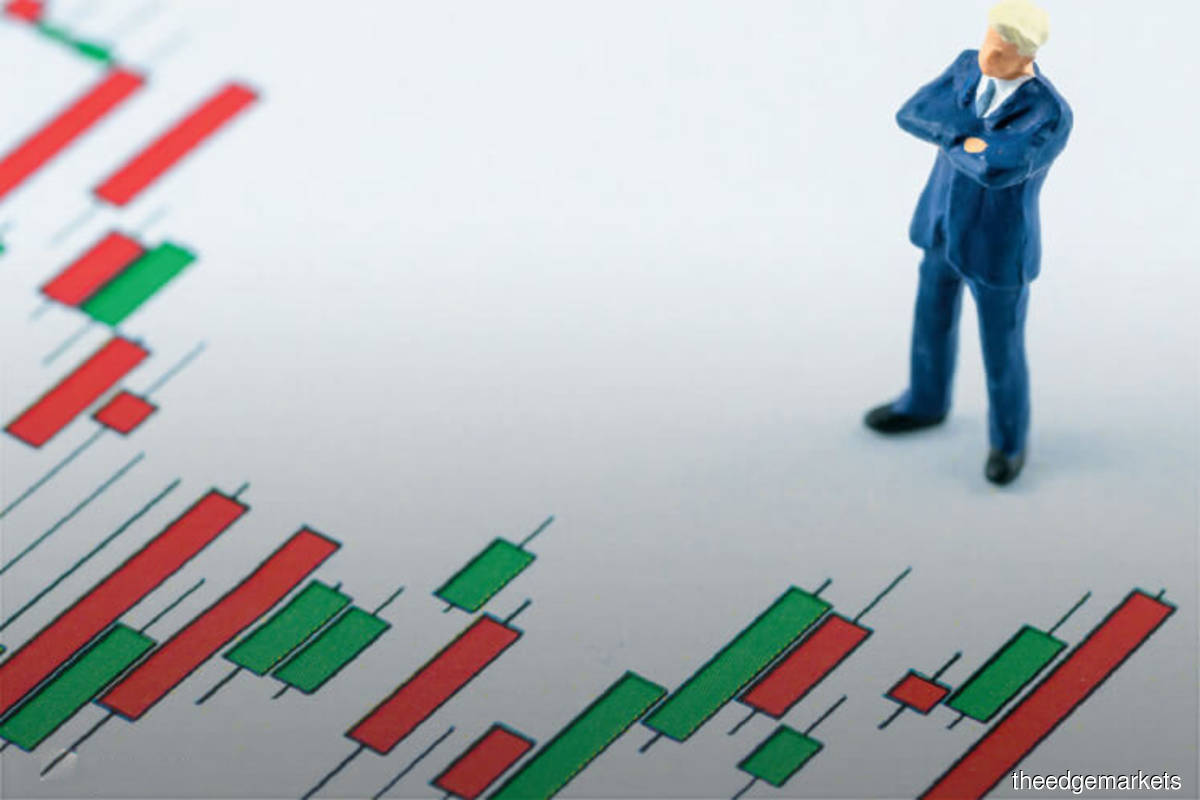 KUALA LUMPUR (Oct 11): Airports, airlines, casinos, brewers, real estate investment trusts (REIT) and retailers are among entities that are expected to benefit from the reopening of interstate travel, which in turn is expected to provide a boost to economic recovery, according to analysts on Monday.
The government is also expected to ease international border restrictions over the next few months, said CGS-CIMB Research analysts Ivy Ng and Nagulan Ravi in a note.
AmInvestment Bank Research analyst Alan Lim said the news is positive on Malaysia's equity market, and the research house maintained its end-2021 FBM KLCI target of 1,643 points.
However, some analysts opined that the gradual domestic economic reopening and recovery had already been partly factored into the equity market.
Meanwhile, RHB Investment Bank Research head Alexander Chia said the government's fiscal constraints imply a limited capacity to pump-prime, and this, coupled with evolving external risks, means limited rerating catalysts for the equity market. His base-case expectation is for a recovery scenario to gradually evolve as the process of normalisation gathers pace. "This transition into the new normal will bring with it a re-focus on the fundamentals, and the need for investor expectations to be backed up by earnings," he said.
Below are some analysts' top picks for the recovery theme play:
Genting and Genting Malaysia
Genting Bhd and Genting Malaysia Bhd are among the top picks for CGS-CIMB Research as the casino operators will likely benefit from increased visitors to Genting Highlands. The research house maintained its target price (TP) of RM7.25 for Genting and RM3.45 for Genting Malaysia, and saw the reopening of Resorts World Genting as a key catalyst.
At the close at 5pm on Monday, Genting rose six sen or 1.17% to RM5.17, while Genting Malaysia climbed two sen or 0.64% to RM3.15. Year to date (YTD), Genting has risen about 15.4%, while Genting Malaysia has climbed about 17.98%.
Malaysia Airports Holdings Bhd (MAHB)
Airport operator MAHB is also seen as a top pick for CGS-CIMB Research as it expects the government to ease international border restrictions in the next few months, which will likely boost traffic movements at its airports. AmInvestment Research also noted that the transportation sector stands to benefit the most from the lifting of travel curbs, and that for MAHB, it should translate into higher passenger volume.  
CGS-CIMB Research kept its TP of RM6.96 for MAHB. The counter closed six sen or 0.88% higher at RM6.86 on Monday. YTD, it has gained some 19.72%.
IGB Real Estate Investment Trust (IGB REIT)
For CGS-CIMB Research, REIT players driven by improvements in hotel occupancy rates and footfall in malls are likely to benefit from the lifting of the interstate travel ban. As such, IGB REIT is among its top picks as the REIT's flagship malls are well positioned to benefit from an expected retail recovery.
CGS-CIMB Research has a TP of RM1.88 for IGB REIT. IGB REIT settled unchanged at RM1.69 on Monday. YTD, it has fallen 3.43%.
Tasco Bhd
RHB Investment Bank kept its "buy" call on logistics solutions provider Tasco, with a higher TP of RM1.79 from RM1.75. The research firm expects its strong performance to be buoyed by robust business operations and throughput, coupled with various growth avenues and potential rerating catalysts.
It also sees the company's undemanding below-peers valuation as a good entry point into a renowned third-party logistics (3PL) player, with a solid international presence, to ride on the industry upcycle. Tasco traded two sen or 1.54% higher at RM1.32 on Monday. YTD, it has risen 73.68%.
Brewers
Brewers Carlsberg Brewery Malaysia Bhd and Heineken Malaysia Bhd both made it into the top picks list for CGS-CIMB Research's recovery theme play as the research house believes the brewers will benefit from a pickup in tourism activities with the reopening of interstate travel.  
Notably, the brewers suffered an 11-week suspension that lasted from June 2 to Aug 15, in compliance with the full movement control order. Beer sales are expected to increase with the reopening of economic activities and higher vaccination rates, said CGS-CIMB Research in an earlier sector report dated Sept 9.
Carlsberg was up 40 sen or 1.81% at RM22.46 on Monday. The stock has fallen some 1.92% YTD. Its peer Heineken was up 68 sen or 2.96% at RM23.68, with YTD gains of 2.25%. Calsberg's price-earnings ratio (PER) stood at 37.02 times, slightly higher than Heineken's 32.43 times.
Banks
Banks are seen as proxies for the economy. With the economy recovering, they are poised to benefit from the pickup in economic activities. This could also mean that risks related to the loan moratorium given out since 2020 would be limited as borrowers facing cash flow problems should decline with the economy's reopening.
AmInvestment Research named RHB Bank Bhd (TP: RM6.80) and CIMB Group Holdings Bhd (TP: RM5.80) as top picks for the recovery theme.
Both banks are considered cheap, with their financial year 2022 (FY22) price-to-book value coming in below one times. RHB's book value is at 0.7 times and CIMB is at 0.8 times. At closing on Monday, RHB was up 1.5% to RM5.41, while CIMB increased 2.04% to RM5.
Perak Transit Bhd
Perak Transit, which operates an integrated public transportation terminal — Terminal Meru Raya — and provides public bus services, has been added into the list of AmInvestment Research's top picks as it is seen as a benefactor of the lifting of the interstate travel ban.
AmInvestment Research believes the company will benefit from higher rental income from its integrated public transportation terminal as footfall recovers. It also expects the company to ride on higher sales volume from the four petrol stations it operates in Perak.
The research house has the stock on "buy" with a fair value of RM1.08. The stock gained 0.74% to 68.5 sen on Monday.
7-Eleven Malaysia Holdings Bhd
7-Eleven Malaysia is among CGS-CIMB Research's top picks as the convenience store is expected to benefit from the pickup in tourism activities with state borders now open.
The largest convenience store operator in Malaysia, it also owns a 75% stake in chain pharmacy business Caring group, which it acquired in the second quarter ended June 30, 2020 (2QFY20). Based on a report dated Aug 27, CGS-CIMB Research has a TP of RM1.71 for the convenience store. Its share price remained unchanged at RM1.53 on Monday. Its PER stood at 57.12 times.