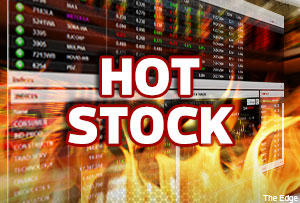 KUALA LUMPUR (Oct 14): Oil and gas (O&G) stocks, which have taken a beating since early this month owing to falling global crude oil prices on concerns of a supply glut, is unjustified, said some analysts.
An analyst from an investment bank told TheEdge Markets.com that the plunge in O&G stock prices was mainly driven by perception on fears of falling crude oil prices.
"If you look at the dynamics of O&G players in Malaysia, they are all service providers and do not derive their revenue from the sale of oil.
"There is no real correlation between stock prices and real prices of service providers," he pointed out.
According to the West Texas Intermediate, oil prices have fallen by 20% to US$85.74 from a high of US$107.26 per barrel in June this year.
SapuraKencana Petroleum Bhd's share price has fallen by 52 sen or 15% to RM3.51 from RM4.13 since early October, while shares of TH Heavy Engineering Bhd fell 27% or 22 sen to 59.5 sen from 81.5 sen and Yinson Holdings Bhd down 74 sen or 23.1% to RM2.47 from RM3.21.
Today, Yinson fell the most among the three stocks by 6.44% to RM2.47 in early trade, with 3.32 million shares changing hands.