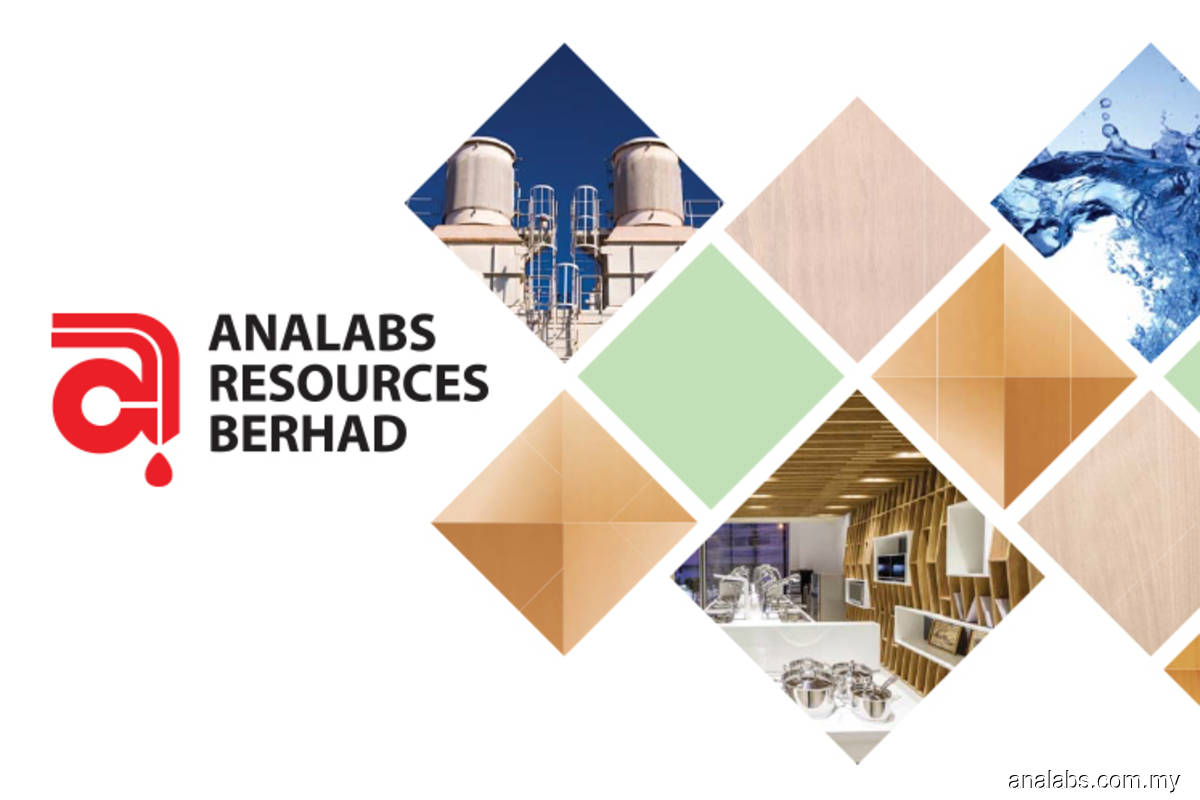 KUALA LUMPUR (Sept 24): Chemicals trading outfit Analabs Resources Bhd's net profit for the quarter ended July 31, 2021 (1QFY22) rose 49.24% year-on-year to a record RM8.18 million from RM5.48 million on higher pipe laying and rehabilitation segment contribution and higher dividend income.
"The increase [in contribution from contract work, pipe laying and rehabilitation segment] was due to the exceptionally lower contract jobs in the preceding year quarter due to imposition of the circuit breaker by the government of Singapore during that relevant period," Analabs said.
Quarterly earnings rose to 7.51 sen, from 5.03 sen the year before. The higher profit more than offset slightly lower contribution from chemicals division which saw higher margins although sales volume fell.
Due to the decline in top line contributions from chemicals division and recycled products division, quarterly revenue fell to RM27 million, from RM27.69 million. This was offset by higher pipe laying and rehabilitation segment, as well as investment holding segment contributions, it said.
Analabs' previous quarterly record net profit was 4QFY11, when it booked RM7.12 million net profit on RM36.13 million in revenue.
"While the economic outlook has gradually improved, the prices of crude oil and other commodities continue to rise and this has impacted the cost of our raw materials, production and distribution," it said.
"Nevertheless, the group will continue to be cautious in its cost control and business management to ensure that business performance can be sustained," it added.
Shares of Analabs settled up three sen or 2.56% at RM1.20 on Friday, valuing the group at RM144.06 million.