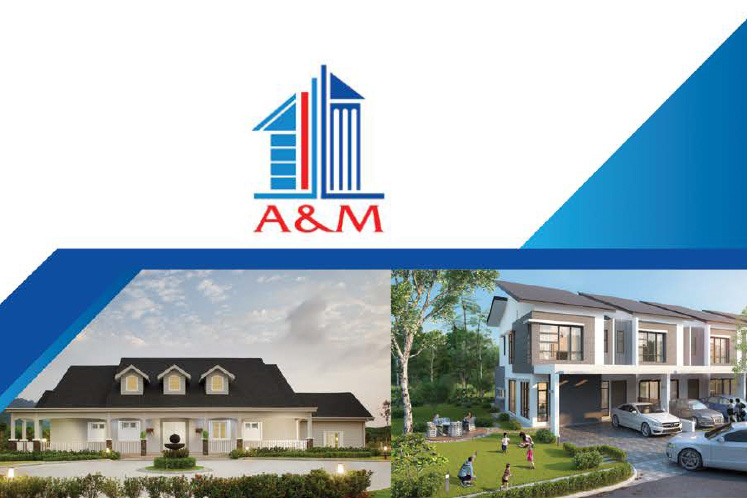 KUALA LUMPUR (Feb 13): Shareholders of Amverton Bhd have been advised by Kenanga Investment Bank Bhd to accept the RM1.20 per share takeover offer launched by the group's founder Tan Sri Ng Boon Thong to acquire the remaining 80.83 million shares representing a 22.14% stake he does not own in the company.
While Kenanga IB is of the opinion that the offer is "not fair", it is still "reasonable". The takeover will cost Ng a total of RM97 million.
According to the independent adviser's circular to shareholders today, the offer is deemed not fair beause while it represents a premium to the volume weighted average price (VWAP) of Amverton's shares during various periods under review prior to the takeover notice, it is a significant discount of 68.34% to the estimated fair value per Amverton share of RM3.79.
"In addition, the revalued net asset value (RNAV) for property, hospitality and plantation segments only presumes that Amverton is able to realise all its assets on willing buyer-willing seller basis in the open market at the indicated value.
"However, there is no assurance that Amverton will be able to realise such assets at the estimated RNAV presently or in the future. Further, in a liquidation scenario, where the assets of Amverton group would be sold at a forced sale value, shareholders of Amverton may not be able to realise the full RNAV of the Amverton group immediately," it added.
Regardless, the offer is still reasonable as given its low trading liquidity in the past 12 months, should Amverton be delisted from Bursa Securities, its holders will hold unlisted shares and may have limited opportunity to realise their investment in Amverton.
"Premised on the evaluation of the offer as set out above, we are of the view that the offer is not fair but reasonable. Accordingly, we recommend that the holders accept the offer," Kenanga IB said.
Last month, it was announced that Amverton's founder, chairman and controlling shareholder Ng, intends to take the property company private by offering to buy the remaining shares in the company at RM1.20 apiece.
Shares in Amverton were last traded at RM1.20 today, valuing the group at RM438.08 million.
Read more:
https://www.theedgemarkets.com/article/amverton-founder-seeks-take-compa...