This article first appeared in The Edge Financial Daily, on January 14, 2020.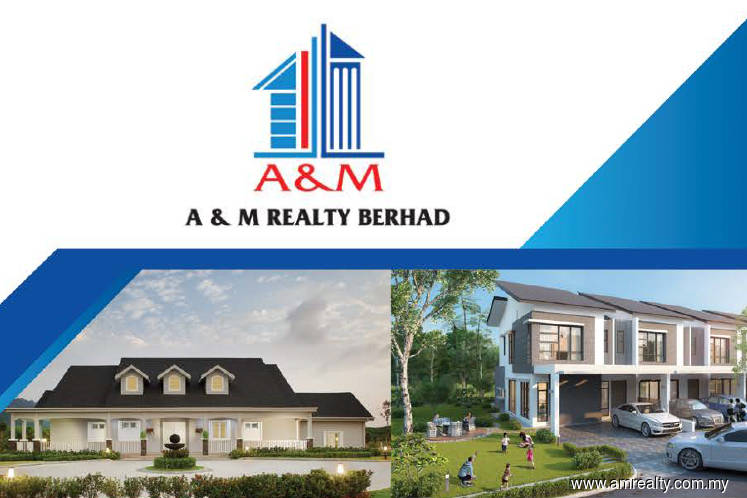 KUALA LUMPUR: Amverton Bhd's founder, chairman and controlling shareholder, Tan Sri Ng Boon Thong, intends to take the property company private by offering to buy the remaining shares in the company at RM1.20 apiece.
In a filing with Bursa Malaysia yesterday, Amverton said it received an unconditional voluntary takeover offer from Hong Leong Investment Bank Bhd on behalf of Ng's holding company, Dalta Industries Sdn Bhd, to acquire the remaining 80.83 million shares representing a 22.14% stake, for a total cash consideration of RM97 million.
The per share price of RM1.20 is the same as the last transacted share price of RM1.20 as at Jan 10, being the last trading day prior to the notice. It is also a 0.67% premium to its five-day volume weighted average market price of RM1.192.
The stock remained unchanged at RM1.20 yesterday, valuing the company at RM438.08 million.
Amverton said the offer is not conditional upon any minimum level of acceptance of the offer shares as the offerer and ultimate offerer (Ng) already hold more than half of the voting shares in Amverton of 77.86%.
However, the offer is subjected to notification from the Securities Commission, it said.
The offer will remain open for acceptances for a period of at least 21 days.
Meanwhile, in a separate filing, the company said as Ng does not intend to maintain the listing status of the group, Amverton will not be proceeding with an initial planned private placement, which was intended to be done to comply with Bursa Malaysia's public shareholding spread.
"Accordingly, the percentage of the public shareholding spread of the company is 14.45%, which is below the minimum public shareholding spread requirements.
"In light of the offer and the intention of the offeror not to maintain the listing status of the company, the board has decided not to proceed with the private placement exercise to comply with the public shareholding spread requirement," it said.