This article first appeared in The Edge Financial Daily, on February 6, 2020.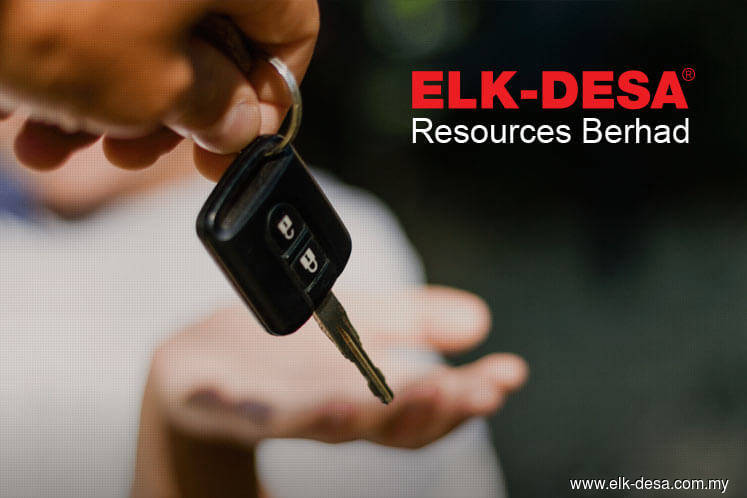 ELK-Desa Resources Bhd
(Feb 5, RM1.62)
Maintain buy with an unchanged target price of RM1.98: Our investment thesis on ELK-Desa Resources Bhd remains unchanged.
 
We continue to like the company, which has a special niche in the financing of mass-market used cars in the Klang Valley. Its key strengths are expertise in the hire-purchase (HP) financing business, a strong dealer network, robust receivables growth (through leverage) and sound credit management, which all work to boost the group's earnings and return on equity (an estimated 10% for the financial year ending March 31, 2021 [FY21] from 8% for FY19).
We believe that there are still ample opportunities for ELK-Desa to tap into the used car market. Robust Proton and Perodua sales in the second half of 2019 indicated that the mass market is not facing severe constraints, and that the bottom 40% and middle 40% income groups' (B40 and M40) consumption spending is still intact.
The robust national car sales in 2019 were a good sign boding well for ELK-Desa's prospects. It is highly likely that whenever car owners (in the B40 and M40 groups) need to upgrade, they would first dispose of their existing cars in the used-car market. This is where HP financing players such as ELK-Desa would finance the transactions at rates of 8.75% to 10%.
Based on our comparison of ELK-Desa's HP receivables with those of its closest peer, AEON Credit Service (M) Bhd (five times bigger than ELK-Desa's), we believe that there is potential for ELK-Desa to catch up over the years through the use of leverage.
Based on a hypothetical scenario, should ELK-Desa make full use of its outstanding medium-term note facility (about RM850 million), it could double its balance sheet and achieve a pre-tax profit of RM85 million, based on gross receivables of RM1.4 billion (against current gross receivables of below RM600 million).
We also see better dividend payouts from ELK-Desa, in line with an expansion in earnings estimated at a three-year forward compound annual growth rate of 15.6%. A downside risk is a rise in default rates. — Affin Hwang Capital, Feb 5