This article first appeared in The Edge Financial Daily, on April 26, 2019.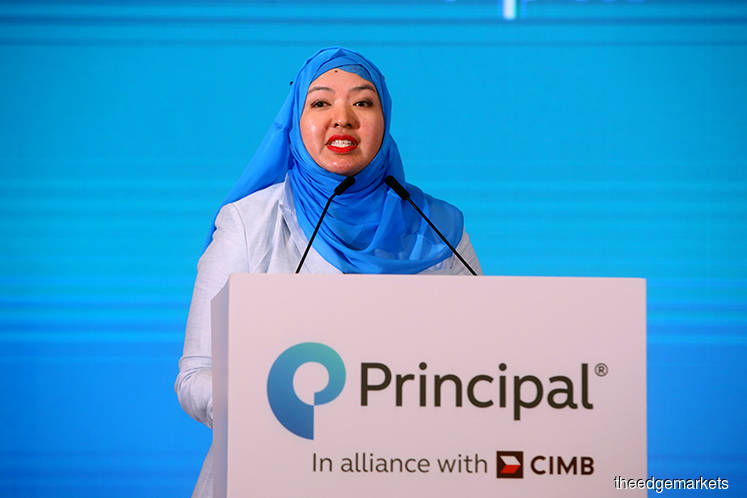 KUALA LUMPUR: Principal Asset Management Bhd, the Asean-based asset manager jointly owned by Principal Financial Group and CIMB Group Holdings Bhd, sees ample growth opportunities in Malaysia and regionally over the next few years as income levels are expected to rise, attracting more investment opportunities.
Principal Asset Management chief executive officer Munirah Khairuddin said Malaysia continues to hold attractive prospects because of the rise in income and savings rate.
Headquartered in Malaysia, Principal's 15-year alliance with CIMB has emerged as one of Asean's leading asset managers. Formerly known as CIMB-Principal Asset Management, Principal Asset Management's assets under management (AUM), as at March 31, totalled over RM80 billion across the region.
In view of what it sees as rising growth opportunities, Munirah said the group targets to grow its AUM in double digits over the next five years. She said the group has been growing faster than the industry which she aims to maintain.
"The trends show that many people in the future will attain higher levels of income that will make them want to look for more investment opportunities in order to have savings for the long term and retirement. The opportunities are huge.
"Mandatory pension is already at a minimum 23%. On top of that, you can have voluntary pension, which is also growing. So wealth management is booming here, although the population here is smaller," she told reporters yesterday.
She was speaking after Principal Financial Group announced the rebranding of its joint-venture asset management operations in Asean to Principal Asset Management. With that, CIMB-Principal Islamic Asset Management Sdn Bhd will also be renamed Principal Islamic Asset Management Sdn Bhd.
The rebranding exercise follows an increase in ownership by Principal Financial Group last year, which now holds 60% in the joint venture, with CIMB retaining 40%. Both parties will continue to co-manage the business. The company will be marketed as Principal Asset Management Bhd, in alliance with CIMB.