This article first appeared in The Edge Malaysia Weekly, on June 4, 2018 - June 10, 2018.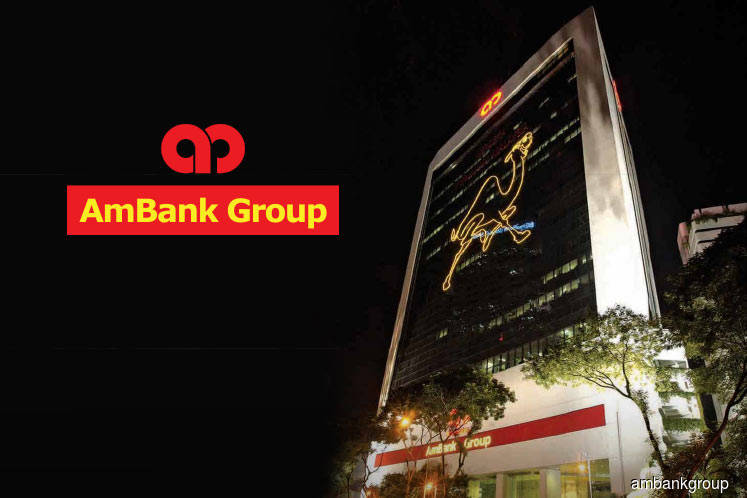 AMMB Holdings Bhd may divest some assets this year, which could include its 51% stake in AmGeneral Holdings Bhd, as the banking group looks to streamline operations and free up capital.
"We're taking a look at the organisation as a whole, meaning the kind of assets and companies that we have, whether they are in line with our Top Four strategy. So, you'll probably see some of these corporate actions happening in 2019 as we drive our capital release for the bank for the areas that we deem non-crucial or less capital-accretive," group CEO Datuk Sulaiman Mohd Tahir said at a press conference last Thursday following the release of its financial results for the year ended March 31, 2018 (FY2018).
His comments come amid strong market speculation that AMMB is considering a sale of its profitable general insurance business. It holds 51% of AmGeneral Holdings, which fully owns AmGeneral Insurance Bhd, while the remaining 49% stake is held by Australia's largest general insurer, Insurance Australia Group Ltd (IAG).
Reuters, citing unnamed sources, reported last December that AMMB was considering selling its 51% stake as part of a move to exit non-core businesses and that the insurer could be valued at US$400 million to US$500 million. It said IAG was also likely to divest its stake as part of the sale process.
"I think AmGeneral is doing well … [but] it doesn't mean that if it's doing well, I cannot look at possible opportunities. I'm open [to opportunities], but then it's a question of value and the buyer, and so we will look at that. But then, it's got to go through a process, and assuming we do have something, we will surely make the necessary announcements as per regulatory requirements," Sulaiman tells The Edge, when asked if the group was looking to sell its stake in AmGeneral.
Asked what he considers to be non-core businesses for the group, he says: "Everything is core, but the question is how much revenue you can generate [from them] and whether it is in line with our [banking] business or not. Some of the businesses, we feel we don't know how to manufacture [the products], and so we could leave it to the experts to manufacture and we concentrate on the distributing. So, we will look at that."
The general insurance business registered a 45.2% year-on-year increase in profit after tax to RM246 million in FY2018.
AMMB's entire insurance business — general, life and takaful — accounted for 19% of its earnings in FY2018.
To be sure, other banks too have in recent times moved to dispose of non-core banking assets like insurance and fund management to free up capital amid tougher regulatory requirements.
CIMB Group Holdings Bhd, for example, has disposed of some assets and in its latest move, trimmed its stakes in two asset management joint ventures with Principal Financial Group last month. The move will see it recognise a gain of about RM920 million and increase its Common Equity Tier 1 (CET 1) ratio by about 15 basis points, subject to final adjustments. It sold a 20% stake in CIMB-Principal Asset Management and a 10% stake in CIMB-Principal Islamic Asset Management.
AMMB's potential move to dispose of some assets comes as the banking group — the country's sixth largest by assets — looks to reshape itself amid a more competitive environment.
The group saw FY2018 net profit decline by 14.5% to RM1.13 billion mainly because of two one-off expenses. It incurred a cost of RM146 million relating to its mutual separation scheme that was completed in 4QFY2018. The MSS will result in savings of RM80 million a year going forward. It also incurred a RM47 million retail operational loss.
Stripping out exceptional items, its net profit would have come in flat at RM1.2 billion, which was in line with analysts' expectation. Its CET 1 stood at a decent 11.3%.
On a positive note, the group managed to grow its income by 5.7% to RM3.98 million. "That's good growth, higher than the market … we think the momentum should continue in FY2019," Sulaiman says. It grew loans by 5.9%, higher than the industry average of about 4.4%.
Its asset quality improved, as indicated by its gross impaired loan ratio moving down to 1.7% from 1.77% three months earlier.
The group's exposure to the oil and gas sector and commercial real estate sector stands at about 2% and 8% of total gross loans respectively.
On its exposure to commercial real estate, Sulaiman says: "It's very small, overall. We have small non-performing loan (NPL) legacies which are still there … they are in the midst of being disposed of. So, when we talk about disposals at the group, it is not just companies but things like NPLs also."
Of the mega infrastructure projects that have been called off by the new government, AMMB has only a "small" exposure to the MRT3 project, he says.
Analysts say the group is on the right track to grow and they like its three-year plan to cut RM300 million in costs by FY2020 — it has cut RM140 million in the first year — but note that earnings going forward may be impacted by normalising provisions. In the past, writebacks on loan loss provisions had boosted its earnings, but these are now waning.
AMMB's stock will also no longer be a FBM KLCI constituent come June 18. "We believe that this will likely cause pressure on its share price in the near term. [But] we expect to revisit the stock after any short-term headwinds to its share price are resolved," says MIDF Research.
Bloomberg data shows that of 17 analysts who track the stock, eight have a "buy" call while seven have a "hold" and two, a "sell". The average 12-month target price for AMMB was RM3.97. The stock closed at RM3.61 last Friday.
Save by subscribing to us for your print and/or digital copy.
P/S: The Edge is also available on Apple's AppStore and Androids' Google Play.