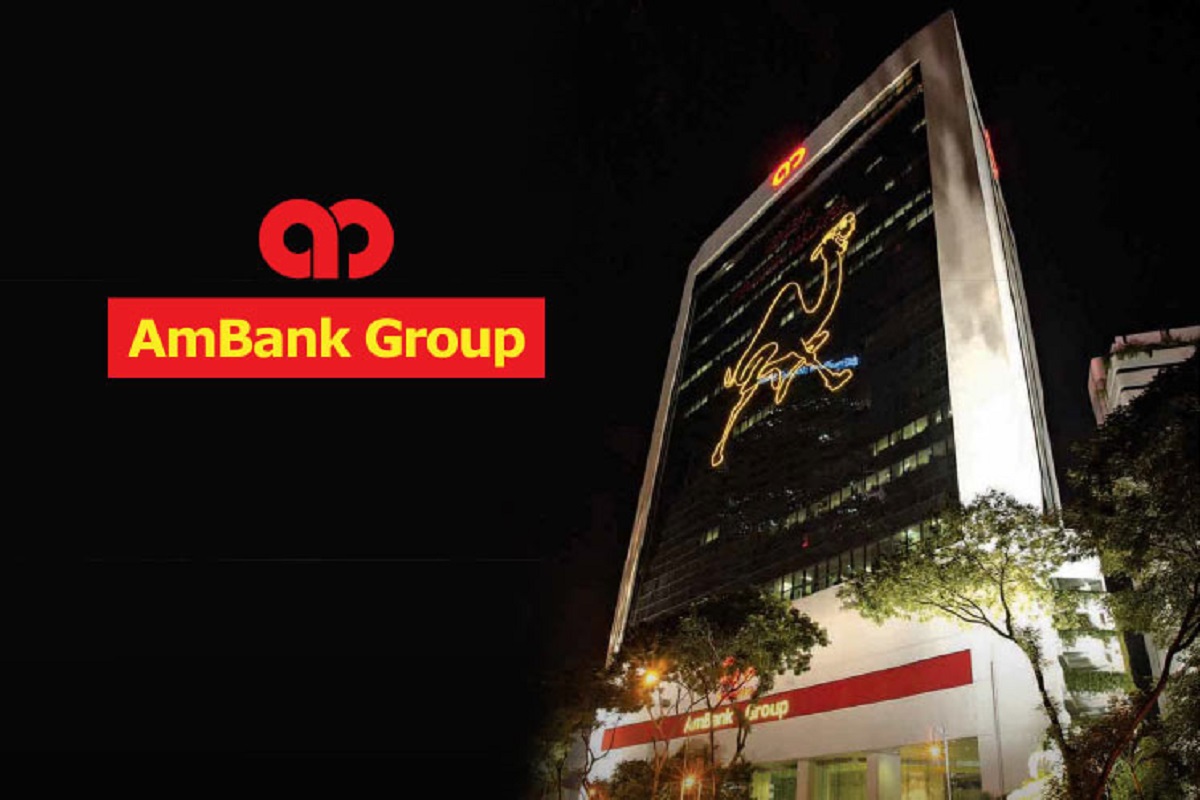 KUALA LUMPUR (Nov 30): AMMB Holdings Bhd saw its net profit for the second quarter ended Sept 30, 2020 (2QFY21) fall by 35% to RM237.32 million from RM365.17 million in the immediate preceding quarter on lower revenue and higher credit costs.
In a bourse filing, the banking group said its revenue was down by 3.5% at RM2.14 billion from RM2.21 billion in 1QFY21 due to decrease in interest on fixed income securities and on loans, financing and advances.
The group also remarked that lower gains from the revolution of securities and foreign exchange (forex) losses were present when compared to the forex gains seen in 1QFY21.
Credit costs also increased due to higher impairment allowance for loans, advances and financing on the overlay adjustments following the loan moratorium payment holiday and repayment assistance granted to customers during its most recent quarter.
AMMB did not declare a dividend this quarter, in contrast to the six sen dividend declared in the corresponding quarter in its previous financial year (2QFY20). Year to date (YTD) in FY21, it has not declared any dividends.
The lender saw its net profit decline by 25.74% year-on-year from RM319.57 million. Quarterly revenue was also down by 8.99% from RM2.35 billion a year ago.
As such, for the first half of its financial year ended March 31, 2021 (1HFY21), AMMB's net profit contracted by 15.3% to RM602.48 million from RM711.03 million in the corresponding six months last financial year. First-half revenue retreated by 8.2% to RM4.35 billion from RM4.74 billion in 1HFY20.
In a separate statement, the group noted that it registered a net impairment charge of RM382.4 million from a net impairment of RM76.6 million 1HFY20, following additional RM214.8 million in pre-emptive macro provisions taken in 1HFY21.
AMMB's gross impaired loans (GIL) ratio stood at 1.57%, while its loan loss coverage (LLC) ratio stood at 99.9%. FY20's GIL and LLC ratios were 1.73% and 93.4% respectively.
Meanwhile, gross loans and financing grew 3.15% YTD to RM110.6 billion, while customer deposits increased by 1.6% YTD to RM114.8 billion. Its current account and savings account (CASA) balances grew by 18.2% (with CASA mix of 29.7%).
Its chief executive officer Datuk Sulaiman Mohd Tahir said it has reached over 500,000 customers since the onset of the Covid-19 pandemic to offer repayment assistance through multiple channels.
"We will continue to make available debt rehabilitation support until June 30, 2021 to assist our customers during these trying times. Our relationship managers and customer service frontliners are ready to lend a helping hand.
"As this global crisis continues to accelerate structural changes to our economy, the group is progressing towards the new normal under its refreshed Focus 8 strategy which is premised on building our digital capabilities and driving efficiency through automation. To this end, we will be rolling out our digital onboarding and e-KYC initiatives by end of 2020 while developing collaborations with cross-industry partners. We will continue to invest in growth opportunities and remain steadfast in protecting the long-term interests of our stakeholders by maintaining a sound balance sheet," he said.
Shares in AMMB were down by 2.03% or seven sen at RM3.38 at noon market close. This means it now carries a market capitalisation of RM10.19 billion. It saw 1.45 million shares done.
Read also:
AmBank expects 2H profit to be weighed down by provisions