This article first appeared in The Edge Financial Daily, on July 9, 2018.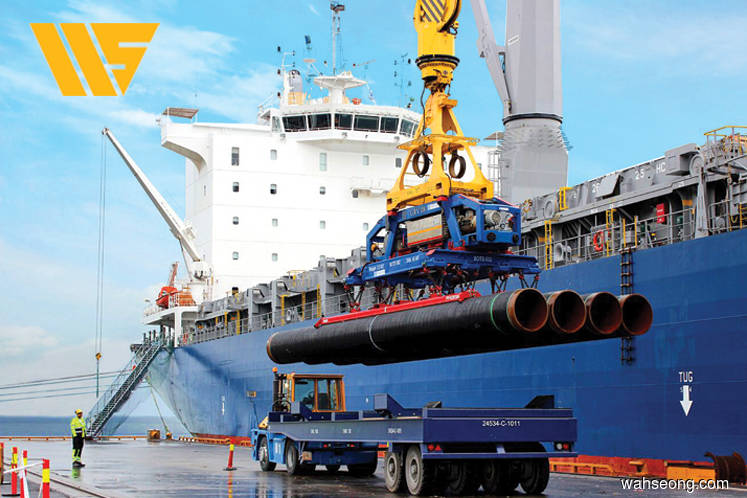 Wah Seong Corp Bhd
(July 6, RM1.27)
Upgrade to trading buy with an unchanged target price of RM1.64: Wah Seong Corp Bhd reported that its indirect subsidiary WDG Resources Sdn Bhd had entered into a distributorship agreement with Ammann BauAusrustung AG for the appointment of WDG as an exclusive dealer of Ammann's products within Peninsular Malaysia. While this development is positive for the group's earnings, we reckon the net financial impact will not be meaningful as the major contributor to the group's operational profit is its pipeline coating services. Hence, we are neutral on the news. Wah Seong is making good progress in the Nord Stream 2 project, hence its earnings growth prospects remain on track despite job wins being slow amid a pickup in oil and gas activities.
The distributorship agreement with Ammann is mainly for the appointment of WDG as an exclusive dealer of Ammann's products, for example Pavers, Heavy Compaction and Light Compaction, within Peninsular Malaysia for sales and services of the products. Based on the agreement, the contract shall be effective for an indefinite period unless otherwise terminated by either of the parties by giving a written notice three months in advance.
Ammann is a subsidiary of Ammann Group, with the headquarters situated in Switzerland. Ammann Group is a world leading supplier of mixing plants and machines and in providing services to the construction industry with core expertise in road building and transportation infrastructure. It has about 160 dealers and 30 agents in more than 100 countries around the world.
While the distributorship is expected to contribute positively to the earnings of Wah Seong over the period of the agreement, we keep our forecasts unchanged as further details of the agreement remain unknown. In addition, we think the net impact is not likely to be meaningful to the group's operating profit numbers as the major contributor is still its pipeline coating services.
Wah Seong's earnings outlook is expected to remain stable up to next year, backed by its healthy order book in hand of RM2.5 billion, including RM472 million new contracts year to date. This will also be supported by a sizeable tender book of RM5.8 billion, mainly from pipeline projects in Australia and Europe. The status of our local pipeline projects, for example the Trans Sabah Gas Pipeline and Multi Products Pipeline, are uncertain. Oil and gas offshore activities have picked up in recent months, but more in brownfield projects, which are less capital expenditure-heavy amid operators' cost vigilance. Pipeline coating services are typically applicable to greenfield projects, hence partly explaining its slower job wins. — PublicInvest Research, July 6