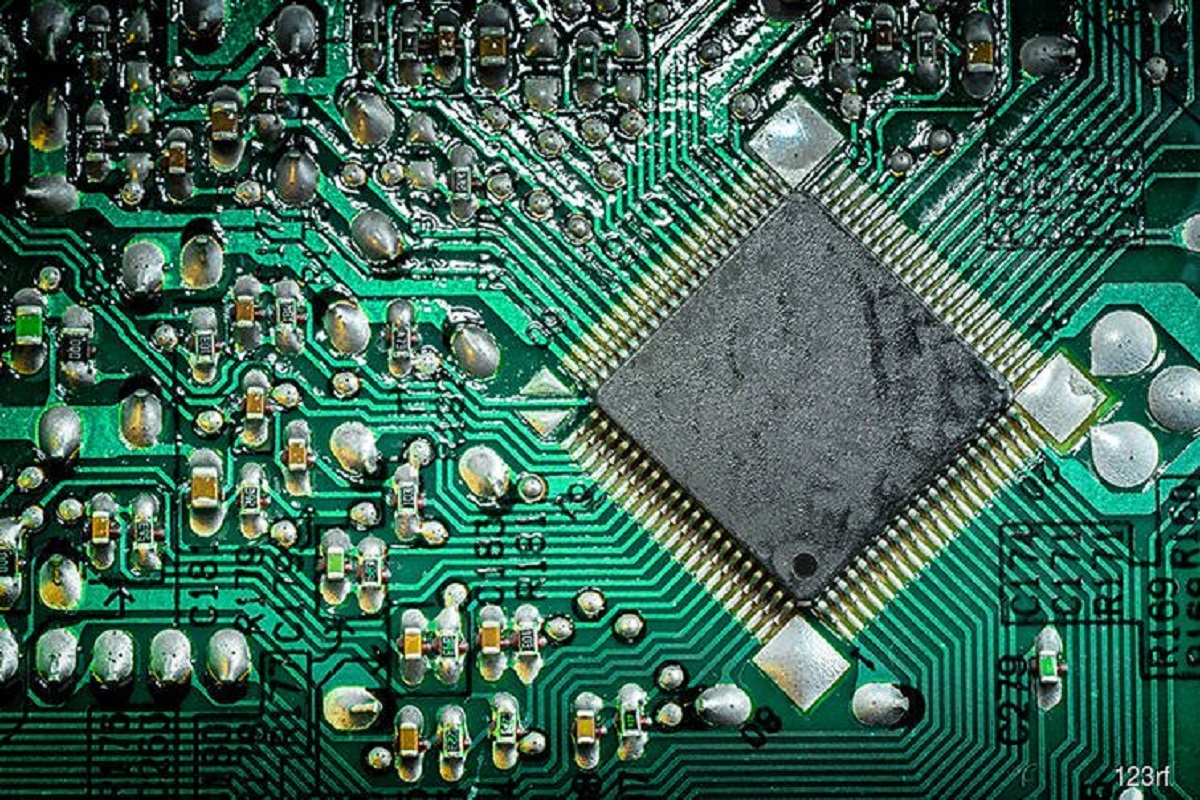 KUALA LUMPUR (July 28): AmInvestment Bank Bhd said it has an "underweight" recommendation on the electronics manufacturing services (EMS) sector for 2H20 as it believes the demand for its customers' end products might see slower-than-expected recovery due to fears of a second wave of Covid-19 infections globally impacting consumer sentiments.
In a note today, AmInvestment said this was despite the sector's positive longer-term prospects arising from ties to a key UK customer's growth prospects supported by its product launches and a potential to diversify the manufacturers' customer base with opportunities to be secured following the US-China trade war diversion and changes in global supply chain following Covid-19 shocks.
The research house said stocks under its coverage are VS Industry Bhd (VSI) and ATA IMS Bhd, which were both downgraded to "underweight" with respective fair values of 80 sen and RM1.05 as their valuations were deemed unattractive after the rise in share prices.
"We have lowered our target price-earnings ratio (PE) for both companies to 10 times (from 14 times previously) premised on expectations of a slower-than-expected recovery in demand as we also see that the majority of their key customers' sales come from the Americas and Europe, the Middle East and Africa (EMEA) regions which have seen more severe outbreaks of Covid-19 while Asia-Pacific countries such as India have also yet to contain the spread of the virus effectively, with the risk of resurgence in cases and new infections seen globally."
AmInvestment said the movement control order (MCO) in Malaysia, effective March 18, 2020, had caused EMS players to experience production halts until mid-April 2020, when both companies were allowed to resume productions at limited capacity of 25% of total workforce and required to comply with certain standard operating procedures (SOPs) set by the government.
It added that with the gradual easing of MCO restrictions, workforce capacity was allowed to increase to 50%, while VSI has said its Malaysian operations are back to full capacity.
"Overall weaker revenues, coupled with still having to incur fixed expenses, caused a dent in 1Q20 earnings, dragging VSI into the red and recording a core loss of RM15 million in 3QFY20."
Both EMS players advised caution on expectations of weaker global sentiments to translate to subdued demand for their customers' end products overall.
"We may upgrade the sector to 'neutral' or 'overweight' if consumer sentiments improve significantly translating to higher demand for its customers' end products, the companies secure major orders and or key customers which boost box-build orders, and improvements in the performance of overseas operations (such as VSI's) due to comeback in sales orders on top of better cost-saving initiatives," it said.
AmInvestment highlighted that it has no top picks for the sector.
At 10.07am, VSI gained 2 sen or 1.5% to RM1.35, with a market capitalisation of RM2.47 billion. The stock saw some 5.72 million shares traded.
Meanwhile, ATA IMS gained 1 sen or 0.79% to RM1.27, with a market capitalisation of RM1.52 billion. The stock saw some 33,900 shares traded.