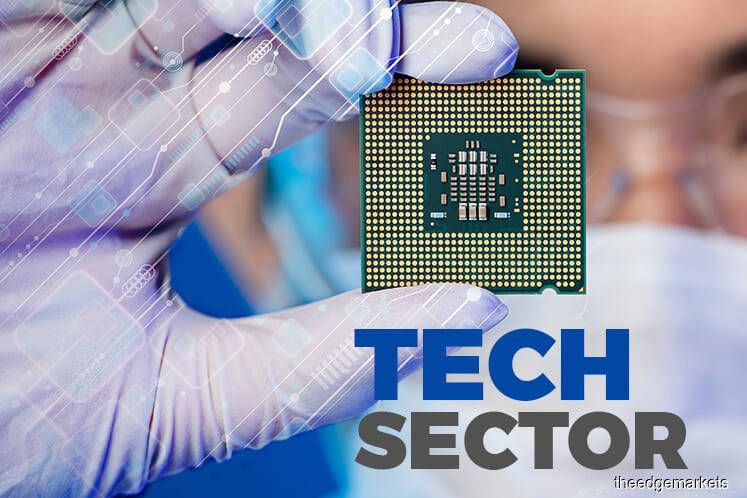 KUALA LUMPUR (Jan 2): AmInvestment Bank Bhd, which maintained its neutral call on the Malaysian technology sector for the next 12 months, said today it may upgrade its industry outlook to overweight if semiconductor companies under its coverage secure significant jobs amid a strengthening US dollar.
In a note today, AmInvestment said semiconductor companies under its coverage are Malaysian Pacific Industries Bhd (MPI), Inari Amertron Bhd and QES Group Bhd. AmInvestment said its top pick for the sector is MPI, for which AmInvestment has a buy call and a fair value of RM12.45.
At Bursa Malaysia today, MPI shares were traded unchanged at RM11.44 at 10:11am for a market value of RM2.28 billion.
AmInvestment said other factors that may prompt AmInvestment to upgrade its sector outlook to overweight are faster-than-expected global adoption of 5G, which will spur higher demand for end products, and positive progress in the US-China trade war.
According to AmInvestment, it may downgrade its stance on the sector to underweight if weak economic conditions cause a lukewarm demand for end products, content growth in underlying products is monotonous in the absence of innovation, there is margin erosion in the face of a weakening US dollar, and the trade war between the US and China worsens, specifically relating to technology and intellectual property.
"(For now) we maintain our neutral outlook on the (Malaysian) technology sector for the next 12 months. This is due to near-term uncertainty in orders clouding the outlook of some semiconductor companies, arising from the long-standing technology and trade spat between the US and China. Moderate growth is expected in global semiconductor sales in 2020 and 2021, where the auto outlook remains soft for the next two years while smartphone sales are anticipated to grow in 2020 driven by demand for 5G phone models in spite of overall shaky markets amid trade war uncertainties," AmInvestment said.