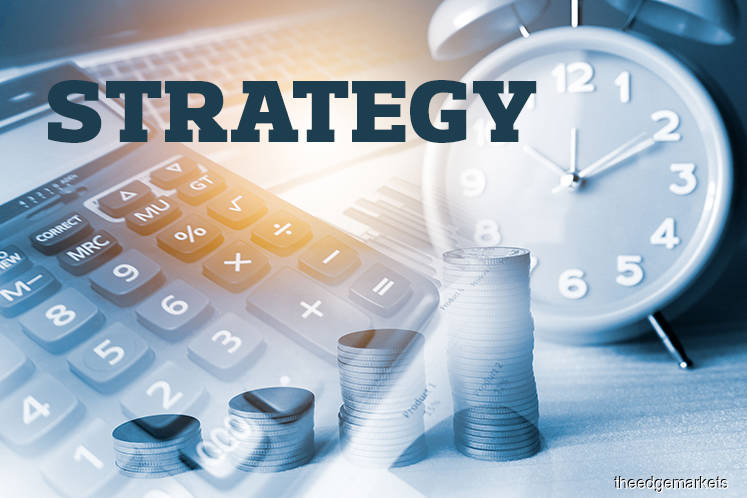 KUALA LUMPUR (Feb 28): AmInvestment Bank Bhd Equity Research Team is looking to downgrade its end-2020 FBM KLCI target by 90–140 points to 1,530-1,580 points (from 1,670 points currently) to factor in: (1) a 1x multiple cut to 16.5x from 17.5x (0.5x each to reflect the negative impact from the Covid-19 outbreak and the political impasse); and (2) up to 3% downgrade in our 2020 FBM KLCI earnings forecast following the 4Q2019 reporting season (which should bring 2020 FBM KLCI earnings growth to only 3–4% from 7.6% currently).
In a note titled "Antivirus 2020 for the economy", the research house said the 2020 Economic Stimulus Package, launched by interim Prime Minister Tun Dr Mahathir Mohamad on Feb 27 will serve as a soothing balm to the rakyat, businesses and the economy as a whole, that have been affected by the recent Covid-19 outbreak.
It said businesses are poised to gain from the stimulus measures.
It added that there are also measures targeted specifically at the tourism sector such as the deferment of monthly income tax instalment payment, double deduction on expenses incurred on approved tourism-related training, rebates on rental for premises at the airport as well as landing and parking charges, and exemption of the 6% service tax and Human Resource Development Fund (HRDF) levies.
"Meanwhile, smallish contractors will benefit from the RM2 billion for the immediate implementation of small infrastructure repair and upgrading projects nationwide," it said.
AmInvestment Bank said the stimulus package will help ease the pain caused by the Covid-19 outbreak.
"However, we are mindful of the other key event that is still weighing on the outlook of the FBM KLCI, i.e. the ongoing political impasse locally that will inevitably raise the market risk premium, hurting investors' sentiment and could potentially even stall the public procurement system.
"In a brighter scenario where the Covid-19 outbreak and political impasse are to come to an end sooner than expected, we believe potential market rerating catalysts could come from investors' revived appetite for risk assets, particularly, emerging market (EM) equities including Malaysian equities, conditional upon: (1) the US Fed is to maintain its narrative of not tightening monetary policy (which shall keep the dollar's strength in check); (2) the sustained high equity valuations in developed markets (DM), prompting investors to look elsewhere for opportunities, including EM equities; and (3) the US-China trade tensions are to continue to ease," it said.
AmInvestment Bank said the one-off and temporary monthly payments will be broadly positive as it could cushion the negative impact on retail spending during the Covid-19 outbreak.
"We expect it to spur consumer spending especially for staple products. This is slightly positive for Nestle (M) Bhd, Padini Holding Bhd, Leong Hup, Berjaya Food Bhd, and Power Root Bhd.
Meanwhile, it said the domestic tourism initiatives could improve retail spending in tourist spots.
"We believe this could potentially lower the negative impact Covid-19 has on companies like Only World Group Holdings Bhd which is dependent on the tourism industry.
"The tax deduction on renovation and refurbishment cost will be positive for companies like Berjaya Food Bhd and Mynews Holdings Bhd which are aggressively renovating and opening new stores. We believe the tax deduction will slightly cushion the expected lower store patronage during the Covid-19 outbreak," it said.