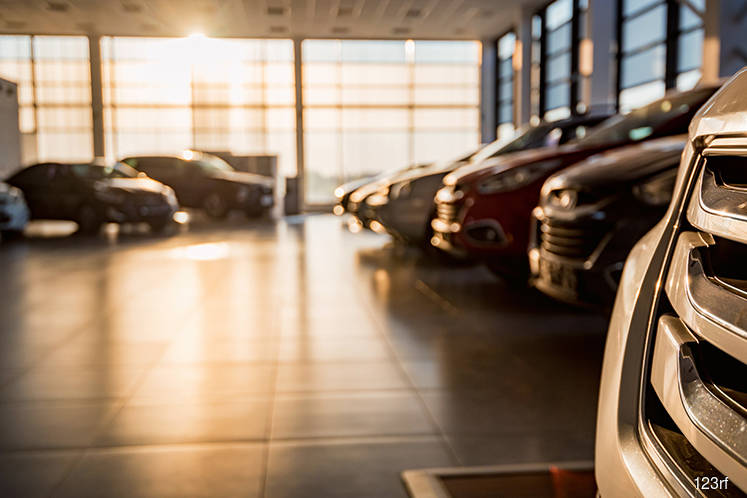 KUALA LUMPUR (Jan 7): AmInvestment Bank Bhd Research has maintained its "neutral" recommendation on the automobile sector with a projection of 1.1% total industry volume (TIV) growth to 610,000 units for 2020.
In a note today, the research house said it expects TIV growth in the first half of 2020 to be supported by a sustained strong performance of national marques such as Proton and Perodua.
AmInvestment also said it anticipates competition to intensify in the B-segment passenger car division as there will be several new launches, which include the all-new Honda City completely-knocked down (CKD), all-new Honda Jazz CKD and all-new Nissan Almera CKD.
"As these models are expected to enter the local auto market within a short period of time, they will provide consumers with wider options, thus likely to slow down the demand for Toyota passenger cars i.e. the Yaris and Vios which were launched in 2019," it added.
It said this could lead to the possibility of UMW Toyota dishing out price discounts to hold up sales volume, thus affecting profitability margins for its automotive segment.
AmInvestment said the upcoming National Automotive Policy (NAP) 2019 is expected to further push for initiatives to make Malaysia a regional hub for energy-efficient vehicles (EEVs).
"This direction could potentially see further excise duties exemptions or customised incentives be accorded to carmakers that comply with EEV standards.
"If this materialises, we believe that it will benefit Perodua, which has the highest concentration of EEV-certified models. This change could improve its product pricing competitiveness and expand its sales volume," it added.
Hence, the research house said it continues to like MBM Resources Bhd and UMW Holdings Bhd, which hold strategic stakes in Perodua. Other than Perodua, various models from other marques such the Mazda CX-5, Mazda CX-8, Toyota Vios, Honda City, Jazz and the Civic, the Proton X70 and the upcoming Proton X50, which comply with EEV standards, may also stand to benefit from any change in duties or incentives.
Furthermore, the research house expects an influx of a few key sport utility vehicles (SUVs) in 2020, namely the Nissan Kicks, Mazda CX-3 CBU, Proton X70 CKD, Proton X50 CKD and Honda CR-V.
AmInvestment anticipates the national SUVs to be priced more attractively compared to the non-national SUVs.
"Out of all the aforementioned models, the Proton X70 and X50 are well-equipped with level 2 automation, have more competitive pricings and better infotainment systems for a better driving experience," it said.
With that, the research house said it believes that the non-nationals are likely to lose more market share to national marques in 2020 due to their lack of features and unappealing pricing.
With consumer sentiment remaining weak as evidenced by the Malaysian Institute of Economic Research's Consumer Sentiment Index, which remained low, the research house said it believes that the market for vehicles in the premium segment will continue to be soft in 2020.
"In our coverage universe, the strongest impact will be on Bermaz Auto Bhd due to its pricier SUVs. Going forward, we believe that there is a need for the group to focus more on its export business via its 30%-owned Mazda Malaysia Sdn Bhd, exporting to neighbouring countries under two flagship products, the CX-5 and CX-8," it said.
AmInvestment said it views that there could be another overnight policy rate cut to 2.75% in the first quarter of 2020.
"We strongly believe that the 25-basis-point cut in interest rates is not expected to significantly impact the automobile sector or sales of vehicles. In the purchase of big-ticket items such as cars, any reduction in interest rates is not likely to ease consumers' burden in monthly loan repayments," it added.
The research house's top picks for automotive sector are MBM Resources (fair value [FV]: RM5.54), DRB-Hicom Bhd (FV: RM3.18) and Pecca Group Bhd (FV: RM1.46).