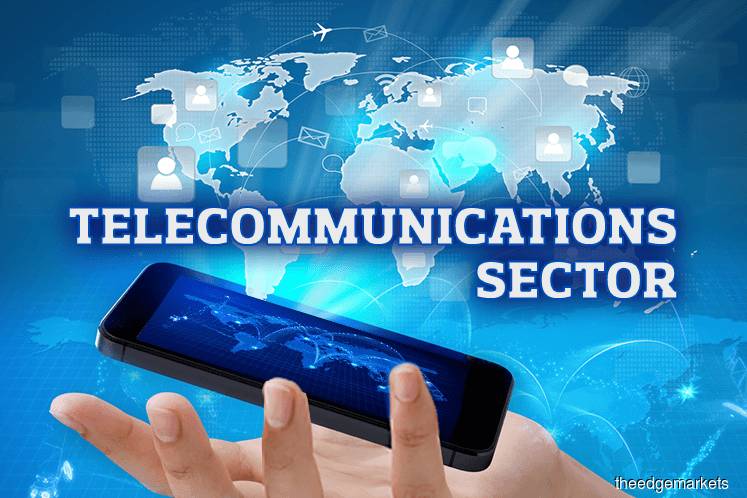 KUALA LUMPUR (Aug 20): AmInvestment Bank has maintained its "overweight" call on the telecommunications (telco) sector, as there are multiple synergies from sector consolidation, which will also alleviate the price competition that has been eroding the sector's margins over the past three years.
"The GLC (government-linked company) restructuring story has re-emerged, together with Telekom Malaysia Bhd (TM)'s radical cost transformation," the investment bank said in a sector note today.
It added that following a briefing with the Malaysian Communications and Multimedia Commission's (MCMC) chairman Al-Ishsal Ishak, the investment bank found that the commission was unable to provide further clarity on the proposed Telenor Asia-Axiata merger, as the proposal for the merger has yet to be submitted by the relevant parties.
Broadband subscriptions rose 6% to 41.8 million subscriptions in the second quarter of 2019 (2Q19), from the 39.5 million subscriptions in 4Q18 — with 3G and 4G mobile users growing to 39.2 million.
Fibre users rose 3% quarter-on-quarter to 1.9 million subscribers in 2Q19, as 4G LTE population coverage inched up to 80.1% in 2Q19 from 4Q18's 79.7%.
However, fixed broadband subscription growth was flattish, reaching 2.7 million subscribers due to the migration of Streamyx customers to Unifi.
Meanwhile, mobile subscribers grew 2% to 43.4 million subscribers in 2Q19, from 42.4 million subscribers in 4Q18. This was attributed to the 6.6% growth in postpaid subscribers compared to prepaid's 1%.
Despite its 1% growth, the prepaid segment still remains the largest mobile market share at 72%, while postpaid accounts made up the balance.
While mobile accounts have grown, MCMC noted that Malaysia still has a low fixed broadband penetration rate of 8.1% per 100 inhabitants. As a result, MCMC is aiming to raise fixed broadband rates.
"This is as a World Bank study has shown that a 10% increase in fixed broadband penetration could raise gross domestic product [GDP] growth by 1.38% in developing countries, which translates to an additional RM19 billion based on Malaysia's 2018 GDP," the note read.
It added that the implementation of the Mandatory Standard Access Pricing last year led to broadband prices falling on average by 48%, with entry-level prices for 30Mbps dropping to RM79 a month, from RM139 a month prior.
Internet advertising expenditure (adex)'s four-year compound annual growth rate (CAGR) rose by 19%. Malaysian media's internet adex rose 14% year-on-year (y-o-y) to US$359 million in 2018, thus overtaking traditional television, which declined 2% y-o-y to RM263 million, while radio contracted 3% y-o-y to US$114 million.
Over in the 5G arena, trials involving 39 use cases in 33 live sites across five states will be conducted in 4Q19, at the cost of RM115 million.
5G standards are expected to be finalised in April 2020, with the trials using 3.5GHz bandwidth and 22 millimetre wavelengths.
In addition, MCMC will also provide a report entitled "5 Key Challenges and 5G Nationwide Implementation Plan" by 4Q19.
Following a public consultation, the commission will also conduct a strategic review of the communications market in 1Q20.
While the 5G spectrum allocation has not been determined pending the result of the trials, the regulator alluded that the implementation of fair prices will facilitate the rollout of 5G networks in Malaysia.