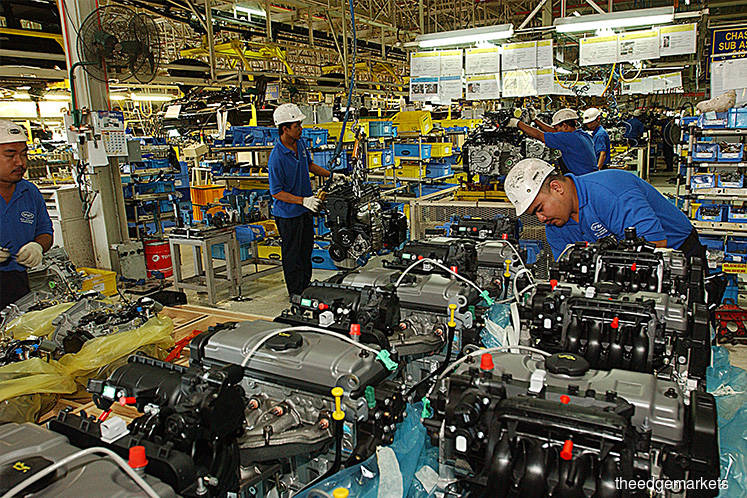 KUALA LUMPUR (Dec 20): AmInvestment Bank has downgraded the manufacturing sector to "neutral" and said it is negative on can manufacturers such as Kian Joo Can Factory Bhd (KJC) due to escalating raw material costs, higher anticipated labour costs and increased competition, which are hurting margins.
In a manufacturing sector update today, the research house said the average prices of raw materials in the cumulative nine months of 2018 such as aluminium, tin plate and paper roll escalated by 12%, 5% and 8% year-on-year respectively, resulting in lower margins for local can makers including KJC.
Apart from higher raw material costs, the group also faces intensifying competition in its corrugated carton space and looming competition for its tin and aluminium can industries, and is also expected to be impacted by higher labour costs in 2019, as the minimum wage in Malaysia will increase from RM1,000 to RM1,100 monthly starting January next year while Vietnam's minimum wage is expected to rise by 5.3% in 2019, especially as its manufacturing businesses and contract packing services are labour-intensive.
Nonetheless, despite the research house still preferring manufacturers tied to the production of household general products such as V.S. Industry Bhd, ATA IMS Bhd and Luxchem Corp Bhd, AmInvestment Bank said bright prospects for household product manufacturers were already factored in at their respective share prices.
Meanwhile, AmInvestment Bank said for chemicals manufacturing companies such as Luxchem and Samchem Holdings Bhd, the end-applications of their outputs are very diverse (general products) and their diversified, large customer base should mitigate supplier switching concerns and excessive reliance on clients' performance.
"Notably, we opine that Luxchem will benefit from its exposure to the glove sector amid stricter hygiene standards globally," said AmInvestment Bank.