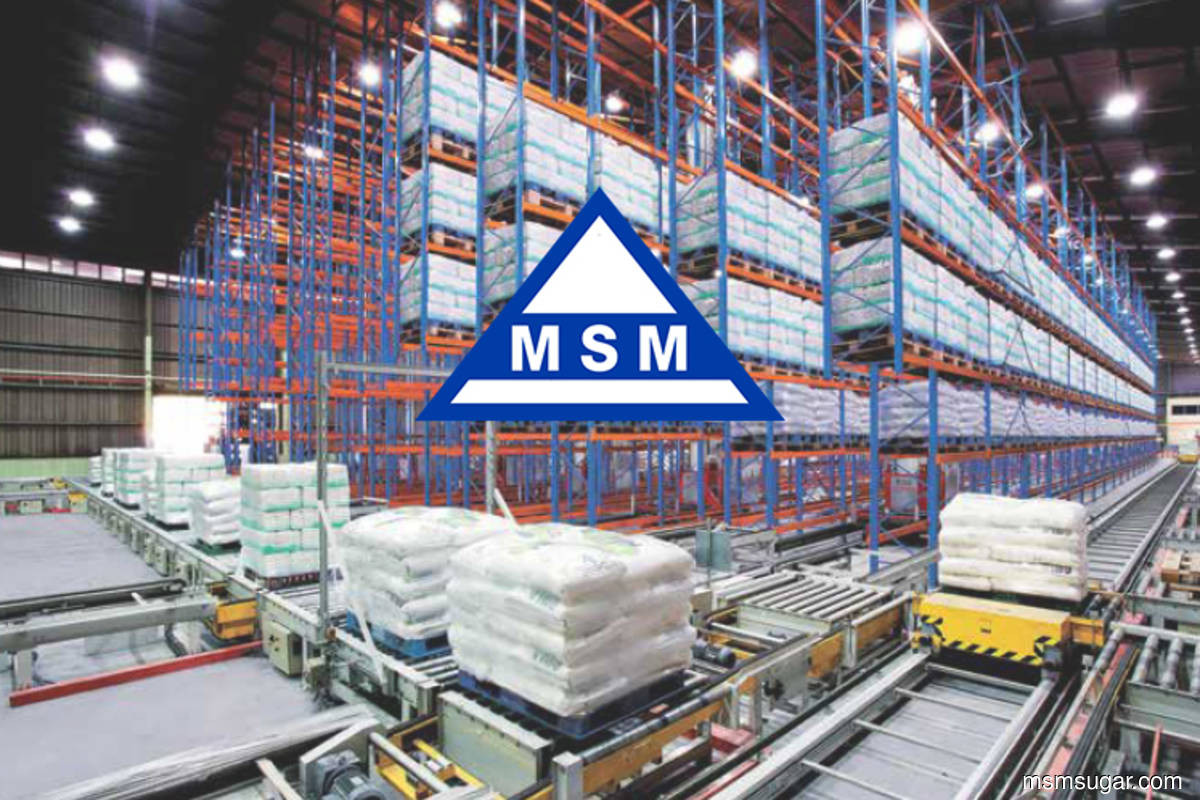 *This article has been updated to correct the second paragraph, which should refer to FY19 financial statements and not as previously stated. The error is regretted.*
KUALA LUMPUR (Sept 11): Sugar manufacturer MSM Malaysia Holdings Bhd has clarified that irregularities relating to its inventories are pertaining to an adjustment to write-off inventories amounting to RM36.6 million in MSM Sugar Refinery (Johor) Sdn Bhd.
In a bourse filing yesterday, the group said the adjustment to write-off inventories was reported in its financial statements for the financial year ended Dec 31, 2019 (FY19).
On Tuesday, it was reported that MSM's group chief executive officer (CEO) had been placed on leave of absence as he was required to explain certain irregularities relating to inventories of MSM Sugar Refinery (Johor).
MSM had in the interim appointed Fakhrunniam Othman as the officer in charge to perform functions of the MSM group CEO. Fakhrunniam is currently the group investment officer of FGV Holdings Bhd.
"The officer in charge has been tasked with conducting a comprehensive review of the production recording and reporting system of MSM Sugar Refinery (Johor) Sdn Bhd," said MSM.
"We refer to our announcement dated Sept 8, 2020 on the above matter.
The group added that further announcements shall be made in the event of material developments on the matter.
At the time of writing, shares in MSM had fallen one sen or 2% to 49 sen, bringing the market capitalisation of the group down to RM344.46 million. It saw some 195,800 shares traded.
Read also:
Sugar manufacturer MSM group CEO placed on leave of absence, to explain inventory irregularities