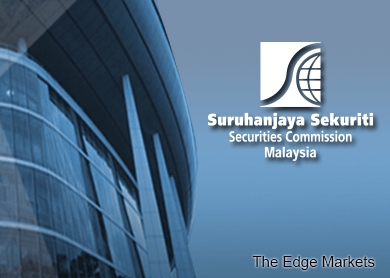 This article first appeared in The Edge Financial Daily, on September 23, 2015.
KUALA LUMPUR: Amendments to two securities laws — the Capital Markets and Services Act 2015 (CMSA) and the Securities Commission Act 2015 (SCMA) — to further enhance the regulation of the capital markets came into force on Sept 15, the Securities Commission Malaysia (SC) said in a statement yesterday.
The amendments were made to facilitate innovative fundraising structures, enhance investor protection, clarify responsibilities of issuers and advisers, as well as to expand the scope of the SC's supervisory powers.
The CMSA amendment introduced a new recognised market framework to facilitate the establishment of alternative trading platforms, including equity crowdfunding (ECF) platforms.
"Under this framework, private companies that are hosted on a registered ECF platform are provided a safe harbour from provisions in the Companies Act 1965, which prohibit private companies from offering shares to members of the public. The introduction of ECF is in line with the SC's objective to promote capital market inclusion and widen avenues for capital raising," the SC said.
To ensure stability of the capital market, the CMSA amendment also provides the SC with the power to transfer operations of Bursa Malaysia's exchange and clearing house to a statutory manager if there is a threat of systemic risk.
"This is a crisis management measure to make sure that market operations run accordingly," the SC explained during a technical briefing yesterday.
To promote a more conducive environment for the issuance and subscription of corporate bonds, the CMSA amendment has clarified the roles and responsibilities of persons in charge of preparing disclosure documents.
"Persons responsible for preparing the content of disclosure documents are accountable for ensuring the accuracy and reliability of information provided in disclosure documents," the SC said during the briefing.
It added that any document, agreement or contract which seeks to exclude this liability is void. Furthermore, there is a positive obligation imposed on those who are aware of a false or misleading statement in a disclosure document, in respect of debentures, to inform the SC.
Minority shareholder protection in relation to takeover and merger transactions is further strengthened with the CMSA amendment, in which the SC is now empowered to appoint an independent adviser, where the offeree fails to do so.
The amendments also expand the types of administrative action that can be taken by the SC for breaches of takeover and merger provisions, namely refusing to accept or consider any submission from an adviser that has breached any provision of securities laws.
"The SC will also be able to require a licensed person, registered person or capital market service provider not to act or continue to act for a person who has breached any provision of securities laws," it added.
The CMSA amendment also seeks to preserve netting provisions of market contracts and strengthen crisis management of market institutions, such as exchanges and clearing houses.
The SC explained that the SCMA amendments were amended to align securities laws with International Organisation of Securities Commissions (IOSCO) principles.
Amendments to the SCMA included extending the audit oversight board's (AOB) regulatory reach to capital market institutions (such as Bursa Malaysia and the Federation of Investment Managers Malaysia, unit trust and private retirement schemes, and reporting accountants).
The Act further provides conditions for the AOB to share information or provide assistance to relevant authorities or relevant foreign authorities, in addition to enabling them to share its audit findings directly with portfolio investment entities and scheduled funds.
The SC's examination powers have also been expanded to include persons performing outsourced functions for regulated entities, including branches and subsidiaries.