This article first appeared in The Edge Malaysia Weekly, on July 25, 2022 - July 31, 2022.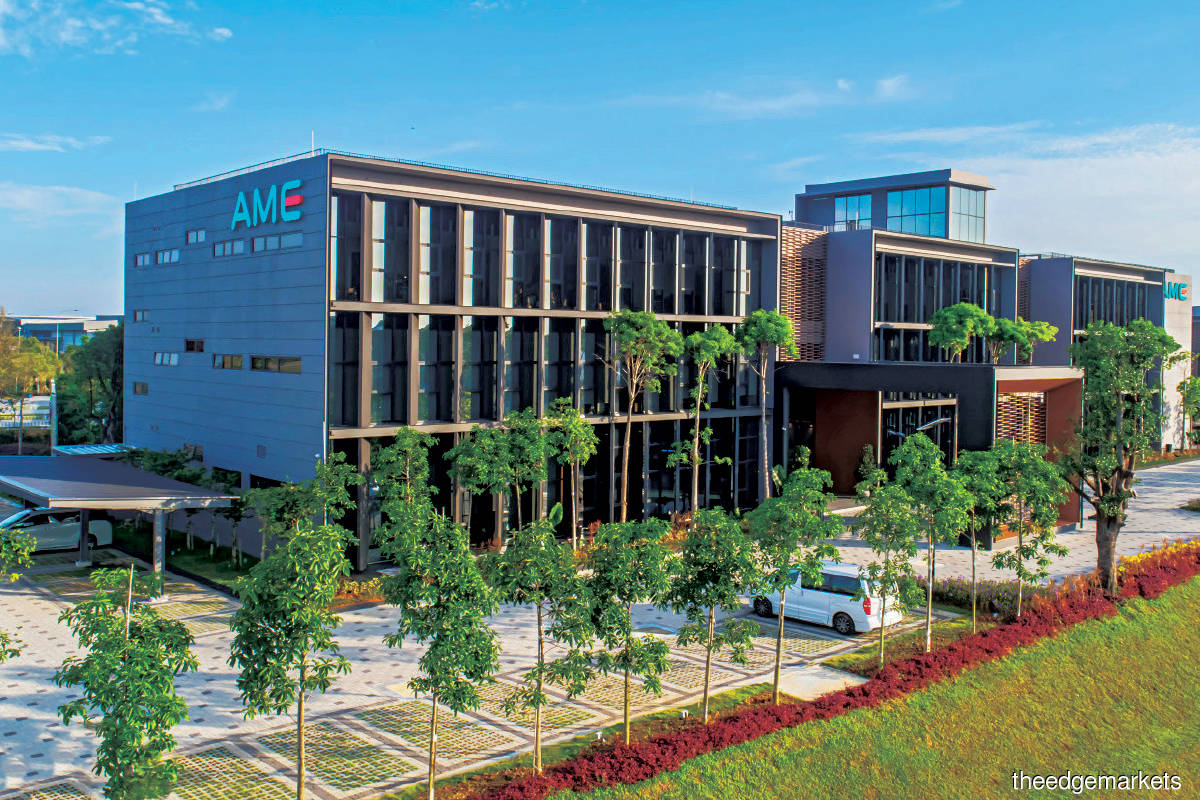 AME Real Estate Investment Trust (AME REIT) is a step closer to its listing after it inked sale and purchase agreements (SPA) for 34 industrial properties owned by its parent company AME Elite Consortium Bhd last Wednesday.
These involve the purchase of assets worth a total of RM557 million from AME. The signing of the SPAs will pave the way for the Main Market listing of AME REIT, adding to the number of REITs on Bursa Malaysia.
However, the cash portion that will be paid by AME REIT to AME looks quite small. Only RM37 million of the consideration will be settled in cash while the larger portion is to be settled through the issuance of 520 million units in AME REIT.
This is in stark contrast to the RM853.2 million cash paid by IGB Commercial REIT for the purchase of 10 commercial assets from IGB Bhd back in 2021, when the former was going for a listing. In that deal, the cash portion made up around 27% of the value of the properties.
AME REIT's cash consideration for the assets only makes up 6.6% of the value of the assets.
This raises the question of what existing shareholders of AME would get from spinning off the assets into a REIT.
Apart from just RM37 million cash received from the selling of the 34 assets to AME REIT, the shareholders will not be getting any special dividends or dividend-in-specie from the disposals, because the RM255 million proceeds expected to be raised from the exercise will be utilised for repayment of borrowings (RM105 million) and future developments and investment projects by AME (RM145.35 million).
As it stands, it remains to be seen if there is much upside to AME's stock in the short term. AME's share price has been trading within a tight band of RM1.58 and RM1.63 apiece since June 13.
And the current price of RM1.60 is 14% lower than the start of the year, signifying that investors have been selling down AME's shares.
To recap, the listing of AME REIT entails the offering of a total of 254.8 million units by AME's subsidiaries, comprising a proposed retail offering of up to about 174.8 million units, of which 156.61 million will be through a restricted offer for sale (ROFS) to the existing shareholders.
The basis of the ROFS is one ROFS unit for every five ordinary shares held in AME.
AME has already estimated that the group would be raising about RM255 million from the exercise, which means that the units of AME REIT would be priced at RM1 per unit, if the proposed offer of 254.8 million units is realised.
The fall in AME's share price could also be attributed to its financial performance for the financial year ended March 31, 2022 (FY2022).
According to Lee Chung Cheng, an ana­lyst with JF Apex Securities who covers AME, the group's RM46.3 million core net profit for FY2022 accounts for only 93% of the research firm's full-year forecast. It was down 4.3% year on year.
The weaker-than-expected result is mainly due to lower recognition of construction progress coupled with weaker margins under its construction segment, says Chung Cheng in a May 27 report. He has a "hold" call on AME with a target price of RM1.63 a share.
Nevertheless, Chung Cheng still favours AME over the longer run due to resilient demand for industrial properties, as well as the group's potential landbanking beyond Johor after the listing of its REIT.
"Also, AME will have more room to leverage as its gearing ratio will be reduced from 0.4 times to 0.2 times. In the future, the group would also be able to unlock the value of its leasing property assets by securitising those assets which fit the investment criteria of AME REIT," he says in the report.
AME also has healthy unbilled sales of industrial properties and construction order book, he adds.
In the final quarter of FY2022, AME successfully clinched RM37.6 million in new property sales, contributing to the total of RM168.4 million sales for the year. As of 4QFY2022, the group has unbilled sales of RM91.3 million. On the construction front, AME has an outstanding order book of RM399.8 million.
AME's management is optimistic about the industrial property sector's prospects. Its group managing director Kelvin Lee Chai points out that even at the height of movement control orders and international border closures, AME secured its highest-ever level of new sales for industrial properties.
"For the 12 months till March 31, 2022 (FY2022), we recorded a 20% jump in sales to RM168.4 million in FY2022, compared with RM140.3 million a year ago, through foreign and domestic direct investments (FDI and DDI).
"What's more, this momentum has continued to gain traction. As recently as last month, we managed to attract Nasdaq-listed medical device giant Insulet Corp to set up a new fit-for-purpose facility with a built-up area of approximately 400,000 sq ft," Lee Chai tells The Edge when contacted.
He adds that AME expects a sustainable surge in enquiries for its i-Parks in Senai Airport City and Indahpura, as well as the newly established i-TechValley, to be driven by the rising trend of supply chain diversification into Southeast Asia by multinational companies.
"This trend is mainly prompted by the recent activation of lockdown measures in major economies, as well as the US-China trade war.
"Reopening of international borders ... expedited our sales conversion process since our potential foreign customers can now progress from virtual enquiries to physical site visits," says Lee Chai.
According to data from the National Property Information Centre, transactions of industrial properties in the first quarter of the year jumped 25% year on year to 1,824 units, from 1,459 units in the corresponding quarter.
In terms of value, transactions of industrial properties increased by 36.2% year on year in 1Q2022 compared with 1Q2021. The jump in the value of transactions of industrial properties was the biggest among all property subsectors in 1Q2022.
This shows that demand for industrial properties was still bucking the trend in 1Q2022. In comparison, the value of transactions of commercial properties increased by only 9.1% in 1Q2022 compared with 1Q2021, while that of residential properties increased by 17% during the period.
However, weakness is beginning to show. The value of transactions of industrial properties in 1Q2022 fell 9.9% on a quarter-on-quarter basis, according to NAPIC data.
So, will the listing of AME REIT be a catalyst to AME?