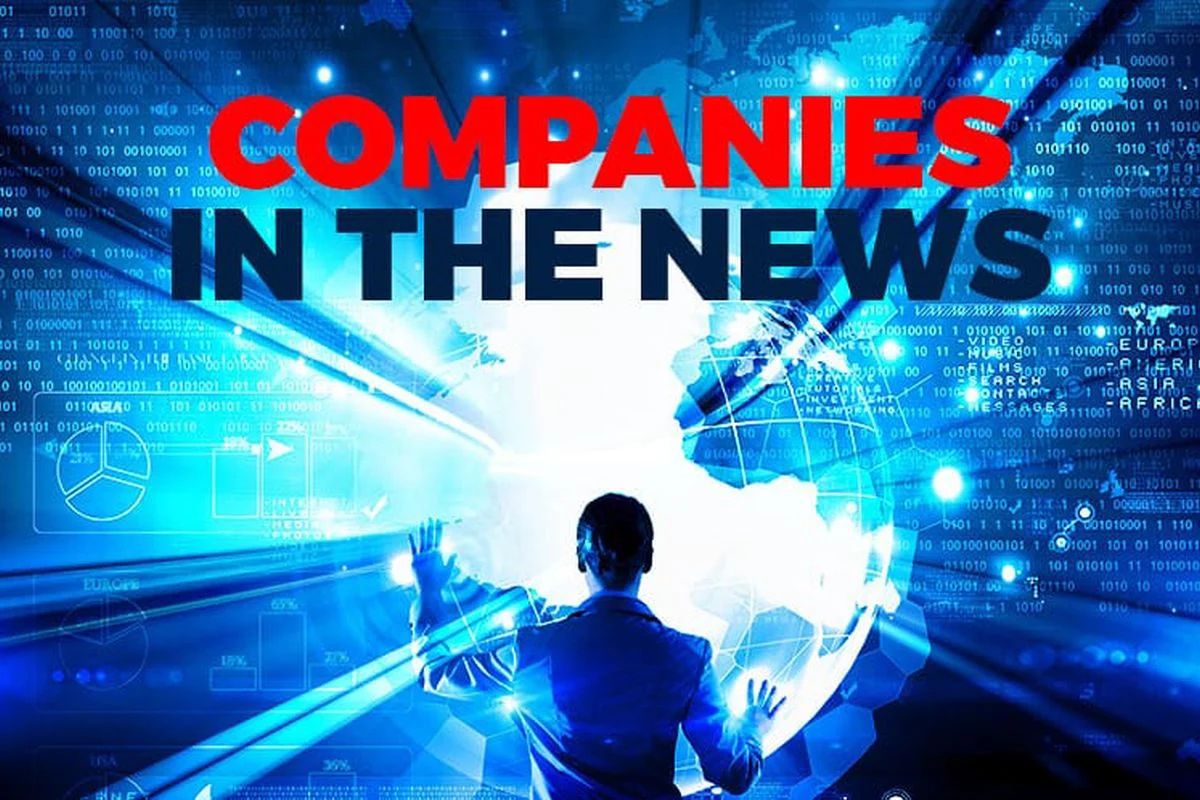 KUALA LUMPUR (Sept 23): Here is a brief recap of some corporate announcements that made news on Friday (Sept 23) involving AME Real Estate Investment Trust, Sime Darby Bhd, Sime Darby Plantation Bhd, Mulpha International Bhd, Salcon Bhd, EcoFirst Consolidated Bhd, Seremban Engineering Bhd, Konsortium Transnasional Bhd, Axis Real Estate Investment Trust, Boustead Heavy Industries Corporation Bhd, APB Resources Bhd, Khee San Bhd, Tri-Mode System (M) Bhd and Malaysian Genomics Resource Centre Bhd.
Malaysia's second richest man, Tan Sri Quek Leng Chan, has emerged as a substantial unitholder in AME Real Estate Investment Trust (REIT) after acquiring 29.1 million units in the REIT over two days. This was after AME REIT, the REIT arm of industrial property developer AME Elite Consortium Bhd, had made its debut on Bursa Malaysia on Tuesday. He did so through Hong Leong Assurance Bhd (HLA) and Hong Leong MSIG Takaful Bhd. Following the transactions, Quek currently holds a 5.6% indirect stake or 29.1 million units in AME REIT.
Sime Darby Bhd has proposed the sale of another parcel of land in Malaysian Vision Valley (MVV) as part of its move to monetise its assets in the Negeri Sembilan-based economic region. Sime Darby said its indirect wholly owned subsidiary Kumpulan Sime Darby Bhd (KSDB) has agreed to sell the 1,282-acre parcel for RM445 million. The group described the latest deal as a continuation of its ongoing strategy of monetising the plots of land in MVV, being one of the non-core assets it has identified for divestment.
Sime Darby Plantation Bhd (SDP) has continued to engage with the US Customs and Border Protection (CBP) over forced labour claims against the plantation company. Senior independent director Datuk Zaiton Mohd Hassan described the issue as a "wake-up call" for the company, and that it would look into changes in its operations. The US CBP on Dec 30, 2020 issued a withhold release order to SDP, and subsequently issued the findings on Jan 28 this year against palm oil and palm oil products by SDP and its subsidiaries and joint ventures at SDP's Malaysian operations, stating that certain palm oil products of the company were produced using convict, forced or indentured labour.
Real estate company Mulpha International Bhd has received an unconditional voluntary takeover offer from several joint offerors for the company's shares not already held by them, at RM2.30 a share. The joint offerors — Lee Ming Tee, Lee Seng Hui, Lee Seng Huang, Klang Enterprise Sdn Bhd, Sagittarius Management Sdn Bhd (SMSB), Mount Glory Investments Ltd, Magic Unicorn Ltd, Mountbatten Corp and Nautical Investments Ltd — intend to acquire the remaining 155.53 million shares or 49.98% of Mulpha's total issued shares. Based on back-of-the-envelope calculations, the offer price of RM2.30 a share values the offer at RM357.71 million.
Salcon Bhd announced that its wholly owned subsidiary Salcon Engineering Bhd has been awarded Package 3 for the design and construction of a residual conveyance and disposal system for the Langat 2 water treatment plant by Pengurusan Aset Air Bhd (PAAB). The scope of the project includes the design and construction of a pipe conveyor of approximately 2,000m long from the water treatment plant to the residual storage shelter near Bukit Enggang Balancing Reservoir. The project forms part of the proposed development of Langat 2 water treatment plant and water reticulation system in Selangor and Kuala Lumpur. The project is valued at RM209.95 million and will commence on Oct 4 upon possession of the site.
Property developer EcoFirst Consolidated Bhd has proposed to acquire the remaining 49% stake in a subsidiary that owns 4.18 acres of land in Sungai Besi for RM78.4 million. The stake in the firm, BCM Holdings Sdn Bhd, is held by Tan You Tiong, who is also a major shareholder of EcoFirst with a 14% equity interest. EcoFirst said approval has been obtained from the Kuala Lumpur City Hall for the change of zoning from industrial to commercial for the land located in the Chan Sow Lin industrial estate. BCM plans to develop 1,700 units of serviced apartments situated over a podium of retail lots on the land, with the project having a gross development value of about RM1 billion and a gross development cost of RM620 million.
Seremban Engineering Bhd has bagged subcontract work worth RM72 million from MIE Industrial Sdn Bhd to supply, fabricate, and install steel structures for a factory project in Seremban. The contract is for the construction of structural steel works for the SDIEM Complex 2 Factory Project (Zone A). The SDIEM Complex 2 refers to the Samsung SDI Energy Malaysia Sdn Bhd's factory complex, which is currently being expanded for the manufacturing of battery cells for electric vehicles.
Konsortium Transnasional Bhd (KTB) has bagged a RM41.01 million contract for earthworks and building, internal and major infrastructure works for a Perumahan Rakyat 1Malaysia (PR1MA) Pahang mixed development in Lipis, Pahang. KTB's wholly owned subsidiary Transnational Builder Sdn Bhd received a Letter of Award from Living Stones Development Sdn Bhd for a two-year contract to work on the project, which comprises 162 single-storey semi-detached houses, 103 single-storey terrace houses, and 11 two-storey shophouses on 34 acres of government land.
Axis Real Estate Investment Trust (REIT) is acquiring an industrial facility located in Kapar, Klang for RM41 million cash. Axis REIT's trustee RHB Trustees Bhd has entered into a sale and purchase agreement with Jemaramas Jaya Sdn Bhd for the proposed acquisition. The industrial premises comprise two warehouses and a three-storey annexed office building, all on a 268,581 sq ft freehold land. Axis REIT noted that the acquisition would enable it to strengthen its portfolio of industrial properties and is expected to benefit the company in the long term.
Boustead Heavy Industries Corporation Bhd (BHIC) is selling a piece of land in Kota Kinabalu, Sabah for RM18.8 million in cash to strengthen its liquidity and cash flow position. It is selling the 9.78-acre plot to Jantoco Realty Sdn Bhd (JRSB) — a wholly owned subsidiary of Harrisons Holdings (Malaysia) Bhd that is principally engaged in property investment and management. BHIC unit, Boustead Penang Shipyard Sdn Bhd, has inked a conditional sale and purchase agreement with JRSB for the disposal, which will raise net cash proceeds of RM16.7 million for BHIC, which it will use as working capital. The group added that the disposal provides an opportunity to monetise its non-core investment which is undeveloped as part of BHIC Group's disposal initiative in its Restructuring and Rationalisation Strategy.
APB Resources Bhd has bagged a purchase orders contract worth RM11.8 million that entails mechanical engineering, and procurement and construction of pressure vessels and heat exchangers. APB said its wholly owned subsidiary Amalgamated Metal Corporation (M) Sdn Bhd has received and accepted the orders from Desmet Ballestra (M) Sdn Bhd. The work and services to be performed under the contract are within the business scope of the fabrication division of the group and the risks are the normal operational risks associated with the said business.
Practice Note 17 (PN17) company Khee San Bhd obtained leave from the High Court on Friday to proceed with a scheme of arrangement with its creditors. The candy manufacturer said the court ordered the company to convene a meeting with the creditors to consider approving, with or without any alteration or modification, a scheme of arrangement and compromise. The court also granted Khee San a restraining order on proceedings against the company, its subsidiaries or their assets for a period of three months.
Tri-Mode System (M) Bhd announced that it has obtained a freight forwarding agent licence from the Royal Malaysian Customs Department (RMCD) on Sept 1 via the International Integrated Logistics Services (IILS) status. The integrated logistics service provider said the IILS status enables the group to have 100% equity ownership in the freight forwarding agent licence, which in turn allows it to complete the integrated and seamless logistics services along the value chain as a single entity on a regional and global scale. Tri-Mode group managing director Datuk Hew Han Seng said that receiving the freight forwarding agent licence and AEO certification marks a new milestone for the group towards providing international quality standards of logistics services in Malaysia.
Malaysian Genomics Resource Centre Bhd (MGRC) has inked a series of collaborations to grow its customer base in Thailand, as well as explore opportunities for research and development of new products and services. The genomics and biopharmaceutical specialist said it had signed a supply and collaboration agreement with Acquest Healthcare Stem Cell Research and Development Co Ltd to produce CAR T-cells for supply to Acquest's customers. It said Acquest is a provider of various cell therapies to hospitals, specialist doctors and patients in Thailand, operating a state-of-the-art clinical laboratory, and is also the largest privately-owned specialty human cell culturing facility in the country.
Kamarul Azhar Mohamad Azmi