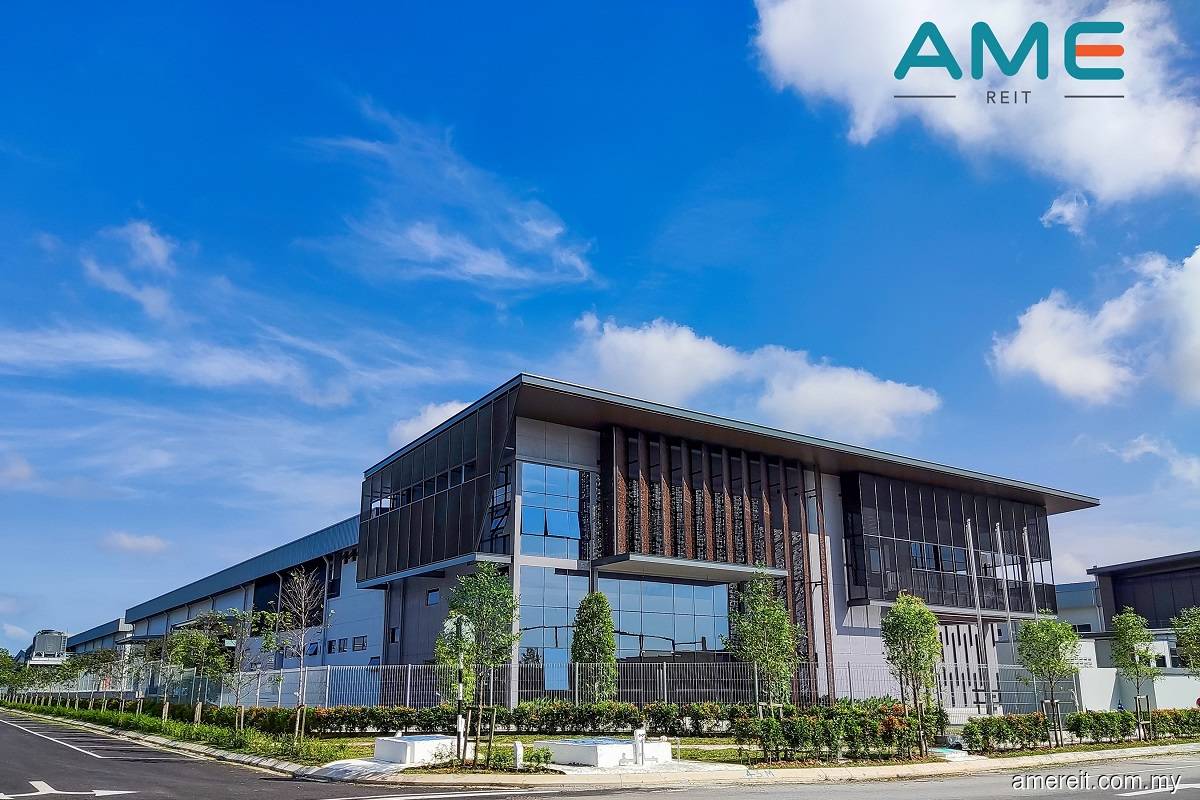 KUALA LUMPUR (Dec 5): AME Real Estate Investment Trust (REIT) has proposed to acquire three industrial properties in Iskandar Malaysia for RM69.3 million.
The acquisitions, the Islamic REIT's first after its listing in September, would boost its total asset value by 12.8% to RM644.1 million, the group said in a statement.
AME REIT said the freehold properties are located in the same vicinity as its existing portfolio properties in the Iskandar Malaysia region in Johor, and benefit from easy access to major highways including Tuas Second Link and North-South Expressway, as well as Senai Airport.
"Upon completion of the proposed acquisitions, AME REIT retains a premium portfolio of 37 properties containing freehold industrial properties and worker dormitories with steady tenancies," said Chan Wai Leo, chief executive officer of I REIT Managers Sdn Bhd, the management company of AME REIT.
RHB Trustees Bhd on behalf of AME REIT has entered into agreements with subsidiaries of AME REIT's sponsor, AME Elite Consortium Bhd, for the purchases of the three properties.
The properties consist of two industrial properties in i-Park @ Indahpura in Kulai and an industrial property in i-Park @ Senai Airport City in Senai, with a combined agreed lettable area of more than 256,000 sq ft. This would increase AME REIT's agreed lettable area by 15.9% to 1.9 million sq ft from 1.6 million sq ft at present.
All three properties have existing lease arrangements for tenure of 10 years with an option to renew for a further three to five years, said AME REIT.
Assuming the acquisitions are fully financed via Islamic financing facilities, AME REIT's gearing ratio is estimated to increase from 0.06 times as of Sept 30 to 0.16 times. AME REIT is permitted to increase its gearing to 0.5 times of total asset value for future acquisitions.