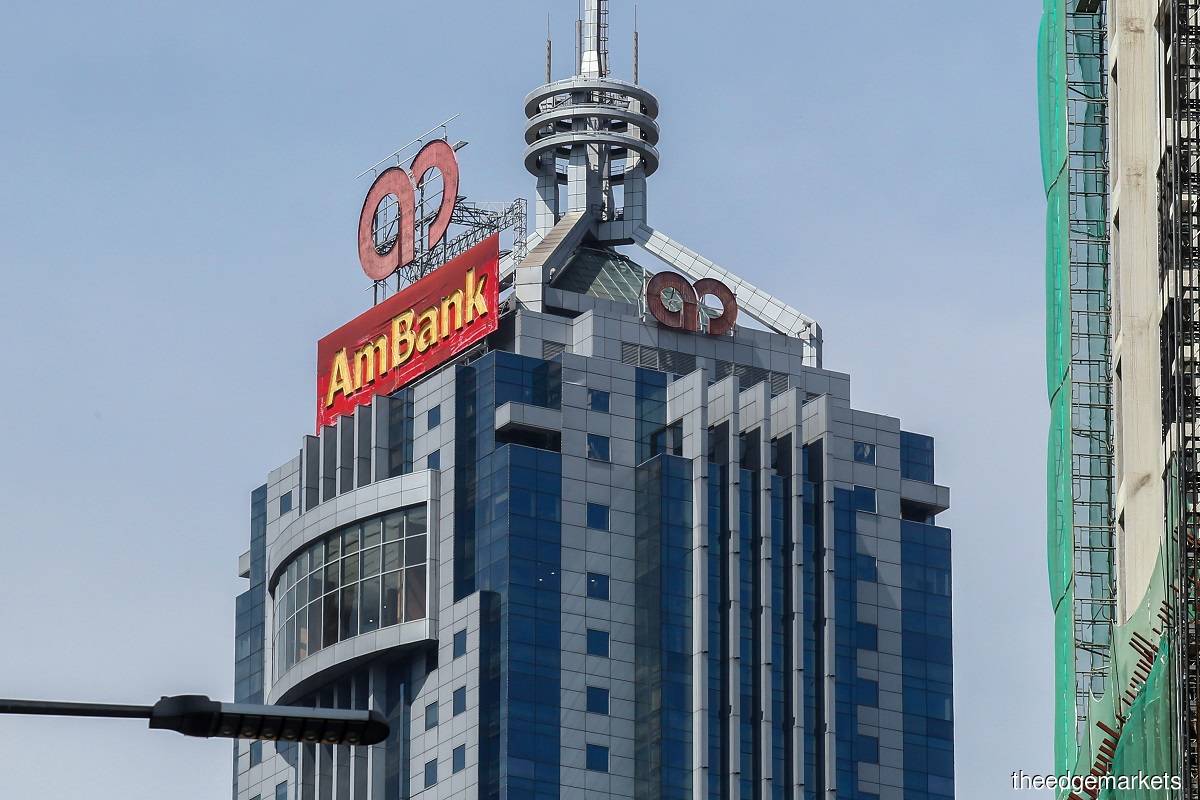 KUALA LUMPUR (March 2): AMMB Holdings Bhd (AmBank) was only given "a few days" to negotiate the recently announced RM2.83 billion settlement to the Malaysian government for its involvement in the 1Malaysia Development Bhd (1MDB) fiasco, the banking group said in an analyst briefing yesterday.
The short negotiation period came as a surprise, given such a sizeable settlement, which is equivalent to just below 30% of AmBank's market capitalisation of RM9.52 billion.
Prior to the briefing, some questioned why AmBank did not warn that there was a risk of a material development that could conclude with such a settlement, which was announced last Friday evening.
One analyst who declined to be named quipped that the explanation made sense in a way, because if the negotiation happened much earlier but was not disclosed, then action would have been taken by regulators against AmBank.
On a lighter note, AmBank has guided that this global settlement involves the Malaysian government and all its agencies, which means it will likely be the last time the banking group is impacted by the 1MDB issue.
The Edge weekly in its latest March 1-7 publication reported that the settlement related to AmBank's handling of the RM5 billion bond issued by 1MDB — then Terengganu Investment Authority — in May 2009, which allowed fugitive Low Taek Jho, or Jho Low, to make RM600 million by flipping the bonds at the expense of the issuer.
The settlement, about five times the profit from the flip, was arrived at after months of tough negotiations, the weekly reported, quoting sources.
AmBank did not elaborate on the timeline for the staggered payment to be completed. The RM2.83 billion hit amounted to 94 sen per share, which will push the group into the red in its financial year 2021 (FY21), according to analyst reports. The group last sank into the red in FY07, when it booked a net loss of RM212.43 million on a revenue of RM6.1 billion.
Following the bombshell, Reuters quoted Australia and New Zealand Banking Group (ANZ) yesterday as saying it would take a A$212 million (US$163.41 million) haircut in the carrying value of its stake in AmBank to AS$850 million. ANZ holds a 23.78% stake in AmBank, according to the latter's annual report.
The move made sense from ANZ's perspective, said one analyst. It was no secret ANZ has been trying to look for a buyer for the stake as a review of its international venture, and the latest development might make things slightly more difficult, the analyst added.
Meanwhile, with the settlement, some in the investment fraternity have again raised the prospects of a possible merger involving AmBank that was previously rumoured to have been held back due to the 1MDB risks, which were deemed not quantifiable at the time.
AmBank was a party to a proposed merger with RHB Bank Bhd in 2017, but it was called off after both parties were unable to reach an agreement on mutually acceptable terms and conditions for the exercise.
However, some analysts have pushed back against the idea, saying AmBank is not operationally in urgent need of a new partner. The group has been making between RM1.1 billion and RM1.5 billion in annual net profit over last few years. In FY20, its net profit stood at RM1.34 billion or 44.6 sen per share, against its revenue of RM9.32 billion.
There is also the question of appetite among banks in the current economic climate. Further, there are new ways of growth, such as digital banking, they added.
Among 10 analysts reporting on AmBank between Feb 28 and March 1, the group had three buy calls (two of which were unchanged prior to the analyst briefing), three hold calls and four sell calls, with target prices ranging between RM2.50 and RM4, with an average of RM3.21.
Shares of AmBank, which closed at RM3.16 last Friday, have been suspended from trading until 5pm today, on the group's request, pending an announcement.
Read also:
AmBank's RM2.83 bil settlement related to role in 1MDB's 2009 RM5 bil bond issue