This article first appeared in The Edge Malaysia Weekly, on March 1, 2021 - March 07, 2021.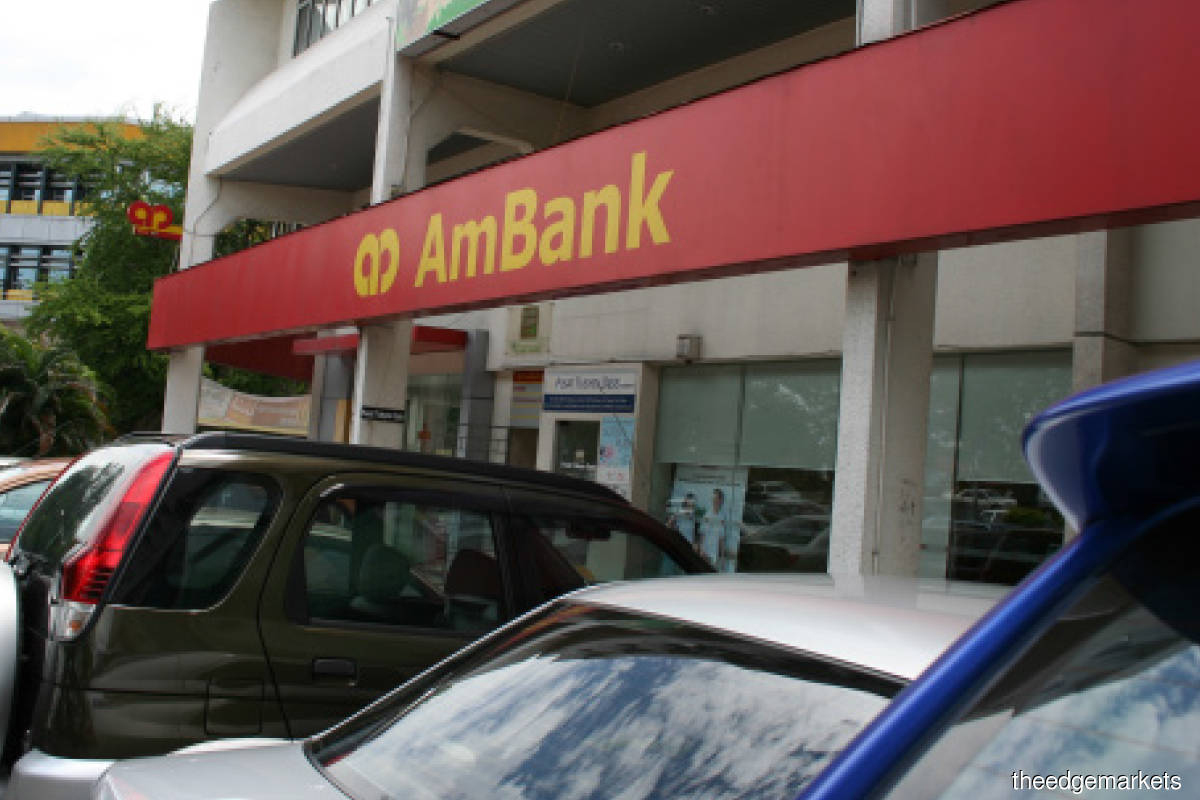 LAST Friday, the Ministry of Finance (MoF) announced that AMMB Holdings Bhd has agreed to pay RM2.83 billion to the Malaysian government as a global settlement on all outstanding claims and actions in relation to the AmBank Group's involvement in the 1Malaysia Development Bhd (1MDB) scandal.
According to sources, the settlement is related to the banking group's handling of the RM5.0 billion bond issue by 1MDB in May 2009.
The 30-year government-guaranteed bonds, which pay an interest rate of 5.75%, were 1MDB's first debt and almost all were stolen by Low Taek Jho (better known as Jho Low) and collaborators, including via a purported joint venture with PetroSaudi International Ltd and a quick flip of the bonds. (See The Edge Malaysia, Issue 1271, June 17 to 23, 2019: "Two Malaysians, besides Jho Low, benefited from 1MDB bond flip".)
The police, Bank Negara Malaysia and Securities Commission Malaysia (SC) have been investigating the issuance of the bonds, including how AmBank and some of its senior staff had "facilitated" the flipping of the bonds to enable Low and his cohorts to make a profit of around RM600 million at the expense of 1MDB.
Sources say the MoF task force entrusted with seeking the recovery of money that belonged to 1MDB had been pressing for AmBank to pay the whole sum of RM5.0 billion plus interest. But after months of tough negotiations, it was agreed that the bank would pay a penalty of around five times the profit made from the flipping of the bonds.
The bond issue was arranged by AmBank and approved by Terengganu Investment Authority (TIA) chief executive Datuk Shahrol Halmi despite objections from the sole shareholder of TIA at the time, which was the Terengganu government.
Instead of selling the bonds directly to institutional investors at their full value, AmBank sold them at a 12% discount to parties related to Low, meaning they only paid RM88 against the RM100 face value. AmBank on the same day helped Low flip the bonds by selling them to pension funds and insurance firms in Malaysia at between RM100 and RM105. The funds were drawn to the attractive 5.75% interest that 1MDB would pay.
AmBank on May 29, 2009, sold RM3.8 billion of the bonds to Thai brokerage firm Country Group Securities Pcl, which bought them for Low. AmBank took RM500 million for itself while the remaining RM700 million was placed out to Aktis Capital Singapore Pte Ltd, which was also representing Low.
After the immediate flip, Country Group, on the same day, instructed AmBank to send US$113.42 million to Acme Time Pte Ltd's account in RBS Coutts Singapore. Another sum of US$12.55 million was sent to Acme Time on July 13, 2009.
US and Singapore investigators have determined that Acme Time's account in RBS Coutts Singapore was controlled by Low and his associate Eric Tan Kim Loong. Malaysian prosecutors have filed anti-money laundering charges against the two men in absentia for receiving the money that originated from 1MDB in their Acme Time account.
Low used money from Acme Time to also pay various people.
According to a Public Accounts Committee (PAC) report released in April 2016, Shahrol said the issuance had to proceed because TIA had signed an agreement with AmBank (M) Bhd on a bought-deal basis.
The PAC report, however, presented a timeline on the chain of events to show that it could have been stopped. It said that the final subscription agreement with AmBank was signed on May 25, 2009, but that three days earlier, TIA through a May 22 resolution had decided that it should not proceed.
PAC said the state government had also written to AmBank, telling the bank not to proceed. It also said that investigations by the Auditor-General revealed that, at a 1MDB board meeting on Oct 10, 2009, Shahrol had said that the bonds were "hurried at the request of the special advisers of TIA".
The two advisers then were Low and Abdul Aziz Mohd Akhir.
According to PAC, although the Terengganu government had earlier agreed to the bond issue, it changed its mind because of concerns over the corporate governance structure of the company that it felt was not in its interest.
As a result of the dispute, the Minister of Finance Inc took over TIA from the state government on July 31, 2009, and renamed it ­1Malaysia Development Bhd (1MDB), with Shahrol staying on as CEO.
On Sept 28, 2009, 1MDB used a large part of the net proceeds of RM4.385 billion from the bonds to invest an initial US$1.0 billion (RM3.3 billion at the exchange rate at the time) in a joint venture with PetroSaudi International, which has since been proved to be fraudulent, with US$700 million going to a company owned by Low called Good Star Ltd.
Because of the steep 12% discount, 1MDB received only RM4.385 billion from the sale of the RM5.0 billion bonds. As the bonds pay a high interest of 5.75%, despite the government guarantee, the final total cost to 1MDB by the time the bonds are retired in 2039 will be a staggering RM13.625 billion, PAC said.
As such, investigators and the MoF task force have been very determined to penalise those they believe had conspired to defraud 1MDB via the bond issuance.
In 2016, Bank Negara imposed a penalty of an undisclosed amount on AmBank but sources said that was for failing to report suspicious transactions in accounts held at the bank by then prime minister, Datuk Seri Najib Razak.
In its statement last Friday, MoF said that as part of the terms of the global settlement, the SC will require AmInvestment Bank Bhd to take corrective measures, including putting in place systems and processes to strengthen its due diligence framework for submission of corporate proposals.
"This latest settlement is beneficial for the Malaysian people. Resolving this through the court system would have cost a lot of time, money and resources.
"With this settlement, the payment of the monies will be expedited, instead of being held up by lengthy court battles, and can be utilised to fulfil 1MDB's outstanding obligations," said Finance Minister Tengku Datuk Seri Zafrul Abdul Aziz in the statement.
The settlement amount, according to the statement, is on top of the RM53.7 million penalty already imposed by Bank Negara and paid by AmBank Group.
"The AmBank Group has taken comprehensive measures to address the lapses associated with these transactions. These include measures under a remediation programme that Bank Negara required the AmBank Group to implement, led by the new board and senior management team currently in place. With these measures, the AmBank Group is well placed to continue safeguarding depositors' funds and shareholders' interests, and its future growth," the statement added.
Nevertheless, MoF insisted that the global settlement will not affect or compromise Malaysia's claims against individuals like alleged master conspirator Low, former 1MDB legal counsel Jasmine Loo Ai Swan and other parties related thereto and who are still being pursued in relation to the 1MDB scandal.
"These settlements will not absolve other entities and individuals of their alleged wrongful involvement in 1MDB, and they will continue to be pursued through the criminal justice system," it said. It thanked the Attorney General's Chambers, SC, Bank Negara, the Royal Malaysian Police Force, the National Anti-Financial Crime Centre, the Malaysian Anti-Corruption Commission and the National Centre for Governance, Integrity and Anti-Corruption for their efforts in achieving this settlement.
Meanwhile, AMMB said in a statement that it has since strengthened and enhanced its processes to meet the current stringent regulatory standards.
"To this end, the AMMB Group has decided to resolve these historical matters to allow the group to focus fully on its business. In this respect, the AMMB Group has to date reached an agreement with MOF for a sum of RM2.83 billion to be paid towards the full and final settlement in relation to all these historical matters," it said.
It added that the settlement will have a material impact on the group's financial year ending March 31, 2021, with a RM2.83 billion provision reflected in its 4QFY2021 results.
"Consequently, we will not be proposing any final dividends for the year ending 31 March, 2021," it said.
Read also:
AmBank's RM2.83b settlement to govt on 1MDB matters negotiated in just 'a few days', bank tells analysts
1MDB Update: Two Malaysians, apart from Jho Low, profited from the 2009 1MDB bond flip