This article first appeared in The Edge Financial Daily, on August 1, 2018.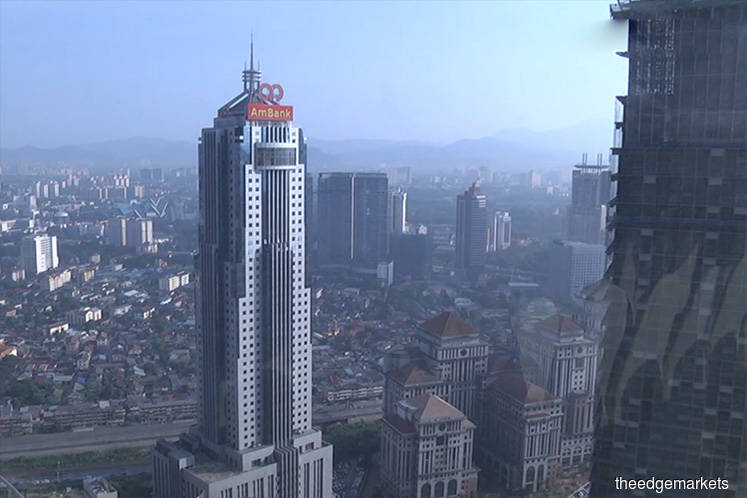 KUALA LUMPUR: AMMB Holdings Bhd (AmBank) expects its earnings to rise in the current financial year thanks to cost reduction measures and greater focus on the retail and business banking segment.
The group is confident of posting higher profits "by virtue that we have been managing our costs very well", said group chief executive officer Datuk Sulaiman Mohd Tahir.
"We did a mutual separation scheme (MSS), a cost restructuring, and we changed the composition of our strategy to concentrate more on the retail and business banking segment," he told reporters after the group's annual general meeting.
Sulaiman said AmBank will continue its tight cost management through its Business Efficiency Target 300 (BET300) programme, which aims to generate RM300 million worth of savings for three years.
He said the group had achieved RM140 million worth of savings under the initiative, including RM60 million of payroll savings after the group completed the MSS, and RM60 million from other cost efficiencies as a result of focusing more on retail and business banking.
For the financial year ended March 31, 2018 (FY18), AmBank's net profit fell 14.5% to RM1.13 billion from RM1.32 billion a year earlier. Revenue, however, rose 3.5% to RM8.58 billion from RM8.29 billion.
The group attributed the lower profit to higher operating expenses, and a one-off cost of RM146 million for the MSS exercise.
Sulaiman said AmBank is also targeting to achieve a minimum return on equity of 8.5%, compared with 7% in FY18, mainly on the back of better profitability and on-target loan growth.
He said the growth in loans, mainly from the business banking and retail segment, has also lifted the margin thus generating better returns for the group.
AmBank recorded a 5.9% loan growth in FY18, outperforming the industry's average growth of 4.3%. The group has introduced a loan growth target of 6% for FY19 as well.
"Based on the pipeline, we see a strong growth from small and medium enterprises and business banking, so we would like to maintain our loan growth forecast for this year," said Sulaiman.
Sulaiman also said AmBank will team up with a telecommunication company to launch a cashless mobile payment using quick response (QR) codes next month.
The new service will allow customers to perform transactions seamlessly, without using cards. It will leverage on the group's existing 50,000-merchant base in the country.
Sulaiman declined to reveal the telco that the bank will be partnering with for this service, for which it will allocate RM120 million to RM160 million in FY19.
"Fifty per cent of the capex (capital expenditure) will be used for technology-related investment such as digital banking and related systems," the group's chief financial officer Jamie Ling said.
AmBank's share price fell four sen or 0.99% to RM4.02 yesterday, with a market capitalisation of RM12.12 billion.