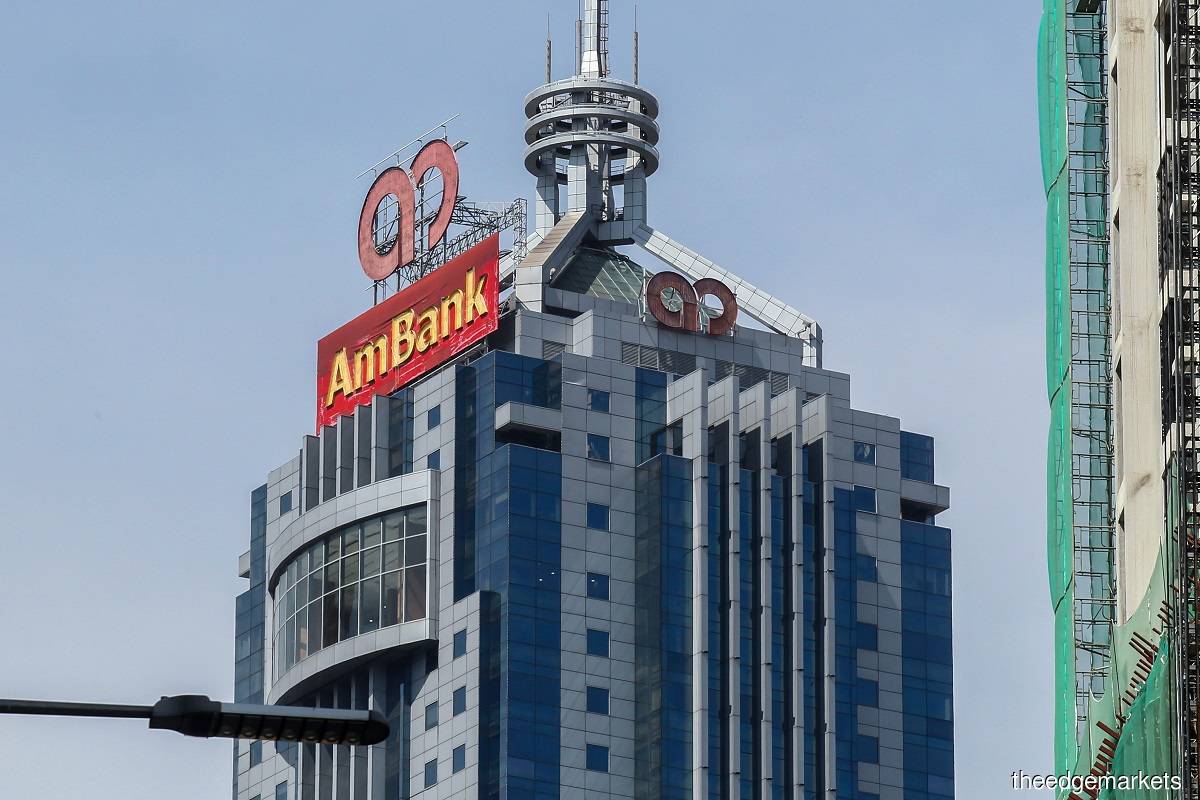 KUALA LUMPUR (Sept 24): AMMB Holdings Bhd (AmBank) has continued its share buy-back exercise after a three-month hiatus since June 2021.
The banking group spent RM3.53 million to acquire 1.1 million shares in four transactions between Sept 17 and Sept 22, 2021, its filing showed.
The shares were acquired between RM3.17 and RM3.22 per share, which comes up to an average of RM3.211 per share. The purchases came as the group's share price came off its seven-month high of RM3.35 on Sept 8.
The counter traded down one sen or 0.31% to RM3.17 at the time of writing, giving it a market capitalisation of RM10.51 billion.
With the latest buy-backs, AMMB now holds 1.27 million treasury shares representing 0.04% of its total issued share base.
In June, the bank bought 2.12 million shares between June 17 and June 28 at prices between RM2.92 and RM3.04 per share, upping its treasury shares to 3.31 million or 0.24% at the time.
AmBank beat consensus expectations for its first quarter ended June 30, 2021 with a net profit of RM386.6 million or 11.86 sen per share, on revenue of RM2.1 billion.