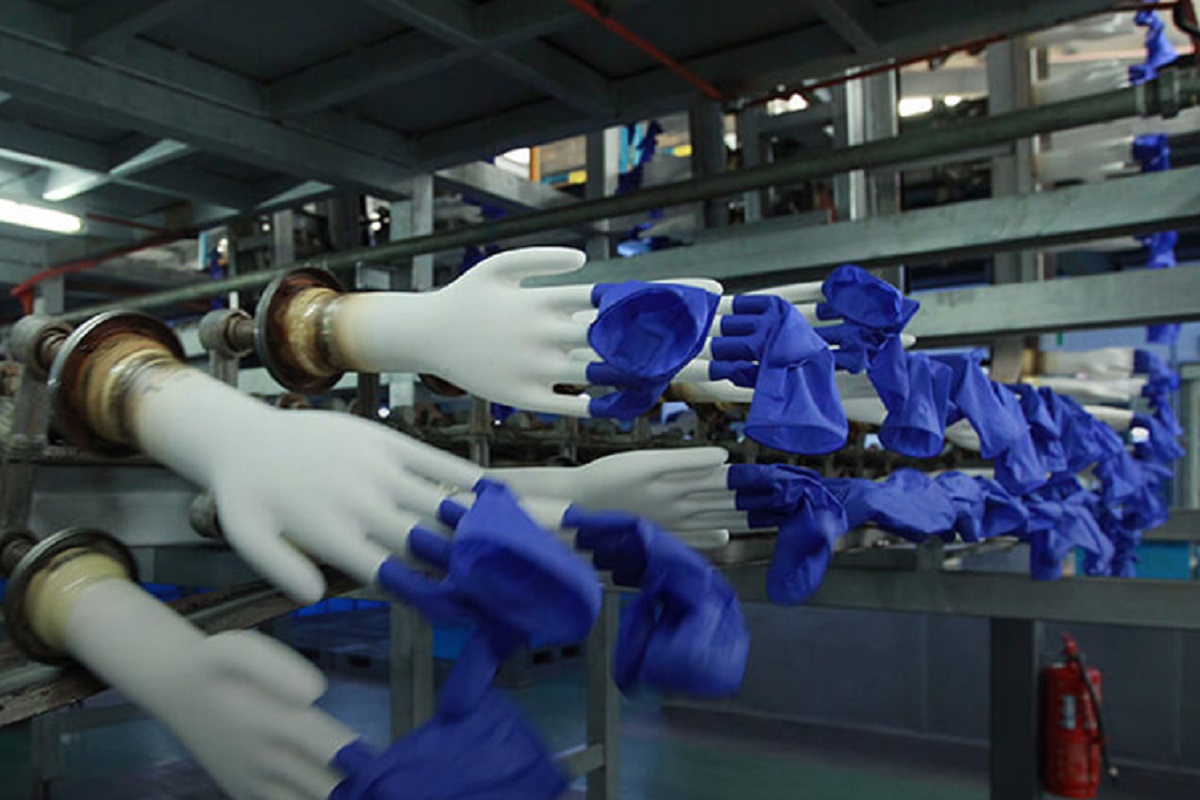 KUALA LUMPUR (Jan 13): While AmInvestment Bank Research believes the fundamentals of glove makers will remain steady for the next few years, it pointed out that they offer "limited upside at their current share prices".
"Hence, we advise investors to accumulate at lower levels," said AmInvestment research analyst Thong Pak Leng in a report today, maintaining his neutral view on the sector as he believes the valuations for glove companies under his coverage (Top Glove Corp Bhd, Kossan Rubber Industries Bhd and Hartalega Holdings Bhd) are already fully reflected in the companies' earnings outlook.
Thong also cut the target price-to-earnings ratio (PER) by 10% across the board to take into account "the risk of a down cycle" in the glove sector as a result of successful rollouts of Covid-19 vaccines.
Additionally, he expects the average selling prices (ASP) for gloves to begin to ease after the first half of 2021 (1H21) following the strong increase over the past nine months.
"Although we hold the view that demand for gloves will remain stable post-Covid-19, we expect ASP to decline as there is no longer a rush for gloves compared to what happened at the beginning of the pandemic. Nonetheless, we expect ASP will stabilise at a higher level than the pre-pandemic level due to the broader usage of gloves. Moreover, capacity expansion from glove companies will be able to cope with the future demand," he said. 
"In developing countries, the usage of gloves is increasing with a wider adoption of gloves usage from non-medical industries such as F&B, services, retail and etc," he added. 
Beyond the pandemic, he also anticipates a structural change in the way gloves are used, forming a new normal where glove usage per capita will rise as hygiene measures become stricter.
"This is expected to apply not only in the healthcare sector but also across different industries like F&B. The glove consumption per capita in emerging markets such as India and China is still low at around 2–6 gloves as opposed to about 100–280 gloves for developed countries," he said. 
Thong pointed out that glove companies will continue their expansion plan by adding about 120 billion (+55%) pieces per annum by the end of 2022 in order to cope with future demands.
"For Malaysian companies, Top Glove and Supermax [Corp Bhd] will see the biggest expansion as they add 30 billion and 22 billion pieces respectively, followed by Hartalega (12 billion) and Kossan (10 billion)," he added.
In the report, Thong also noted the rising raw material prices.
"Rubber prices have been increasing over the past 12 months as protective glove demand surges due to Covid-19. At the same time, the price of butadiene, which is the key ingredient to produce nitrile, has also been on the rising trend over the past six months. Nonetheless, we believe glove makers will be able to pass on the price increase to buyers, thus keeping their margins safe," he said. 
AmBank Research's target prices and profit forecasts
AmBank Research maintained its "hold" call on Top Glove with a fair value (FV) of RM6.50 per share based on CY22 earnings per share (EPS) over a PER of 23 times. It forecasts Top Glove's net profit at RM2.9 billion, RM2.7 billion and RM1.5 billion for FY21–23F respectively. Its ASP assumptions for FY21–23 are US$82/1,000 pieces, US$30/1,000 pieces and US$25/1,000 pieces respectively. 
The research house maintained its "hold" call on Hartalega with a FV of RM12.25 per share based on its five-year average PER of 35 times over CY22 EPS. It expects Hartalega to register net earnings of RM2.1 billion, RM1.3 billion and RM1.1 billion for FY21-FY23 respectively. Its ASP assumptions for FY21–FY23 are US$40/1,000 pieces, US$33/1,000 pieces and US$32/1,000 pieces.
It also maintained its "hold" call on Kossan with a FV of RM4.80 per share based on its five-year average PER of 24 times over FY22 EPS. It is forecasting net earnings of RM903.8 million, RM1.4 billion and RM511.3 million for FY20–FY22 respectively based on ASP assumptions of US$31/1,000 pieces, US$40/1,000 pieces and US$29/1,000 pieces.