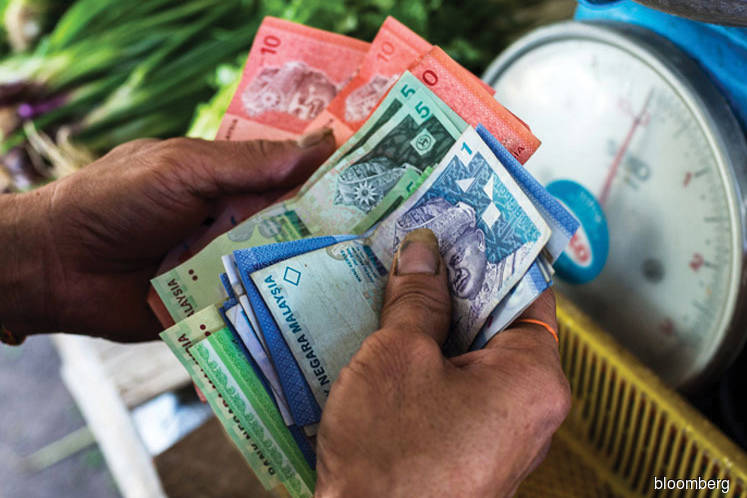 KUALA LUMPUR (May 10): AmBank Group Research said pending such clarity, it expects some selling pressure to take place on the Malaysian Ringgit (MYR), FBM KLCI and bond yields.
In a strategy note today, AmBank group chief economist and head of research Dr Anthony Dass said apart from domestic noises, external noises such as trade war, rate hike expectations by the U.S., and the ability of the European Central Bank to end quantitative easing (QE) by end 2018, will also play up and cause volatility, in particular on the US Fed rate hike's aggressiveness.
"Thus we believe the risk premium in the near term for MYR, FBM KLCI and yields could rise to between 0.5 to 1.5 standard deviation.
"While expecting selling pressure in the near term, we feel the strong domestic macro fundamentals, good earnings visibility of corporates and positive global outlook will keep economic momentum on a positive track.
"Besides, we foresee the new government to address some clarities much sooner than expected, given the strong track record of the 7th Prime Minister who was in power for slightly more than two decades," he said.
Dass said he was maintaining his 2018 gross domestic product (GDP) growth of 5.5%, supported by domestic demand and exports, on the back of a strong global GDP.
He said exports is envisaged to grow around 9.0%, while inflation is expected to hover around 2.5%-2.8% for 2018.
"Though our base case for overnight policy rate is only one rate hike in 2018, we still reiterate our 45% chance for another rate hike in 2H2018," he said. 
As for the FBM KLCI, Dass said his 1,900 index target for 2018 based on an EPS growth of 6.8% and PER of 18x, remains unchanged.
"Looking at MYR against the US Dollar, our base case remains around 3.90, with a high of 3.94 and a low of 3.87 end 2018. Meanwhile, the 10-year Malaysian Government Securities yields is expected to hover around the 4.20% levels, moving in tandem with the US Treasury.
"Hence, we feel investors looking for opportunities in the local market should focus on companies with good fundamentals, earnings visibility and yields such as plantation, exporters (glove, furniture, aluminium smelting and semi-conductor), consumer and utilities for "bottom fishing", as a result of selling pressure.
"Meanwhile, weak ringgit will hurt sectors like high import contents such as airlines, automobile, media and certain food-based consumer product companies," Dass said.