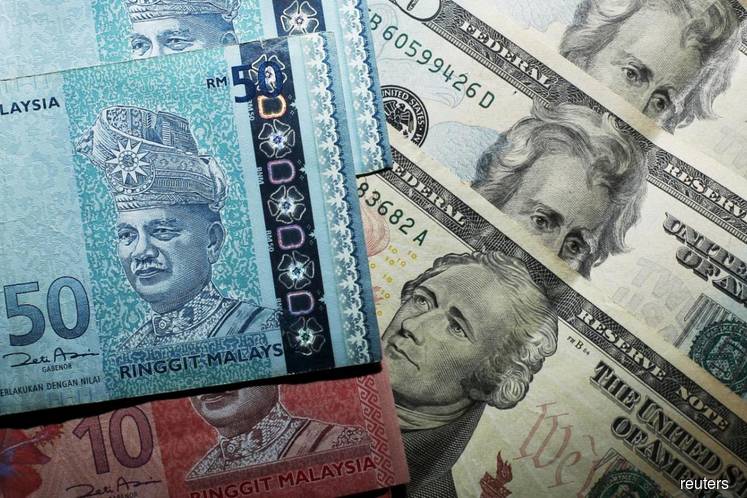 KUALA LUMPUR (Oct 23): AmBank Research expects the ringgit (MYR) to trade with a downward trend today versus the US dollar where the support is at 4.2180 and resistance of 4.2328.
In its AmBankFXDaily note today, it said the relativ strength index is envisaged to remain stable.
AmBank Research said the MYR fell marginally by 0.04% to 4.225 against the US dollar due to (1) higher September inflation up 4.3 year-on-year, (2) both 5- and 10-year Malaysian Government Securities gained by 2 basis points (bps) to 3.615% and 1bps to 3.920% respectively, and (3) the FBM KLCI ending lower at 1740.65 but was supported by firmer crude oil WTI and Brent prices, up 0.35% to US$51.47 per baller (pb) and 0.91% to US$57.75 pb.
"MYR gained against Singapore Dollar by 0.13% to 3.1072, Baht by 0.20% to 7.8559 but faced an insignificant lost against Rupiah by 0.01 to 3199.65 and Peso by 0.04% to 12.1869.
"The 5-year CDS fell by 7bps to 63.02," it said.