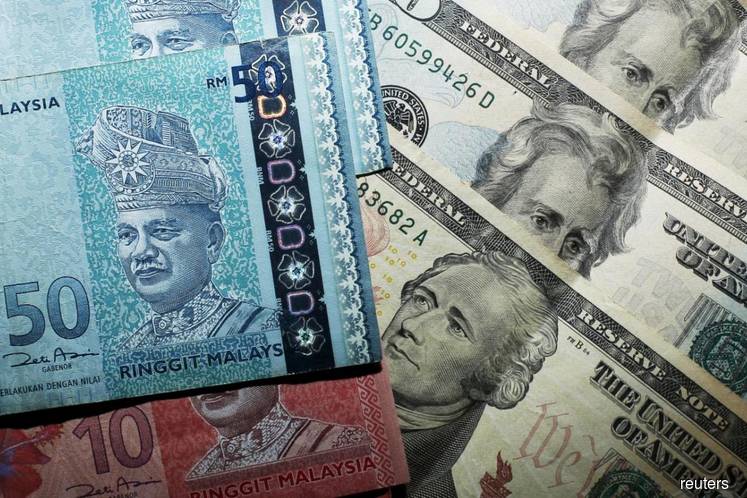 KUALA LUMPUR (Oct 12): AmBank Research expects the ringgit (MYR) to trade towards a bullish bias for today between 4.2066 and 4.2256 versus the US dollar (US$).
In its AmBankFXDaily note today, the reseatch house said positive MACD is narrowing closer while the relative strength index is envisage to remain stable.
It said key focus for the day would be ECB Draghi speech and Malaysia Industrial Production.
AmBank Research said the MYR fell slightly by 0.07% to 4.2225 against the US$ could be partly due to lower closing of the KLCI down by 3.92 points to 1752.9 and a slight gain in the 10-year Malaysian Government Securities (MGS) to 3.905% from 3.900% while no change to the 5-year MGS yields for the third consecutive day at 3.600%.
"Also, some support on MYR would have come from the continued to gain in WTI and Brent, up 0.77% to US$51.31 per barrel and 0.41% to US$56.84 per barrel respectively due to better expectation from the global demand.
"Meanwhile, the MYR performed mixed against the Asia Ex-Japan, strengthening against Singapore Dollar (2.59% to 3.1076) and Indonesia Rupiah (0.06% to 3204.23) but fell against Bhat (0.22% to 7.8612) and Peso (0.09% to 12.187). The 5-year CDS lost 0.39 basis points to 65.58," it said.