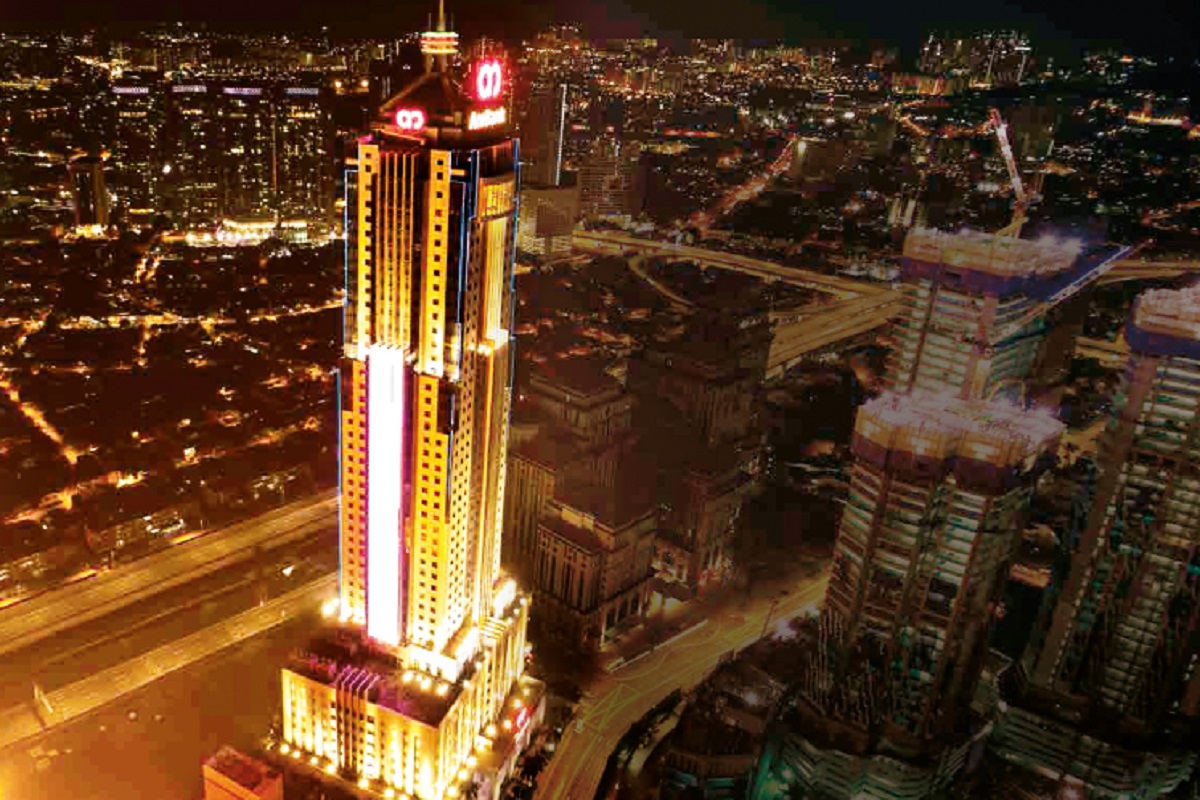 KUALA LUMPUR (April 5): AMMB Holdings Bhd (AmBank), which recently proposed a private placement, has fixed the issue price at RM2.75, a 10.7% discount to current trading price of RM3.08, according to sources familiar with the matter.
The private placement is said to have been offered to institutional funds and some high-net-worth individuals, and it has been oversubscribed. Sources told The Edge that Datuk Seri Nazir Razak's private equity fund, Ikhlas Capital Singapore Ptd Ltd, is among those are keen on taking up the shares. 
Last week, AmBank proposed a private placement to raise an estimated RM810 million. The equity raising exercise entails issuing up to 300 million new shares or 9.97% of its current share capital — a move to raise additional funds to strengthen its core capital ratios, including Common Equity Tier 1 and Total Capital Ratio.
The share placement proposal came slightly more than one month after AmBank reached an agreement with the Ministry of Finance to pay RM2.83 billion as settlement for transactions the bank was involved in 1Malaysia Development Bhd (1MDB) scandal. 
Some analysts were caught off guard by the private placement given that AmBank's management had previously assured that the group possessed sufficient capital buffers to absorb the RM2.83 billion provision for the 1MDB settlement.
Analysts have highlighted the dilutive effects on existing shareholders, including Employees Provident Fund and Permodalan Nasional Bhd. Furthermore, some analysts understood that there was no book-building exercise for the pricing of the share placement.
According to Bloomberg's data, out of 15 research firms covering the stock, there were four "buy" calls, six "neutral" and five "sell" recommendations, with an average target price of RM3.04.
"We are not turning bearish as there should not be any more negative events that are capable of pushing down share price," said Hong Leong Investment Bank (HLIB) Research, which maintained a "hold" recommendation on AmBank with a lower target price of RM2.90, from RM2.95.
HLIB analyst Chan Jit Hoong wrote in a research report today that AmBank's books are cleaner than before and thus, fitter for a potential merger and acquisition activity in the future.
Chan noted that the current valuation of AmBank is already depressed while return on equity (ROE) is improving against the backdrop of an economic recovery.
"However, it has to contend with some less than favourable perception after the unexpected global settlement and surprise capital raising," said Chan. "Overall, we take AMMB's explanation on face value and believe management has acted in good faith and the best interest of shareholders," he added.
This was following a call briefing with AmBank last Friday that was to allay concerns of the potential goodwill write-off and proposed placement exercise.
Chan noted that overall, "the re-engineered balance sheet has merits and is not a bad idea", considering AmBank will likely end up with stronger ROE that can fetch better price-to-book valuations.
Moreover, the possibility of new strategic shareholders coming onboard could bring fresh perspectives and invaluable experience that may drive ROE even higher, said Chan, adding that management, however, downplayed this angle during the briefing.
With the private placement, ROE will drop by 16 to 31 basis points because of the enlarged equity base, decreasing by 16 to 31 basis, according to Chan.
That said, the quantum of goodwill write-off being potentially two times larger than the amount of new equity capital raised, will instead help lift the financial year ending March 31, 2022 (FY22)/FY23 ROE by 56/34bp.
Also, Chan noted that the proposed private placement would potentially lead to earnings per share dilution of 9% in FY22 to FY23, assuming no interest income is generated.
With this, the research firm widened its FY21 net loss estimate substantially to RM3.3 billion, from RM1.7 billion, after factoring a potential RM1.6 billion goodwill write-off into the financial model while FY22 to FY23 profit forecasts remained unchanged.
Chan forecast a net profit of RM1.24 billion in FY22 and RM1.36 billion in FY23.
Read also:
AmBank confirms RM2.75 private placement price
AmBank proposes private placement to raise an estimated RM810m
AmBank's 'surprise' private placement call raises earnings dilutive concern
Private placement is the quickest way to raise funds, AmBank tells analysts
AMMB's goodwill write-down, placement exercise won't affect its immediate-term ratings — RAM