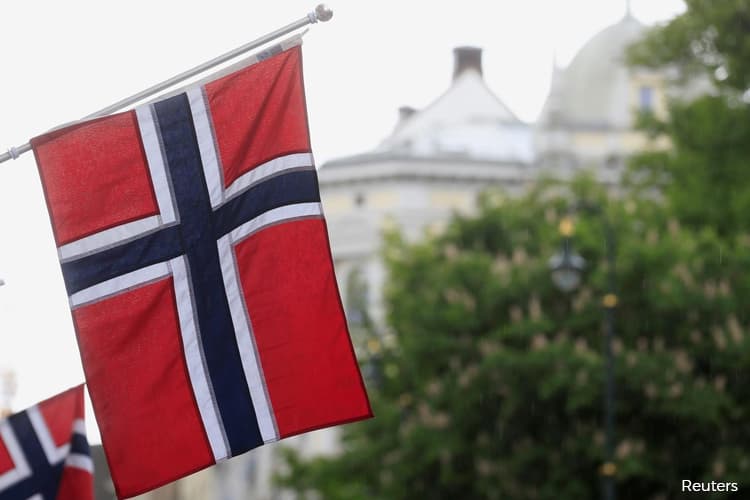 KUALA LUMPUR (April 11): The pullout of the Norway sovereign wealth fund's holdings of Malaysian Government Securities (MGS) of approximately RM8.0 billion will not cause a major impact to the local bond market as the outflow will be gradual, said AmBank Research.
It said the Norway's Government Pension Fund Global (GPFG), the world's largest, will be streamlining its US$300 billion fixed-income portfolio by cutting emerging market bonds from the benchmark index it is tracking.
"Currently worth US$1.05 trillion, GPFG has invested around 30 per cent into fixed income with the balance 70 per cent in equities. Its latest decision did not affect the equity market," it said in a research note today,
Last Saturday, Norway's Ministry of Finance announced that the country will be pulling out from 10 countries including Malaysia (US$1.96 billion).
The others are Chile (US$362 million), the Czech Republic (US$50 million), Hungary (US$63 million), Israel (US$117 million), Mexico (US$5.7 billion), Poland (US$1.05 billion), Russia (US$1.2 billion), South Korea (US$6.3 billion), and Thailand (US$241 million).
AmBank Research said if the entire RM8.0 billion flow out of the MGS at the same time, it will impact the ringgit against the US dollar, weakening the local currency by 0.62 per cent, while the 10-year MGS yield will rise by 7.0 basis points (bps).
"Besides the fund's fairly low exposure of 5.3 per cent to total foreign holdings in our MGS, the strong liquidity in our bond market, added with healthy macro fundamentals such as steady growth, healthy reserves, current account surplus, low inflation and real money flows should support yields.
"Hence, we are projecting the 10-year MGS yield at 3.75 per cent to 3.80 per cent as our 'prudent' levels with room to reach 3.70 per cent if a 25 bps overnight policy rate cut is instituted. In the event there is no rate cut, we expect the 10-year yield to move back to our original levels of 3.90 per cent-4.00 per cent," it said.
In terms of size, Malaysia is the third largest country with exposure to the fund after South Korea and Thailand, while Asian countries which are enjoying flows from Norway's sovereign wealth fund are Indonesia (US$2.9 billion), India (US$2.1 billion), China (US$1.3 billion) and the Philippines (US$0.6 billion).
"The fund's present mandate for renewable investments is expected to double to US$14 billion. It will invest in unlisted renewable infrastructure projects like wind or solar farms -- something long demanded by environmental groups," it said.