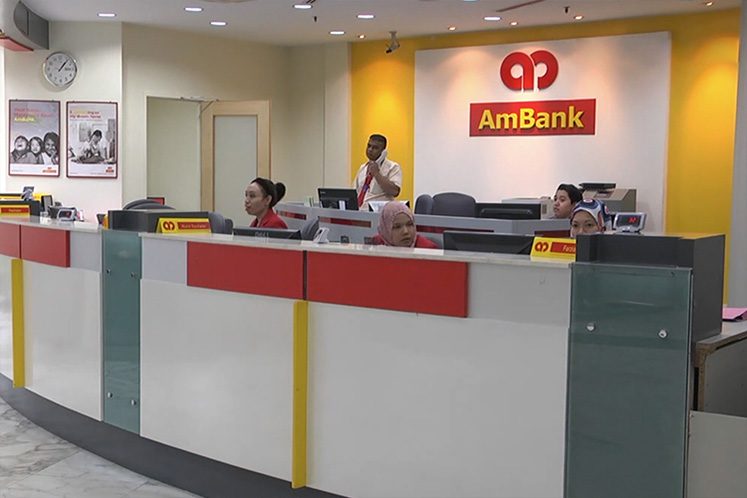 KUALA LUMPUR (Sept 20): AMMB Holdings Bhd (AmBank) has launched AmBank BizM.A.T.E., a programme which involves collaborations with partners from various disciplines, to provide products and services relevant to the small and medium enterprises (SMEs).
Group chief executive officer Datuk Sulaiman Mohd Tahir said traditional businesses spent most of their time handling operational matters manually. This programme was introduced to help SMEs digitise and grow in the most cost-efficient manner.
The group has so far teamed up with 17 partners across five different categories such as accounting and human resources solutions, communication and the Internet, payments and marketing solutions, operations and administration as well as logistics and work space.
"The collaborations allow us to use our purchasing power to get economies of scale. With AmBank BizM.A.T.E., we could now offer our SME customers different products and services at a special rate which could potentially help them run efficiently and grow their businesses," he told a press conference today.
AmBank BizM.A.T.E. was launched during the final chapter of the group's BizCONFERENCE Beyond Financing Series today covering the topic "Building a Green Business", which Sulaiman described as part of the bank's continuous efforts in supporting the growth and development of SMEs.
Touching on green business, Sulaiman said it is a big issue and it is important to spread awareness among businesses on creating a sustainable business which could mean more profits while protecting the environment.
"Going green does not mean that you have to spend more and give your profit away.
"There is a lot of opportunities in this area as well, as the Government has provided a lot of incentives to promote this initiative, particularly for the companies to be more tax efficient," he said.
He noted that lending constituted up to 70 percent of AmBank's income and apart from looking at credit scores, the group, in an effort to support the green agenda, would also look into embedding environment and society scores.
On financing green projects, he said the bank is riding on the initiative of the Government, namely the Green Technology Financing Scheme, which provides a 60 percent guarantee of green component cost and a lower interest rate to viable green projects.
Citing Government sources, he said the pick-up for the scheme since its inception in 2009 had been slow but the pace increased in the past two years, particularly for the solar energy segment.
He added that the bank had disbursed about RM200 million in financing to-date for the green technology projects and was expected to do more in the coming years on the back of increasing financing applications.