This article first appeared in The Edge Financial Daily, on January 11, 2018.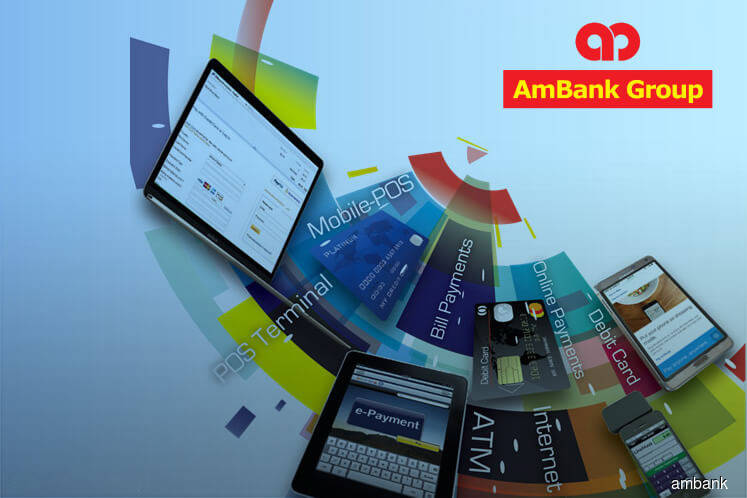 KUALA LUMPUR: AMMB Holdings Bhd (AmBank Group) expects to shed at least 11% or 1,200 of its current 11,000 employees under the mutual separation scheme (MSS) that it recently launched to cut cost and improve efficiency, analysts say.
The group will likely incur a one-off cost of about RM100 million from the MSS, which will be reflected in its current financial year ending March 31, 2018 (FY18), Maybank Investment Bank (IB) Research said in a note to clients yesterday.
However, the exercise will then result in cost savings, which is expected to boost the group's net profit from FY19.
"Management targets cost savings of about RM60 million to RM70 million a year from its MSS with a payback period of about one-and-a-half years, implying a one-off restructuring cost of about RM100 million," Maybank IB Research said, following an analyst briefing by AmBank Group recently.
The research house has raised its FY19 and FY20 earnings forecasts for the group by 3.8% and 3.7% respectively, assuming cost savings of RM70 million a year. It has also lifted its return on equity forecasts for the group to 8.7% and 8.6% respectively, from 8.3% before.
CIMB Research said while the MSS would be negative for AmBank Group's FY18 earnings, the cost savings from this exercise would enhance its net profit from FY19. It estimated the MSS cost of RM96 million to RM112 million would lower the group's FY18's net profit by 5%-6%.
On Tuesday, The Edge Financial Daily reported that AmBank Group launched the MSS on Monday and that in an email to staff, it said eligible, confirmed employees of AmBank, AmInvestment Bank and AmBank Islamic could apply for it over a two-week period until Jan 19, 2018.
It is understood that the MSS does not extend to AmBank Group's insurance division's 1,500 employees.
"As such, the MSS will apply to about 9,500 staff, for which the take-up rate is estimated to be about 1,200, which is about 14% of the staff count (excluding insurance)," Maybank IB Research said.
AmBank Group is the sixth of Malaysia's eight local banking groups to launch a job rationalisation scheme in recent years. CIMB Group Holdings Bhd, RHB Bank Bhd, Hong Leong Bank Bhd, Alliance Bank Bhd and Affin Holdings Bhd's investment banking arm had offered schemes in the past two to three years.
In a more recent exercise, Affin late last year shed just over 300 staff under a voluntary separation scheme.
The banks have resorted to job rationalisation as they are more concerned than ever about becoming cost-efficient amid an increasingly challenging banking landscape that makes growing profits tougher.
In AmBank Group's case, the group's cost-to-income ratio (CIR) — at 57.2% as at the first half of FY18 (1HFY18) — is among the highest in the industry.
With the MSS, the group is unlikely to meet its target of bringing down CIR to at least 55% in FY18. However, the exercise will help it improve CIR over the longer term, analysts said.
"The announcement of the MSS is not a surprise, given the group's rising cost structure where its CIR rose from the recent low of 45% in FY14 to 57% in 1HFY18 versus peers' average of 48%," UOB Kay Hian Research said in a report yesterday.
The rising cost structure was largely due to new hires to ramp up the group's business banking franchise, it added.
AmBank Group's net profit in 1HFY18 fell 2.35% year-on-year to RM659.74 million, while revenue rose 1.04% y-o-y to RM4.21 billion.
Bloomberg data shows that of 18 analysts that track the group, nine have a "buy" call on the stock, while six have a "neutral", and three, a "sell". The average 12-month target price is RM4.70. The stock closed up eight sen at RM4.56 yesterday, bringing a market capitalisation of RM13.75 billion.