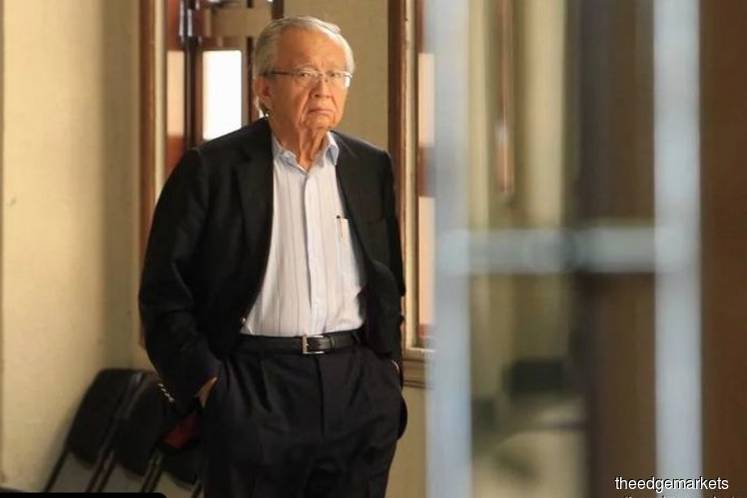 KUALA LUMPUR (July 18): Former AmBank managing director Cheah Tek Kuang has met Low Taek Jho, better known as Jho Low, but he denied having any dealings with the fugitive businessman.
Cheah also denied that he received two iPhone 5s as gifts from Low.
During the cross-examination, Cheah described Low as a "liar" who is "never punctual" and would "set up an appointment at 7am but arrived at one in the afternoon".
"I would say it (receiving two iPhone 5s as gifts) did not happen. I never collected the phones," Cheah, 72, told the court during the cross-examination by defence counsel Harvinderjit Singh.
Messages in the BlackBerry messenger (BBM) between Yu and a third person, who the defence alleged was Low, was the centre of attention again today.
Cheah, the 50th prosecution witness in Najib's SRC trial, has denied any dealings with a third person who communicated often with his former staff Joanna Yu, ex-AmBank's relationship manager.
The BBM message between Yu and the third person underlined many things. For instance it seemed to show that the third person had met Cheah at least once in 2013, and that both Cheah and Yu had received two iPhone 5s phones each as gifts from the third person. But Cheah denied receiving the smartphones.
Meanwhile, the BBM chat stated that Cheah had visited Bank Negara Malaysia's then governor Tan Sri Zeti Aziz to deliberate on certain banking matters which the trio were involved in.
According to chat messages, Yu mentioned that Cheah "misses" the unnamed third person.