This article first appeared in Personal Wealth, The Edge Malaysia Weekly, on April 20, 2020 - April 26, 2020.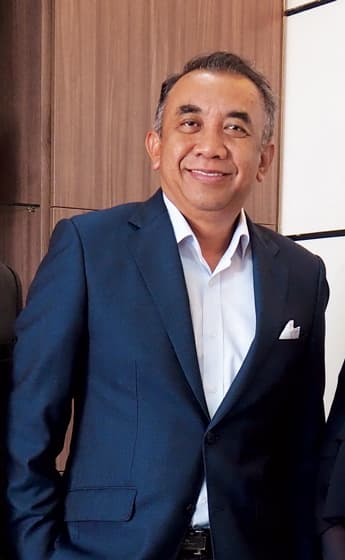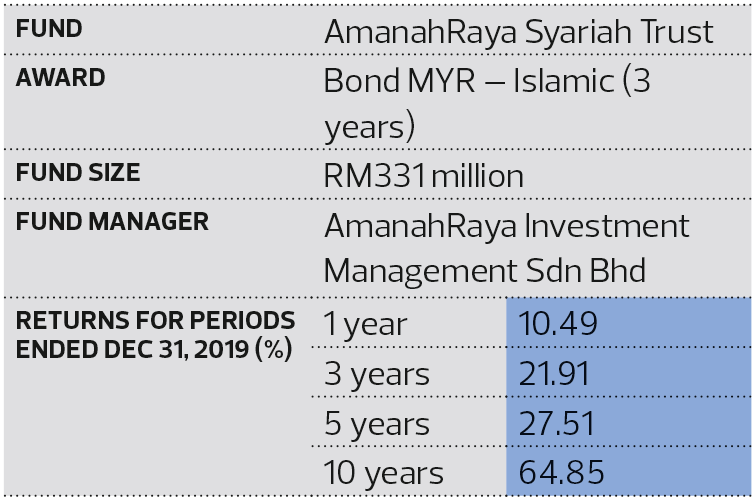 AmanahRaya Investment Management Sdn Bhd grabbed its first fund award at the Refinitiv Lipper Fund Awards 2020. AmanahRaya Syariah Trust won the award for Best Bond MYR (Islamic) in the three-year category.CEO and managing director Roszali Ramlee says the firm's discretionary investing style, philosophy and teamwork were the main reasons for the achievement. "Our main goal is to give consistent returns to our investors. We believe in active fund management and rely on our strength in credit analysis. We employ a combination of a top-down and bottom-up approach in our fund management process, depending on the market conditions."
AmanahRaya Syariah Trust is mainly invested in corporate sukuk and practises active fund management strategies depending on economic and interest rate situation, he adds.
One of the challenges the fund house faced last year was a lack of sukuk issuances, but the fund managers aggressively participated in new issuances, especially those of bonds with AA credit rating and below for more returns. "We also actively sourced sukuk via secondary markets. Duration played an important role in the fund's performance," says Roszali.
Seeing as the Islamic fund industry has not had much impetus in the last few years, with product innovation seemingly at a plateau, the fund house has had to rely on good credit analysis to identify good issuances, active fund management to maximise returns and protect the fund from sudden fluctuations to get consistent returns, he says.
However, this year is expected to be more challenging in the light of the two overnight policy rate cuts, fears of an oversupply of crude oil and the ongoing coronavirus pandemic.
"The next 12 months will be very challenging. Risk-off mode will continue to dominate in the light of market uncertainties. The unprecedented pandemic will impact the economy significantly and cause heightened volatility across financial markets. We are still focusing on new issuances for yield premium and maintaining slightly longer duration in view of more rate cuts," says Roszali.
While AmanahRaya is sector agnostic — as the bonds issued are evaluated based on their credit strength and structure — the firm will avoid the oil and gas sector this year due to the current oversupply issues and oil price situation, he says.
Roszali says fixed-income investors should brace for lower returns than last year. "[Returns of] 4% to 8% is very commendable based on the current market scenario. New issuances of sukuk will hopefully be more than last year. The secondary sukuk market will be challenging as most investors will adopt the 'buy and hold' strategy."
He expects monetary policy to continue being accommodative as the global economy weakens. But as interest rates fall, bond prices rise. Thus, the low interest rate environment should translate into decent performances for bond funds. "The expectations of further interest rate cuts and a prolonged low interest rate environment will likely benefit our bond fund," he says.
Against this backdrop of global uncertainties, investors should look at protecting their capital rather than risking it to get extra returns, says Roszali. "Bond funds should perform well in the current environment. These funds also provide investors with consistent returns with low fluctuation."