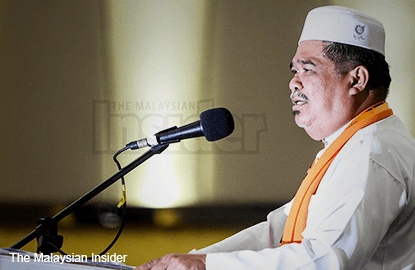 This article first appeared in The Edge Financial Daily, on 30 November, 2015.
KUALA LUMPUR: Parti Amanah Negara (Amanah) president Mohamad Sabu reckons that his three-month old party can register 100,000 members by year end because of overwhelming interest from the public.
Mohamad Sabu, better known as Mat Sabu, said there was great demand from Muslims, especially professionals and social activists, for a party like Amanah, which was Islamic yet inclusive.
Amanah was formed by former PAS leaders calling themselves the "progressives" and led by some of the Islamist party's best-known personalities and parliamentarians.
He gave the example of Kelantan where, to the surprise of Amanah leaders, the party received overwhelming support, despite the state being a PAS bastion.
Mat Sabu said in Kelantan, Amanah was on a par with PAS and Umno in terms of public support.
He also repeated an often-quoted study by think-tank The Ilham Centre, which said 15% of PAS members in Kelantan have joined Amanah.
About 35% of active Kelantan PAS members are silent supporters of Amanah.
Mat Sabu did not discount the possibility of Amanah becoming the strongest partner in the new Pakatan Harapan coalition by the 14th general election due in 2018.
"With [bigger support] than what we expected, I am confident that this could happen," he said in a recent interview with The Malaysian Insider.
Amanah was formed after the PAS progressives were booted out from decision-making roles in the Islamist party in its 61st elections in June.
Mat Sabu said Amanah drew its strength from a section of the Malay Muslim community who either did not agree with the direction taken by other parties or who were no longer active with them.
It is also attracting many student activists, he said. — The Malaysian Insider