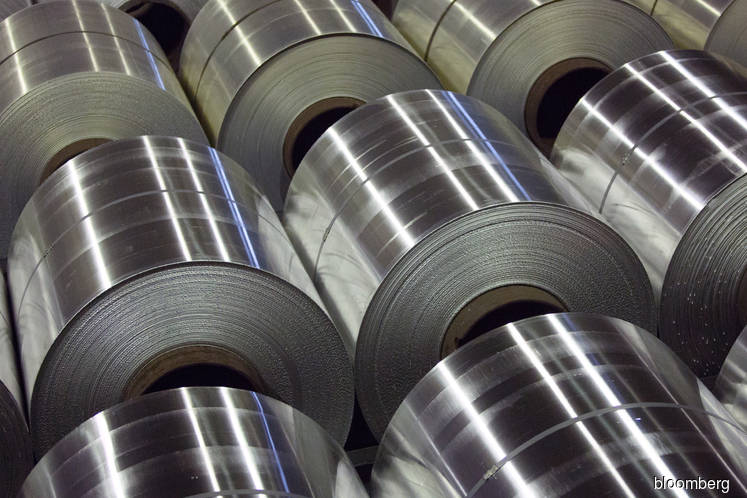 MANILA (Oct 3): Aluminium prices climbed more than 2 percent to their highest in nearly five weeks on Wednesday after Norsk Hydro said it will halt production at its Alunorte alumina refinery in Brazil, fanning worries over tighter supply of the raw material.
Aluminium easily outperformed all other base metals, most of which were weaker amid slower trading in Asia with top metals consumer China still away for a week-long National Day holiday.
Three-month aluminium on the LME was up 2.2 percent at $2,165 a tonne, as of 0735 GMT, after earlier hitting $2,171, its loftiest since Aug. 30.
The global market for alumina - the raw material for aluminium - has been limited this year due to the outage at Norsk Hydro's plant in Brazil, U.S. sanctions on Russian producer Rusal and a strike at Alcoa's alumina refineries in Western Australia.
"The concerns of supply tightness persist as Brazilian refiner Alunorte could take a year to return to normal production level," ANZ analysts said in a note.
Norsk Hydro's Alunorte alumina refinery has been operating at half capacity since March due to an environmental dispute. Wednesday's announcement of production stoppage sent the company's shares down 11 percent.
Tighter supply elsewhere, including declining LME inventories, has offset the impact of potentially fewer aluminium smelter closures in China this winter, ANZ analysts said.
China said last week that it would allow local authorities to adopt output curbs based on regional emission levels as part of its anti-pollution plan for winter.
* ALUMINIUM STOCKS: Stockpiles of aluminium in LME-approved warehouses was 983,250 tonnes as of Monday, the smallest since March 2008. <MAL-STOCKS>
* ZINC, COPPER: LME zinc eased 0.7 percent to $2,647 a tonne, after hitting its highest since July 9 on Tuesday of $2,728. Copper was off 0.2 percent at $6,267.
* DOLLAR: The euro recovered from a six-week low against the dollar after a report that Italy plans to reduce its budget deficit in the coming years provided some relief to the battered currency.
* SAMARCO: Brazilian prosecutors in Minas Gerais state said they reached a final compensation deal with mining companies Samarco, Vale and BHP Billiton regarding a 2015 dam burst, Brazil's largest ever environmental disaster.