This article first appeared in Forum, The Edge Malaysia Weekly, on May 3, 2021 - May 09, 2021.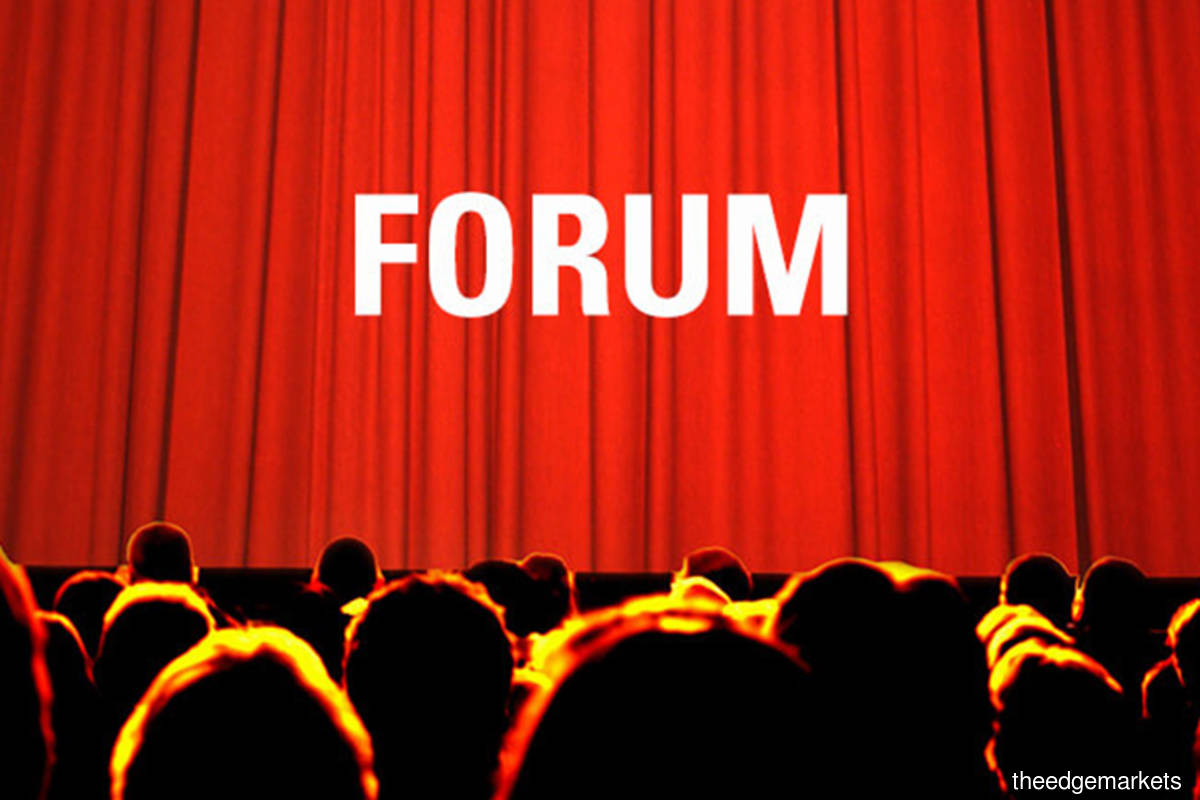 For the first time, a government agency has defined what an "active politician" is. The Securities Commission (SC), in its updated guidelines on the Malaysian Code of Corporate Governance (MCCG), described an active politician as a member of parliament, state assemblyman or one who holds a position at the Supreme Council or division level in a political party.
As part of efforts to improve corporate governance, the SC is discouraging companies from appointing active politicians to their boards. While it is a good effort by the SC to spell out the guidelines on good governance, it is not totally a new initiative.
In 2005, Khazanah Nasional Bhd, under the leadership of Tan Sri Azman Mokhtar, had already spelt out clearly that active politicians were not to be on the boards of government-linked companies (GLCs) and government-linked investment companies (GLICs). Only retired politicians were allowed to serve on the boards of GLCs.
Keeping politicians away from the boards of its companies was part of Khazanah's drive to transform the GLCs and GLICs, which made up more than 30% of the capital markets. One of the rare exceptions to the rule was the appointment of Habibul Rahman Kadir Shah Kadir, a close aide of former prime minister Datuk Seri Najib Razak, to the board of Malaysia Airlines in 2017.
Some senior executives in Khazanah were uneasy about the appointment and feared it would open the floodgates for more political appointments to the boards of GLCs and GLICs. A point of comfort for the executives then was that MAS was already privatised and a wholly owned entity of the government.
Nevertheless, the floodgates opened last year under Perikatan Nasional's rule. Active politicians have been appointed to the boards of GLCs as a means of rewarding them. Some examples are Tenaga Nasional Bhd, Boustead Holdings Bhd and FELDA, which owns more than 80% of FGV Holdings Bhd.
It is not only the GLCs that have politicians on their boards. Listed companies have a long history of appointing politicians and retired top brass of the civil service to their boards too. Among them are Kanger International Bhd, AirAsiaX Bhd and The Star Media Group Bhd.
But the number of politicians on the boards of listed companies is rather small compared with the long list of ex-civil servants who have been appointed.
Retired officials of government agencies such as the Malaysian Industrial Development Authority, the Customs and Excise Department, Bank Negara Malaysia, and the Police and Immigration departments are often sought after as board members of listed companies.
Former MIDA director-generals and deputy director-generals easily sit on a number of listed and unlisted companies after their retirement. For example, former inspector-general of police Tun Hanif Omar sat on the boards of Genting Bhd and Ambank Group Bhd until his retirement in 2018 and 2017 respectively.
Among ministries, many retired secretary-generals or directors of departments in ministries often find themselves getting appointed to the boards of listed companies. The more sought-after retirees are those from the Ministry of Finance, Ministry of International Trade and Industry, Works Ministry and Health Ministry.
It is easy to fathom why companies appoint politicians — whether active or not — and retired civil servants to their boards. It is always easier for them to help companies get connected to the government administration in Putrajaya. They know the political leaders or heads of ministries better and almost always can get appointments faster than their corporate heads.
In addition, retired civil servants know how the government administration works in terms of getting approvals and financial grants, and sort out matters that affect the operations of the company that they serve. In return for doing "government relations" work, or what some describe as being "lobbyists" for companies, these people are paid or rewarded with board seats.