This article first appeared in Forum, The Edge Malaysia Weekly, on May 31, 2021 - June 06, 2021.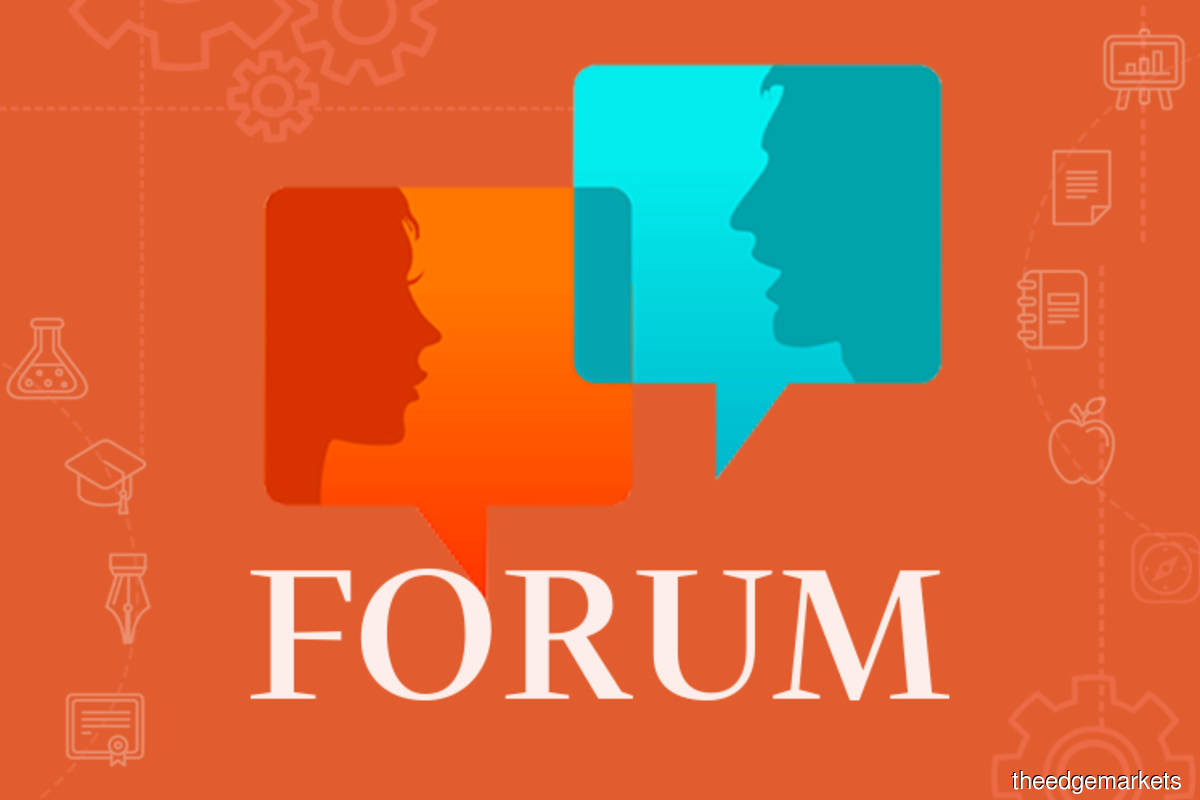 The key to overcoming the Covid-19 health and economic crisis is to get as many people vaccinated in the soonest possible time.
Towards this end, Malaysia is spending RM5 billion on a nationwide programme to vaccinate its 32 million population by the end of the year, and the economy revving again.
From an investment perspective, the country is forking out RM5 billion to get a RM1.4 trillion economy moving. It is a fantastic return on investment.
As at last Thursday, we had secured enough vaccines for almost 89% of the population. It is more than enough to reach herd immunity levels, where the country is deemed as safe from the pandemic. Even the timeline for vaccine arrivals has been announced.
But we do not have 89% of the people ready to be vaccinated.
Although it has been more than 14 months since MySejahtera was launched, a substantial percentage of the population do not have the app on their phones. The vaccination drive started early this year but so far, only 11.1 million people have registered for their doses.
That is only one-third of the population, or about one in three people.
Malaysia is not some Third World country. Despite boasting a 94% internet penetration rate and 95% literacy rate, the participation rate is nothing short of appalling and shows the apathy people have towards the vaccination programme.
What's more disturbing is that a fair number of people do not turn up for their appointments. At World Trade Centre Kuala Lumpur (WTCKL) alone, which administers some 8,000 doses per day, an average of about 200 people fail to show up for appointments daily.
Fortunately, there is a long waiting list, which allows others above 60 years of age to be called in, albeit within the last few hours.
In other countries, people, especially those under 50, travel half a day just to reach the vaccination centres on time. This is because if they are late, the vaccines will be given to the many waiting outside these centres.
What's worrying is that if this can happen in a place like the WTCKL, where presumably those who are more educated and knowledgeable about vaccines book their appointments, what about the level of commitment in more remote areas, where some face transport problems?
And now, when it comes to the current debate among politicians and the public on whether the government should impose a complete or partial lockdown, there will never be a conclusive end to it. In fact, it is moot as long as politicians from both sides  of the divide do not play their role in emphasising the importance of the vaccination programme.
Those wanting a complete lockdown argue that the health system is at the breaking point and that there are almost no beds left for those needing intensive care. Hence, they contend that the country should be placed under at least a two-week full lockdown, similar to the first Movement Control Order (MCO 1.0), to give the health system some breathing space.
Under MCO 1.0, factories, construction sites, service providers, firms, retail outlets and malls were not allowed to operate. Only businesses providing essential services were allowed to continue — a move which caused the economy to go into a tailspin.
The proponents of a partial lockdown argue that the country has already gone through two lockdowns, and the current movement restrictions, or MCO 3.0, should not affect economic activities. The conditions set under MCO 3.0 — which started in mid-May before the long Hari Raya holidays — are to facilitate an economic growth rate of 6% to 7.5% this year.
Dine-in is not allowed and businesses cannot operate after 8pm. Patrons can only spend two hours in the malls to get their necessities, and travelling is restricted to 50% capacity of a vehicle. The other segments of the economy are allowed to operate as usual as long as they have permission from the Ministry of International Trade and Industry.
The opposition, including former prime minister Datuk Seri Najib Razak, advocates a full lockdown and a blanket moratorium on loans to alleviate the hardship of the people.
But bankers baulk at any proposal for a blanket moratorium on loans as the salaries of workers in many segments are not impacted by the lockdowns.
The debate between a full and partial lockdown is not going to be conclusive as long as the Covid-19 pandemic remains a threat.
For instance, in the UK, where infections have dropped to 4.7% from its peak of 76,155 cases on Jan 5, there have been calls for Prime Minister Boris Johnson to continue with a strict lockdown — imposed in end-December — to counter the new coronavirus variant. The country is supposed to fully open up on June 21.
Minister of Science, Technology and Innovation Khairy Jamaluddin announced that the vaccine rollout is on track to hit 150,000 per day by mid-June. This means Malaysia is on track to hit its target of achieving herd immunity, where 80% of the population have been vaccinated, by the end of the year.
Khairy announced last Thursday that Malaysia had secured an additional 12.8 million doses of the Pfizer vaccine, which means a total of 44.8 million doses will be delivered in batches until the third quarter. In addition, all the 12 million doses from Sinovac and another 1.01 million doses of AstraZeneca will be arriving in June and July.
Hence, we are looking at 57.8 million doses of vaccines to arrive from now until the third quarter. Assuming two doses are allocated to each person, it is enough to vaccinate 89% of the population.
There are more vaccines to come, such as Moderna, Sinopharm, Johnson & Johnson and CanSino. Both Johnson & Johnson and CanSino are single-shot vaccines and would be particularly useful in remote areas that are less easy to access.
The debate on MCO 1.0 or MCO 3.0 is a futile effort. It's more political than anything else.
The opposition has cited vaccine hesitancy as an indication that the current government does not have the confidence of the people and that it should hand over the reins to another group of MPs. Those calling for a change include some within Umno who are not in the mainstream of the current Perikatan Nasional government.
But the reality is there is no guarantee that vaccine hesitancy — which is becoming the main stumbling block for normal economic, social and political functions to get going again — will be reduced, even if there is another government in place.
For Malaysia, life after the pandemic means parliament will reconvene and a general election can be held without fear of causing a Covid-19 outbreak. That is what the people and Opposition want.
So why argue over a full or partial lockdown? We should instead work towards reducing vaccine hesitancy among the masses.
---
M Shanmugam is a contributing editor at The Edge